Angela Chan
---
November 2020 - Sunflower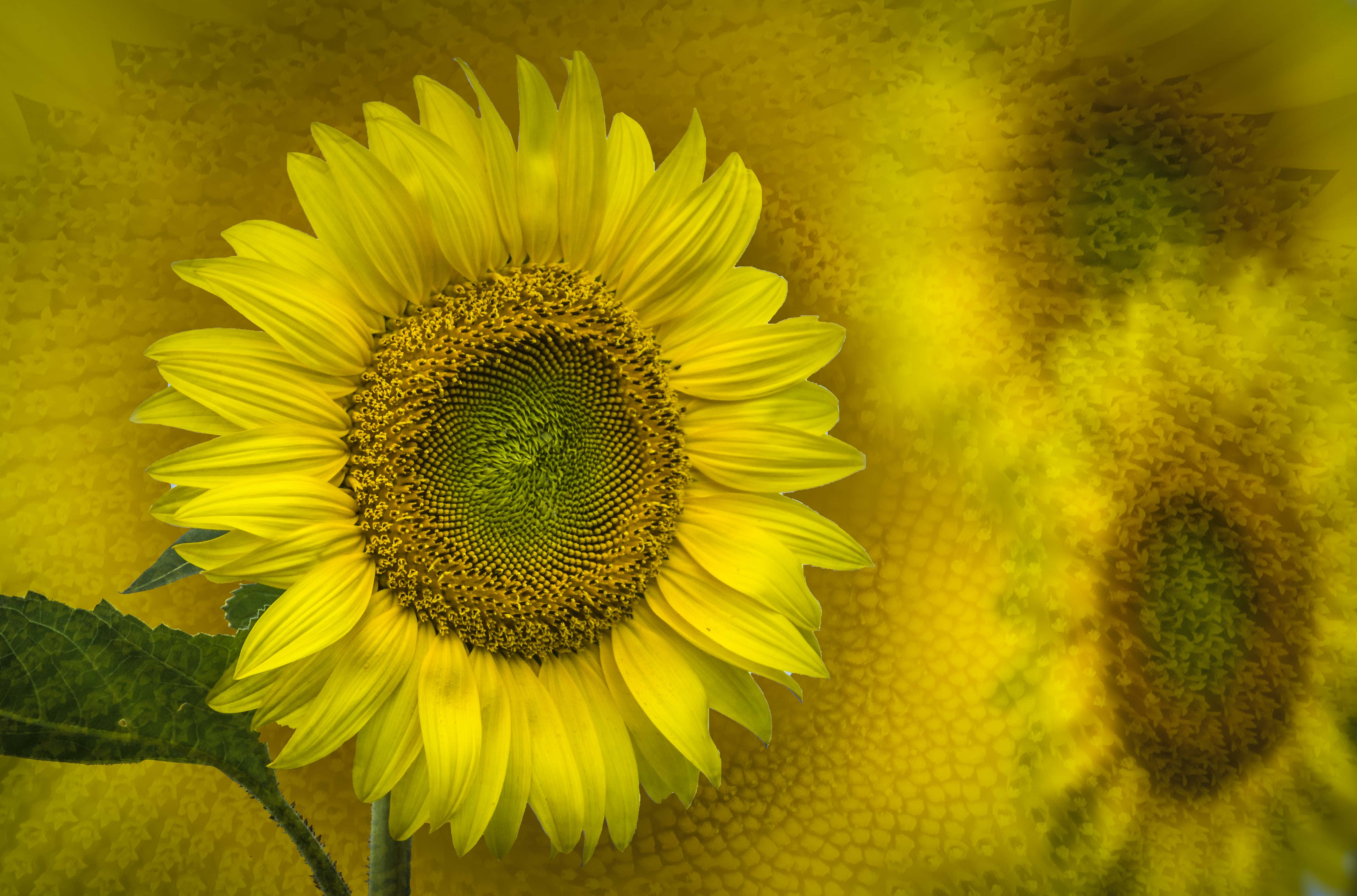 Original
About the Image(s)
Sunflower (Artistic Floral Photography) composite .
This is my first attempt in "Artistic Floral photography".
One image was used to form the major subject and 2 other variations at the side. With the use of (Free Transformation) the shapes were changed.
A second image of a more mature sunflower core was used for the background and texture at the top.
A layer mask was applied to decrease the opacity of the texture to 5% to allow most of the major subject to show through.
Gradient map converts the image to black and white.
A final "Level" adjustment layer lets me adjust black and white tone to my liking.
I know that yellow will convert to a light tone that will contrast well with the textured core hence the choice of sunflower for this project .

---
This round's discussion is now closed!
11 comments posted
---
---
---
Ying Shi
Very good ideas and experiments, like the tone of the photo. &nbsp Posted: 11/09/2020 21:01:28
Angela Chan
Thank you for your kind words. &nbsp Posted: 11/30/2020 13:29:48
---
---
---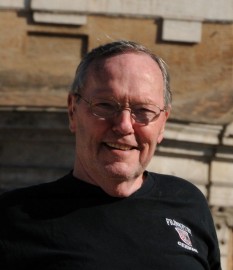 Bill Foy
I like the vast majority of this image. All of the adjustments you've made to the main subject are well done and the result is very good. The detail and the range of black, white, and gray are really good. For me, the two flowers on the right are distracting and I think your image would be better without them. &nbsp Posted: 11/10/2020 13:47:17
Angela Chan
Thank you for your kind words.
Artistic floral photography is different from regular floral shots.
I still prefer the majority of my image to be sharp verses the mostly soft images.
It does take some getting used to. LOL ! ! &nbsp Posted: 11/30/2020 13:32:13
---
---
---
Arne Skinlo
A lot of interesting post processing here, Angela. I am studying artistic compositing also now, so I might post some of mine as well in the future. The main flower is crisp and sharp with good tonal range. Together with the background flowers, with a different texture, it stands out very clearly with an artistic touch. &nbsp Posted: 11/10/2020 14:31:20
Angela Chan
Thank you very much for your kind words.
There is always something new to learn and something different to experiment with.
Let us all have fun together ! ! ! &nbsp Posted: 11/30/2020 13:33:39
---
---
---
Ata Kemal Sahin
Sharp sunflower with blurred pattern behind take us in the composition. Very interesting trial. I agree with Bill that the two sunflowers on the right seem good in color original; but could be cropped in bnw version or can lighten the dark black cores soften the image? Gray tones cannot give the same feelings as colour. Thanks for sharing Angela. &nbsp Posted: 11/11/2020 04:19:29
Angela Chan
Thank you for your kind words and suggestions. &nbsp Posted: 11/30/2020 13:35:06
---
---
---
Haru Nagasaki
Good transition and post processing technique. I like the texture and tone range. Nice job. &nbsp Posted: 11/14/2020 01:09:36
Angela Chan
Thank you for your kind words and suggestions. &nbsp Posted: 11/30/2020 13:35:19
---
---
---
Angela Chan
Thank you for your kind words and suggestions. &nbsp Posted: 11/30/2020 13:34:22
---
---
---