Bill Foy
---
September 2020 - Mt. Cuba Center
Original
About the Image(s)
This image was made with my cell phone at the Mt. Cuba Center in Hokessin, DE a couple of months ago on my first visit. All adjustments made in Photoshop. Samsung S9, f2/4, 1/140, ISO-50.

---
12 comments posted
---
---
---
Haru Nagasaki
Hi Bill,
Thank you for sharing.
I can sense that people in Cuba also are sensitive with social distance wearing masks. I like the composition.
You have a lot of components to enjoy my eye.
I wanted to see round plants(?) in the pond bigger in the image and reduce the bush in the foreground. I would move a couple of steps right to take a shot. That way, you could show more round plant in the pond in the image. But I like this overall. &nbsp Posted: 09/01/2020 22:03:52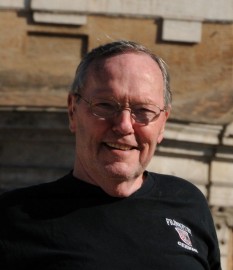 Bill Foy
Thanks, Haru. I stood in the place with the lowest foliage to make this image. The Mt. Cuba Center (which is in the USA, not Cuba) generally lets things grow without interference. I, too, like the lily pads in the water but the only way to see them is from the opposite side of the pond and they appear very small from that viewpoint. &nbsp Posted: 09/01/2020 22:10:46
Haru Nagasaki
Sorry for my ignorance, Bill. I did not realized it is US.
Thank you for your reply. &nbsp Posted: 09/02/2020 00:04:05
---
---
---
Ata Kemal Sahin
I prefer nature photography in color; the vibrant beauty and layers of color affect me very much. I do however love the mystery in bnw imagery. I'm not sure, -for the landscapes in bnw- must we really present the original color version? It's good to see people wear facemask and keep social distance. About exif, could you advise on focus points? And aperture 11 and up, ISO 100-200 which in my opinion could give a sharper result. But, you said this's a cellphone -probably auto- shot so thanks for sharing Bill. It's really a breathtaking amazing park.

&nbsp Posted: 09/02/2020 08:48:38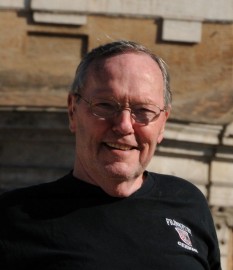 Bill Foy
Thanks, Ata. You're correct - since it was a cell phone that I used, it was on AUTO.
As I mentioned this is from my first visit to Mt. Cuba Center. It is more arboretum than gardens, especially at this time of year. It's mission is the fostering of native plants/trees and educating the public on how to do the same in their own environments. I now have a membership, so I'm looking forward to going in the spring and seeing the gardens in bloom. &nbsp Posted: 09/03/2020 11:00:57
---
---
---
Ying Shi
A work with both a story and a landscape.
I prefer color original images. After being converted to black and white, it looks messy. &nbsp Posted: 09/03/2020 21:24:09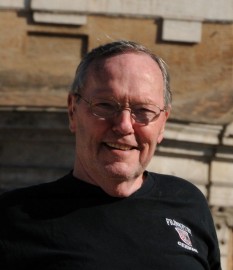 Bill Foy
Thanks, Ying. You're correct, it is messy - color or B&W - because it's an Arboretum, not gardens. There is an area near the original house that is gardens, but the rest of the property is all about the trees and other native plants. &nbsp Posted: 09/05/2020 14:22:30
---
---
---
Arne Skinlo
I think this image works best in B&W sins you then can play with contrasts. My suggestions to improvement is to darken the water to make more contrast. I think I would darken the white persons in the background as they compete with the water lillys that I think should be the focal point. &nbsp Posted: 09/04/2020 00:44:16
---
---
---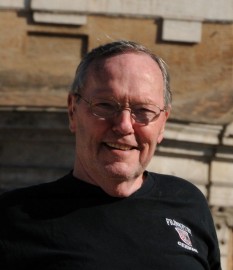 Bill Foy
Thanks, Arne. I think you're right about the people in the background. I need a bit more Photoshop education to learn how to get that done. &nbsp Posted: 09/05/2020 14:24:51
Angela Chan
Hi Bill, I enjoy the nice scenery ( I also have a membership in my local Botanical Gardens for years ) .
You have done very well in the conversion because the original have mainly only different shades of one color..good job ! !
To darken or lighten any area, the best way is the make a selection of the area first ( quick selection usually will work well ). You can dodge or burn directly on a copy of the image or work on the selection in a different layer.
Use Ctr J ) to duplicate the selection while the selection is active first . Dodge and Burn Youtube videos :
https://www.youtube.com/watch?v=_A5XZPnzOP0
https://www.youtube.com/watch?v=2ftpsP4UZHQ
"IceFlow Studio tutorials" are a few years old but it is easy to follow and no nonsense. After you can handle the basic there are other teachers that are good if you have the time...such as "Phlearn" . I used to host editing groups for LR, PS and PSE. Please let me know if I can do more. &nbsp
Posted: 09/24/2020 10:55:29
---
---
---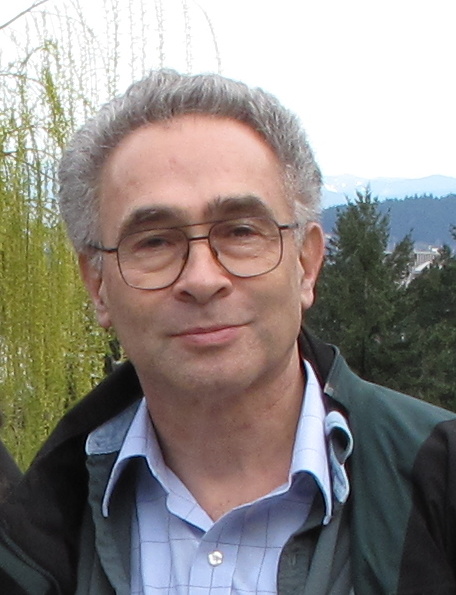 Stephen Levitas

(Group 32)
I like both your images, but prefer the monochrome because it has light/dark contrasts, whereas the color shot is almost a monochrome in green without showing much variation in brightness.
Thanks for taking us to this place, and telling the story of the arboretum, as opposed to a garden. Here in Washington, DC, we have the National Arboretum, and all such places are great treasures. &nbsp Posted: 09/14/2020 12:13:33
---
---
---
David Henderson
Hi Bill
In my opinion the mono conversion works best. In the colour version you had to really look hard to see the b/w version they stand out and help to tell a story. &nbsp Posted: 09/23/2020 03:12:24
---
---
---
Please log in to post a comment