Ata Kemal Sahin
---
September 2020 - Interview with the history.
Original 2
About the Image(s)
Eskisehir is a beautiful city, 200 miles from Istanbul. Some part of my childhood passed in this city so we love to visit several times a year. There are many interesting areas, museums, parks, beautiful riverside to be visited, photographed. This photo belongs to the historic district Odunpazari which's in the UNESCO World Heritage List. Centuries old Ottoman houses protected by law here are part of a nation's history. While we were walking on the old cobblestone streets, we saw her; she was sitting with her 98 years old husband on the bench! We enjoyed chatting with them about old times. Really emotional moments!

After corona restrictions, this was our first photo trip in early August. Days were extremely hot and humid and it was not easy to walk & shot with facemask! I used PS to convert to bnw, cropped from top, right rotated, highlight-shadows, contrast and brightness level were edited. Exif: f4 1/125 ISO100 50mm

---
12 comments posted
---
---
---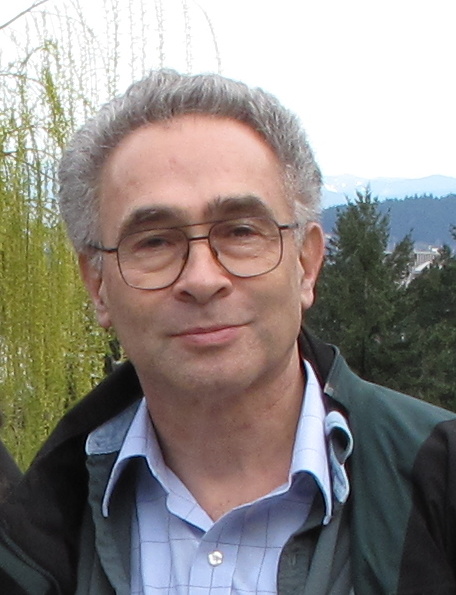 Stephen Levitas

(Group 32)
Hello Ata, how great to visit one of the old, protected towns with the Ottoman houses. You always find the people. Next year, we hope we can make such a side trip ourselves in the vicinity of Izmir.
I used PS Elements very basic controls on the overall image: "Darken Highlights" and "Lighten Shadows." How does this look to you? &nbsp
Posted: 09/01/2020 15:32:36
Ata Kemal Sahin
I look forward to meeting you in Turkey Stephen. Thanks very much for your efforts to edit my photo again. It looks brighter than mine:) Surely, every photographer has his / her own photographic eye, shooting angles, editing styles, different photography criterias and monitor adjustments. Giving critique is a skill and having critique on both the technical and artistic aspects of the photograph always encourage photographer to improve his skills. Thanks Stephen. &nbsp Posted: 09/02/2020 03:03:25
---
---
---
Haru Nagasaki
Hi Ata,

Every month, I am learning a new photographic genre from you. Thank you for providing me to review the images on the genre.

I like the adjustment by Stephen. It lighten up the face and her skin.
The brightest part in background (around her face and arm) distract my eyes.
I am not sure that that is your intention to show the town as a background, but it is too busy, which ends up reducing the impact of her character in my eyes.
That's my personal opinion though. &nbsp Posted: 09/01/2020 23:24:46
Ata Kemal Sahin
Yes, Stephen brought a different constructive perspective. But frankly speaking, I wish to convey emotion and feeling in my photos to make a stronger connection with viewers. Besides, during the process of editing; I remember the smell of history, our conversation with people and natural light level on vintage street. Old lady was only a model to strengthen the historical view of area. Thanks for your comment Haru. &nbsp Posted: 09/02/2020 04:08:59
Haru Nagasaki
Sorry, Ata. I commented without knowing the background. Please forgive me if my comments offend you. &nbsp Posted: 09/02/2020 04:40:41
Ata Kemal Sahin
Oh no, I enjoyed your comment Haru:) Different comments, feedbacks are always welcome so I can continue to improve my skills every day. Giving and having critique help both sides to reach upper levels so I read all comments carefully if there is any improvement I need for the future shoots. On the other hand; I'm a very emotional, empathic and non-judgemental photographer. And I believe, lack of emotional connection with people, place etc cause unsuccessful results. Thanks Haru. &nbsp Posted: 09/02/2020 07:54:48
Haru Nagasaki
Thank you, Ata. As I said in the beginning, I am learning a new photographic genre from you. I appreciate your sharing the images.
I am commenting based on my pure observation of the image without understanding your emotional aspect of it. I try to be frank and provide honest feedback to you (Sometimes it becomes too direct due to my poor English ability, sorry in that case).
Anyway, it is long way to go for me. &nbsp Posted: 09/03/2020 00:30:47
---
---
---
Arne Skinlo
Your photos are giving me a good understanding of everyday life in Turkey and this picture is no exception.

My suggestion for improvement is to darken the background and lighten the woman`s face and the scarf in order to give her more attention. &nbsp Posted: 09/04/2020 00:59:43
Ata Kemal Sahin
Thanks for your suggestion Arne. &nbsp Posted: 09/04/2020 07:40:53
---
---
---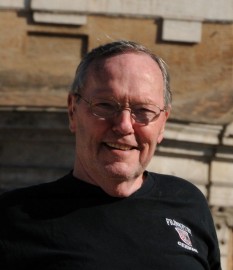 Bill Foy
Ata, having lived in Istanbul and traveled in some parts of Turkey for 18 months, I definitely see the emotion and feel a sense of time/place in your images. For me the facial expressions of your images are something that takes me back to the mid-1960s. I can image this woman's voice and emotion as she tells you of her past.
I agree that lightening her face and scarf, along with darkening the background would improve the image. &nbsp Posted: 09/14/2020 14:04:57
Ata Kemal Sahin
Thanks for your comment Bill. I'm pleased to learn that my photo evoked your memories. &nbsp Posted: 09/15/2020 08:25:14
---
---
---
David Henderson
Thanks Ata for showing me this piece of history, in Australia are buildings are no older than 200 years. The conversion to mono looks good and the pattern of her dress really stands out. I agree with the others that you need to lighten her face and darken the sunlit areas behind her. Also as you were trying to show us a piece of history as well, why did you shoot at F4 and not F11 so that we had a sharp image right through the picture. &nbsp Posted: 09/23/2020 02:51:22
---
---
---
Please log in to post a comment