Haru Nagasaki
---
June 2020 - Full bloom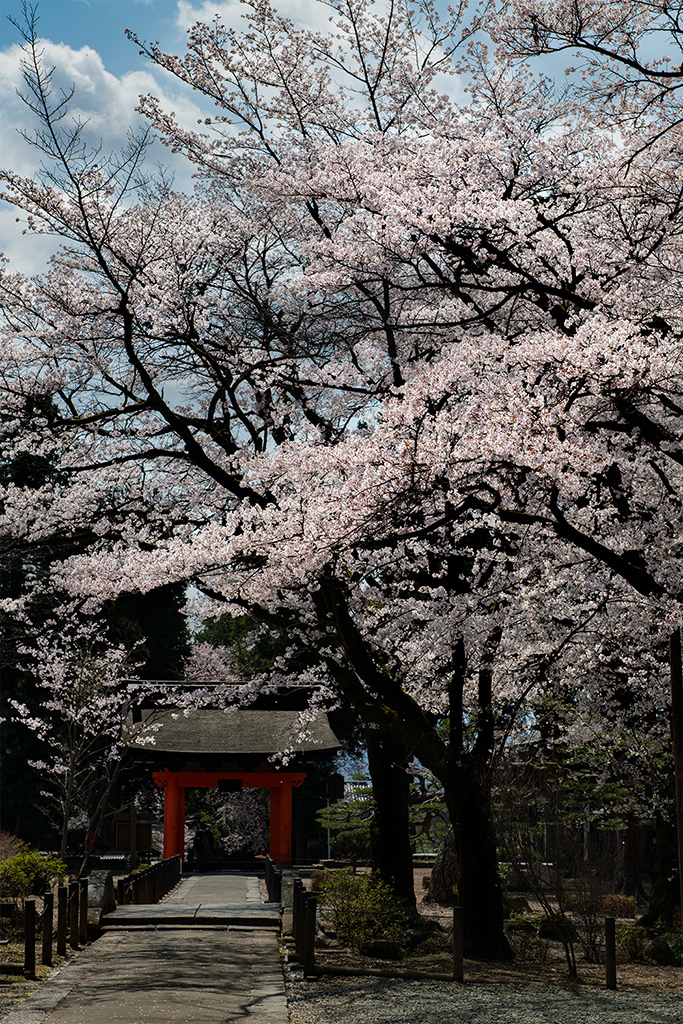 Original
About the Image(s)
Highlight the beauty of full bloom of cherry trees in a temple. Positioned the temple gate at back with approach to create depth of the image. I expect the eyes to follow the leading line of approach (from lower left), see the gate, follow trunks of trees, and then arrive at the blossoms.
D850 70mm ISO100 1/125 f11 tripod
Increased the contrast of blossoms and blue sky.

---
This round's discussion is now closed!
13 comments posted
Ata Kemal Sahin
I remember beautiful cherry blossoms at Kema Sakuranomiya Park, Osaka several years ago in April. Cherry blossoms are symbolic flowers of the spring. Will you be uploading color original, are blossoms here pink or white? You edited well and good job Haru. &nbsp Posted: 06/01/2020 03:58:14
Haru Nagasaki
Hi ATA,
Thank you for your comment.
Original file has been uploaded, so please refer to the color of the blossoms.
I am glad to hear that you have visited Japan. Hope you enjoyed the stay.
Haru &nbsp Posted: 06/03/2020 20:05:31
Ata Kemal Sahin
Our family and all Turks love Japan. My father was an UN lieutenant there in late 50s and I've been visiting Japan since 93 both on business and pleasure. Great country, hospitality, beautiful people and delicious & healthy cuisine. Hope to be there just after corona. &nbsp Posted: 06/13/2020 09:16:29
---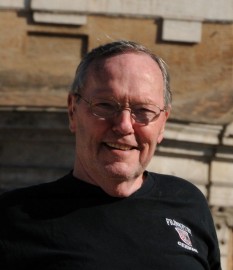 Bill Foy
I like this image a lot. The range of color from bright white, through the grays, to the darkest black is really good. I like it much better in monochrome.
My eyes were immediately attracted to the blossoms and then through the progression you expected. I really miss not being able to visit the gardens in the Philadelphia area to see this spectacle. &nbsp Posted: 06/08/2020 10:37:02
Haru Nagasaki
Thank you, Bill for your comment.
I would like to visit Philadelphia in the best season for the flowers next time. &nbsp Posted: 06/15/2020 06:55:26
---
Arne Skinlo
I like the high contrast between the blossoms and the branches. I also like the white gate at the end of the road. My only comment is to crop out the clouds as they distract the main object in my opinion. &nbsp Posted: 06/09/2020 15:24:56
Haru Nagasaki
Thank you, Arne. I try cropping the clouds and see how it turn out to be. &nbsp Posted: 06/15/2020 06:52:22
---
David Henderson
The mono conversion is great, much improved on the colour image. The contrast between and the blossoms and the rest of the image is great and you have got the exposure just right. In the lead in you mentioned you wanted peoples eyes to follow the path first, to do this you need to lighten it as well to pull your eyes to it first instead of the blossoms first. &nbsp Posted: 06/15/2020 03:40:04
Haru Nagasaki
Thank you, David for your comment. &nbsp Posted: 06/15/2020 06:50:42
---
Ying Shi
Very beautiful scenery, nice composition.
I prefer the colour one. &nbsp Posted: 06/22/2020 19:25:22
Haru Nagasaki
Thank you. I like the colored version as well. &nbsp Posted: 06/23/2020 20:39:59
---
Angela Chan
Magnificent trees and very calming.
I agree with Arne about cropping the cloud out.
My first impression was that the picture is very long and take me a while to get to the structure underneath .
Another view is that without the top of the tree, how much more is up there is left for imagination, right ?
Thank you very much for sharing. &nbsp Posted: 06/23/2020 10:47:04
Haru Nagasaki
Tank you for your comment. I will try cropping the sky later on to see which is better. &nbsp Posted: 06/23/2020 20:41:39
---