Angela Chan
---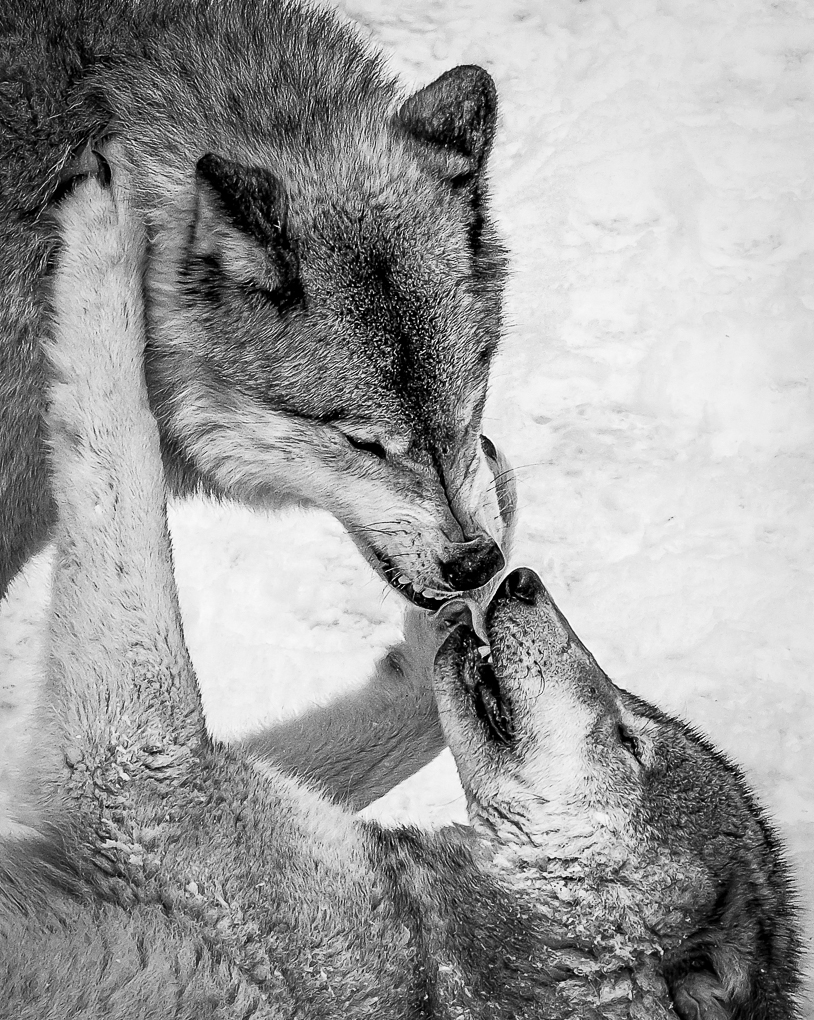 May 2020 - Wolves
Original
About the Image(s)
Sony A 6000
1/500 sec Iso 800 f/9
Speed was high because the pack of wolves were running around a few seconds before that.
I had cropped severely disregarding the ears of the wolf at the bottom because I like the focus to be the interaction of the 2 wolves.
Center focus at lower intersection of golden ratio lines.
The light brown fur covert to a lighter tone in monochrome so I do not feel that too much color manipulation is required.

What are your suggestions ?

---
6 comments posted
Arne Skinlo
A well captured moment. The composition is interesting with a diagonal line of the faces of the two wolves. There is also a triangle in the face line and the leg if extended.

My only tiny pick is to darken slightly the white area of the lower wolf. I also think that a slight darkening of the upper right corner would draw more of the attention to the wolves. &nbsp Posted: 05/08/2020 12:52:43
---
Haru Nagasaki
Great nature image!
Cropping was successful and provide much bigger impact on the image, I think.
Did you increase the contrast in converting B&W?
At the first glance, B&W image lost the texture of fur slightly compared with the original. &nbsp Posted: 05/09/2020 00:05:24
---
David Henderson
Nice nature shot with a good story, only changes I would make is to darken both wolves fo that they pop out of the picture. &nbsp Posted: 05/16/2020 01:16:43
---
Ying Shi
Great moment captured. It's telling a story. Like the composition. I would try to darken the background a little bit. The orginial picture is very good too. &nbsp Posted: 05/16/2020 20:44:54
---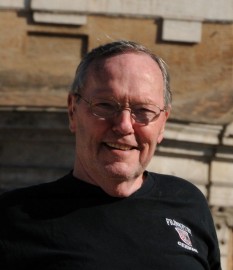 Bill Foy
Very nice wildlife image and, I think, the conversion to monochrome and your cropping make it better than the original, which is also nice. I think darkening the white areas of the face of both wolves would make it better. &nbsp Posted: 05/18/2020 12:24:37
---
Ata Kemal Sahin
Great wildlife photo and well-cropped Angela. Speed raised ISO and I agree with Arne that the white area could a bit darker. Haru is also right, color tones against snow produce contrast and reflect reality better. &nbsp Posted: 05/25/2020 03:08:58
---
Please log in to post a comment