Arne Skinlo
---
November 2019 - Views of Infinity
Original
About the Image(s)
I captured this image on Cyprus last month. It was right after a storm, which very often gives dramatic light. The post-processing in Photoshop is rather comprehensive; each part of the monument is treated individually in order to make a more dreamy look.

Camera: Canon 5Dmark 4 with 24 mm tilt/shift lens
Settings: 1/100 sec, f/9, ISO100.
---
This round's discussion is now closed!
3 comments posted
Pamela Hoaglund

(Groups 51 & 52)
Very interesting that this sculpture looks to be out in the middle of no where. The storm did provide some a nice dramatic sky. Your processing on the structure set it off nicely from the background. &nbsp Posted: 11/10/2019 22:27:08
---
David Henderson
Hi Arne
Interesting picture with sculptures being set off by the storm clouds, everything looks to be sharp as well, the only thing I could add would be to lighten the sculptures a bit more to focus you eyes to it. &nbsp Posted: 11/13/2019 21:43:04
---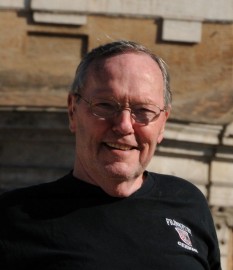 Bill Foy
Interesting image with the group of rectangles of various sizes set against the stormy skies. I think your composition is excellent and the conversion is well done. I think David's suggestion to lighten the sculpture a bit might have some merit. &nbsp Posted: 11/24/2019 10:18:16
---