Angela Chan
---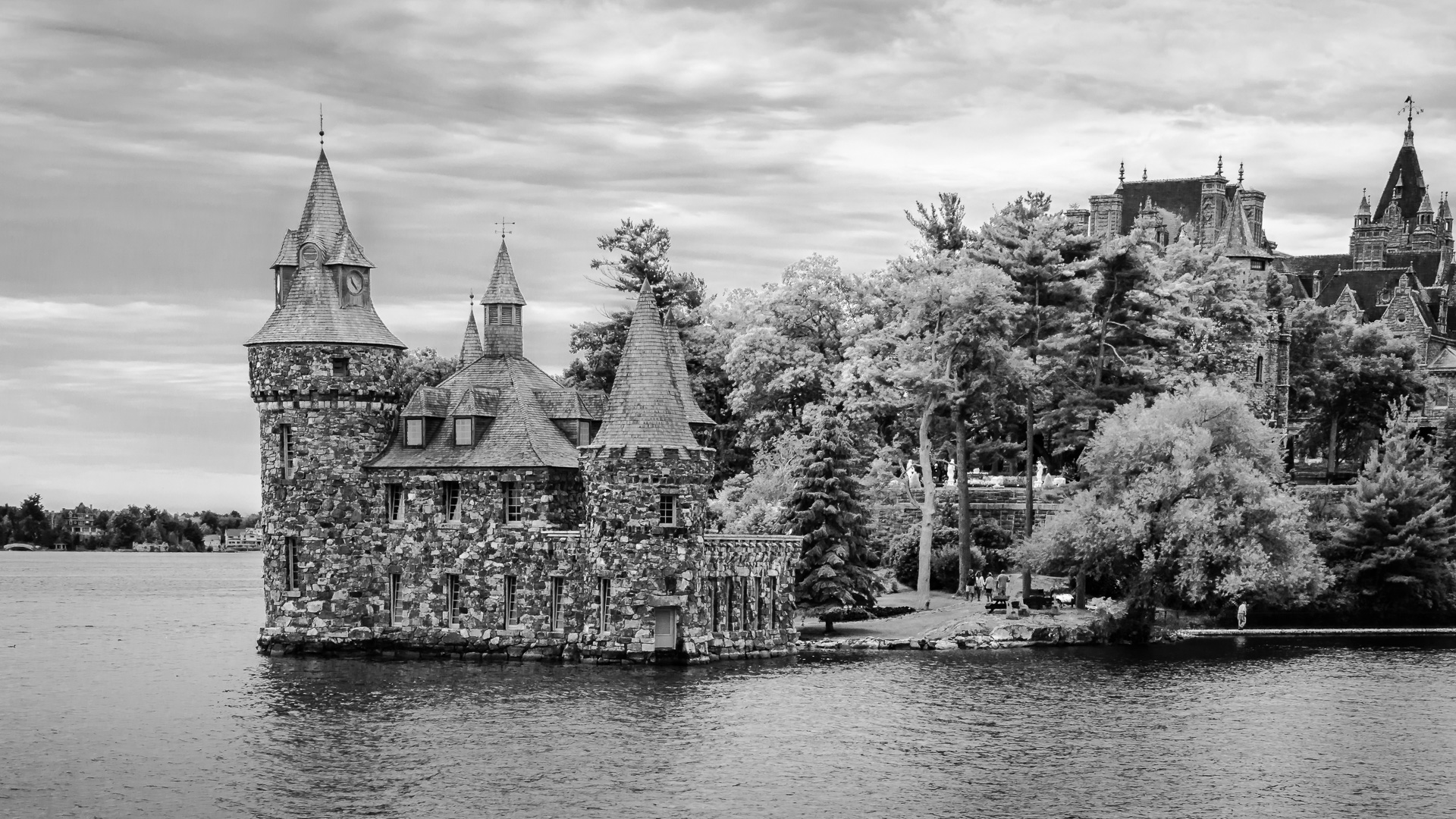 October 2019 - Thousand Island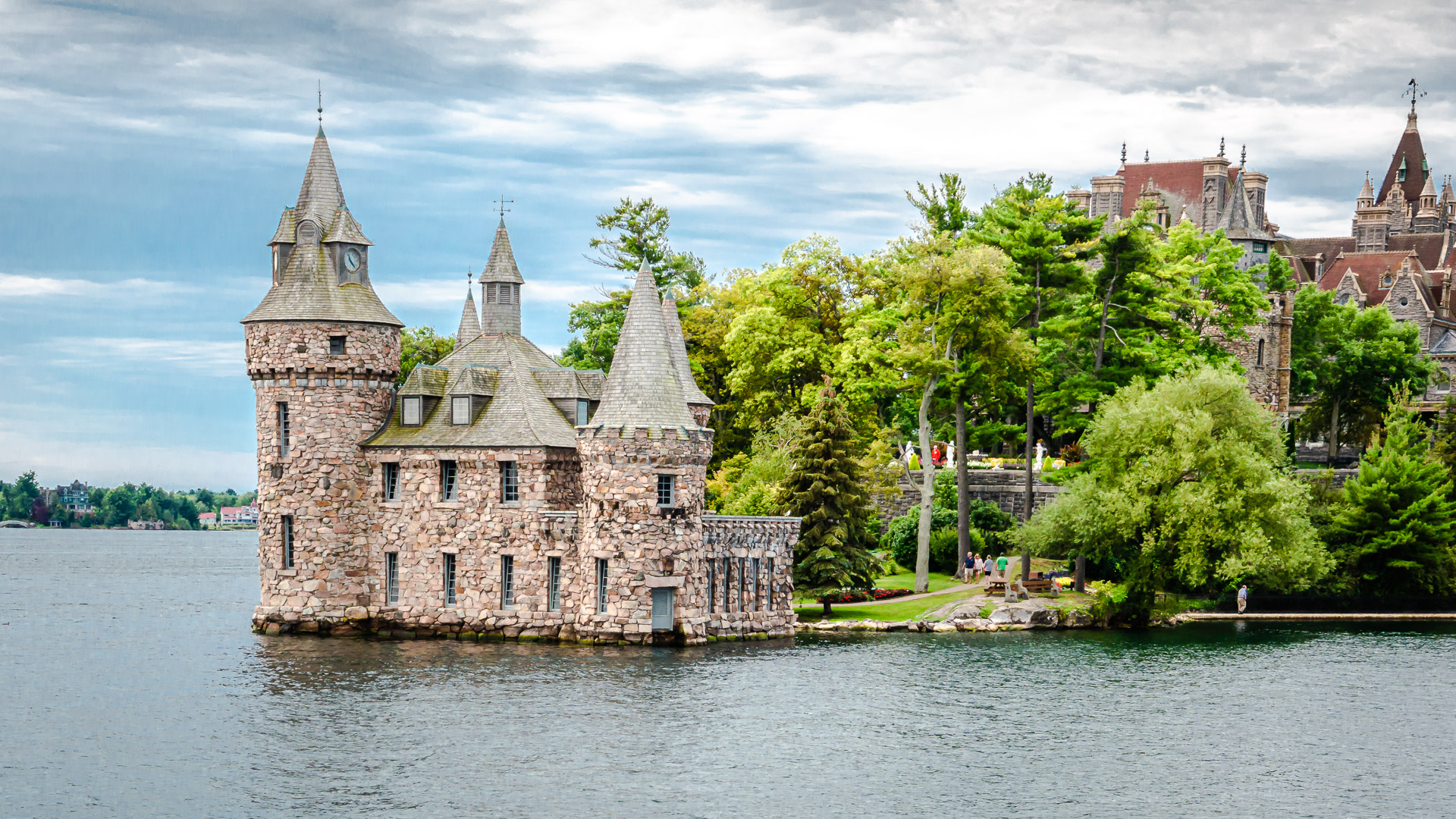 Original
About the Image(s)
Thousand Island on the St Lawrence River is absolutely gorgeous.
I had visited the area many time s but still look forward to see it time and time again .especially if I feel that there is reason to believe that my photography had improved a bit.
This time the objective is monochrome and AV show.
Structures usually work well in black and white so this is my first try.

Sony RX10
f/8
1/200 sec
ISO 200.

---
2 comments posted
David Henderson
Hi Angela
The picture is very nice and the sharpness looks spot on. A couple of things I would do is it is crop it more and make the castle the main focus. You have a great sky but you have done nothing with it, maybe you can use a gradient on the sky and darken it, and maybe darken the water so that the castle stands out even more.
David &nbsp Posted: 10/13/2019 22:59:36
---
Arne Skinlo
Hi Angela,
It is an interesting scene, but I feel it lacks some drama.
I have therefore suggested some changes in Lightroom to your image: I used the color image and converted it to monocrome and then I lovered the blue quite a lot to darken the blue sky. Further, I darkened the white sky, the castle roof and the trees and parts of the sea. I used the radial tool to lighten parts of the castle and darkened the whole picture a bit. finally, I cropped it a bit. What do you think? &nbsp
Posted: 10/13/2019 23:40:30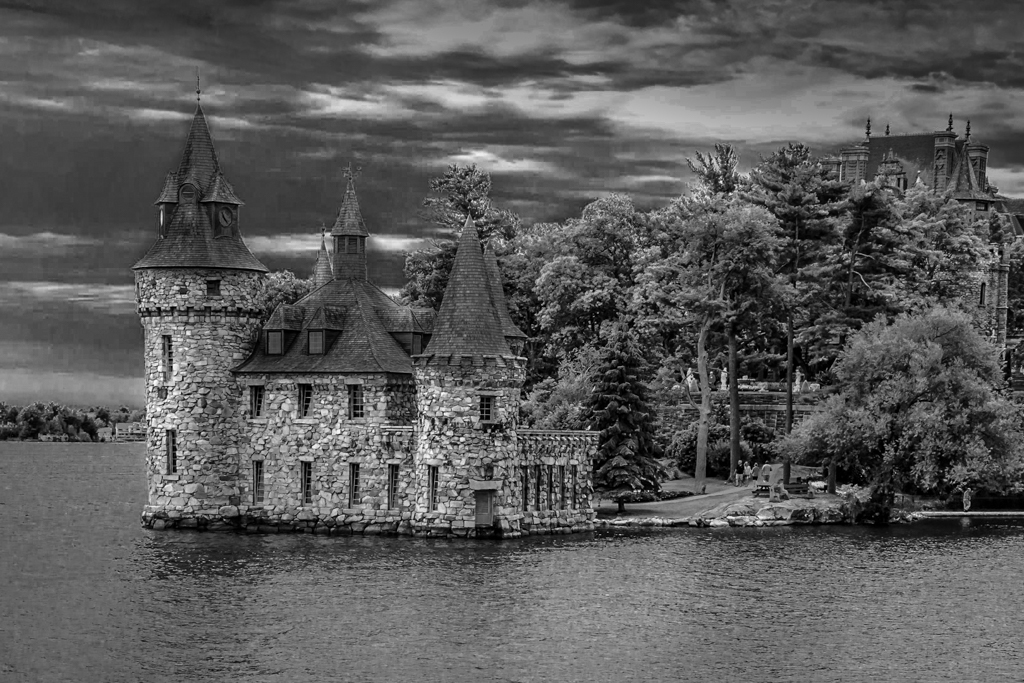 ---
Please log in to post a comment