Member Bios
Group Admin
Arne Skinlo
Since I retired from my work in the oil industry about a year ago, I am now seriously trying to improve my photographic skills. I felt that I had to start from scratch again even though I have taken pictures all my life. So, I bought new equipment and have attended several workshops and joined a local photo club here in Bergen, Norway. Last thing was to join PSA that I hope will give me new inspiration and knowledge.

My most used camera is a Canon 5D mark lV. The most used lens is a Canon 24-70 mm f 2,8. Besides that I also use a Canon 70-200 f 2,8, Canon T/S 24 mm, Tamron 15-30 f 2,8 and Lee filters.

For post processing I use Lightroom and Photoshop to a certain extent, plus NIK collection.

---
---
---
Angela Chan
I am a health care professional who likes to learn photography. Unfortunately, since I always needed to work on Thursday which is the day our local camera club meet I had been learning online only for a few years. This enabled me to learn more editing skills rather than camera skills.

In September 2015 I had a new schedule so that I can join my local camera club. This is a very very friendly camera club and I had become an active part of it in a very short time. One thing that really struck me is the willingness of everybody to help. It is a truly very positive environment.

In May 2016 I started a FaceBook page as a non-official secret group for our friends inside the club to communicate and share images. This created a network so that everybody can invite a few friends or everybody to go to photographic events. My aim is " Nobody should go shooting alone unless by choice" This FaceBook page was and is a real success. It is still going strong as a "Catch all" site for us to share any image, idea, and event with each other.

During that summer our (Field-Trip Director) resigned. In a mad scramble, I was roped in to do the job. 10 field trips (Including 2 bus trips) were organized within 3 weeks and I think that most of the members enjoyed the activities.

However, since the weekends required for the job of (Field-trip Director) is not easy for me I switched to pick up the job of (Public Relations Director) instead. Working from home is best for me. Making ads for speakers nights are easy for me with my Photoshop skills.
This first year is almost done and I am looking forward to continuing with the post.

Photography is a hobby for me. I have no intention of becoming a professional. To me, a hobby is meant to enjoy. I am really enjoying learning, socializing, helping and being helped by my friends. During a recent illness, I was truly overwhelmed by the visits by lots of unexpected friends, get well wishes and a " Get Well Book with lots of pages of signatures and images that our club friends had taken of me. This is truly a very friendly Photography club and I am very proud to be a member of it.

---
---
---
David Henderson
Age 65
Retired
Took up photography 5 years ago
Nature and landscapes are my passions
Choose mono because I am very weak in changing into B/W and making the image pop.
Most of my equipment is Canon

---
---
---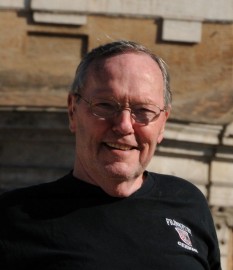 Bill Foy
I'm retired, living in the Philadelphia, Pa suburbs. I've been taking pictures for a long time, but only recently have become serious about it. A friend gave me a subscription to PSA (which I had never heard of) as a birthday present.

My interests have really expanded since joining PSA. I enjoy all areas of photography and my main interests are street, macro, nature, monochrome and travel, along with my grandchildren's activities. Post-processing, for me, usually consists of cropping and tweaking brightness & contrast, with occasionally straightening and removing annoying objects. Post-processing is something I'm now learning. It's been a slow process with a 30-day Photoshop CC course that's going to take more than twice that long.

I'm interested in having my photos critiqued so I can improve my techniques.

I use a Nikon D500 and Fujifilm X-T20, with a variety of lenses.
---
---
---
Ying Shi
Amateur photography
Member of Canadian Association For Photographic Art
Member of Jiahua Elite Photography Association
Member of Photographic Society of America (PSA)

Professional Experience
Photographer for all kinds of local events
Feb. 2012- present
Capture and edit photographs for weddings, events, portraits
Prepare images for print and web, then archive and send to client
Guest lecturer on Basic Photography and PhotoShop courses

Awards
Merit Award Photo contest conducted by Toronto Artistic Orchid Association
2017 1st Winner Photo contest conducted by Toronto Artistic Orchid Association
1st place Merit Award CAPA Winter 2017 Digital Theme "Individual" Competition
2nd place Award 2017 Red River Ex Photo Salon
2019 THE DISTINGUISHED CANADIAN PHOTOGRAPHER AWARD by THE 126TH TORONTO INTERNATIONAL SALON OF PHOTOGRAPHY

---
---
---
Ata Kemal Sahin
I'm an engineer living in Istanbul, Turkey. I started taking pictures when I got my first SLR Zenit-E in 1975 and switched to digital photography in 2002 with Nikon 4300. I like photo walks & trips and have traveled to 148 countries in last 40 years for business and pleasure. My main interests are both b&w and color lifestyle, street and long exposure night photography. My photo gallery can be viewed on Instagram @atakemalsahin

I'm interested to see how members critique my photos.

I use Canon 6DM2 and 7DM2 with 35mm, 50mm prime, 16-35mm, 70-200mm zoom lenses and Photoshop for editing.

---
---
---
Haru Nagasaki
My interest in photography started at the same timing of moving to Salt Lake City from Japan in 1998. I was so impressed with the colors of rock formations when the sun (sun set/sun rise) hit the object in national parks. Since then, landscapes became my key interest.
I am also influenced by Ansel Adams. My theme is to show lights and shadow and gradation of colors effectively in B&W.
As for my equipment, I recently switched to Nikon D850 from D700. I am using 3 lenses; 1. 14-24mm, 2. 24-70mm, and 3. 70-200mm telescope lens. I have mostly shot with #2 lens, and started wide lens, #1 last month.
I use Photoshop to brush up images.