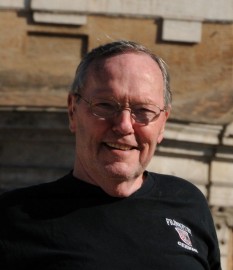 Bill Foy
I'm retired, living in the Philadelphia, Pa suburbs. I've been taking pictures for a long time, but only recently have become serious about it. A friend gave me a subscription to PSA (which I had never heard of) as a birthday present.

My interests have really expanded since joining PSA. I enjoy all areas of photography and my main interests are street, macro, nature, monochrome and travel, along with my grandchildren's activities. Post-processing, for me, usually consists of cropping and tweaking brightness & contrast, with occasionally straightening and removing annoying objects. Post-processing is absolutely not something I give very much thought to and, therefore, it's not a strength for me.

I'm interested in having my photos critiqued so I can improve my techniques.

I use a Nikon D500 and Fujifilm X-T20, with a variety of lenses.