Debbie Bates
---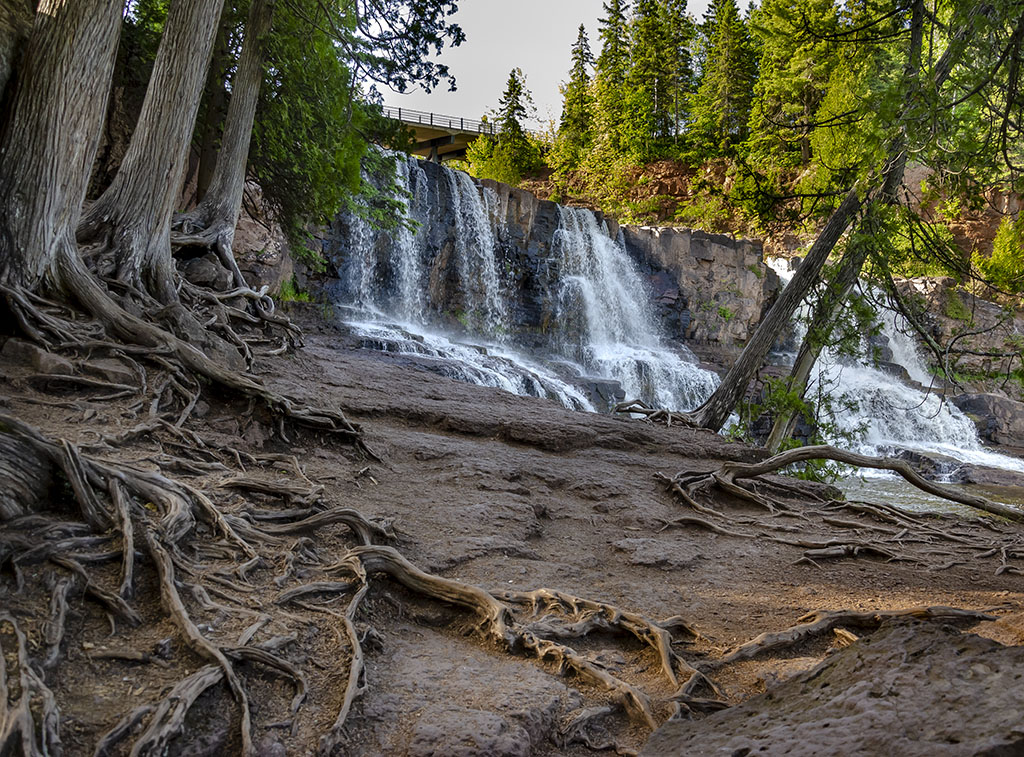 September 2020 - Gooseberry Falls Roots
About the Image(s)
Gooseberry Falls in Minnesota are very beautiful falls. They give you so many unique ways to take photos of all five falls.
The area around them are very unique too. The texture of all the roots that are still hanging on all along the shore line.
I was traveling with friends, so my time of day was not as what I would have liked. I had to work with high sunlight and shadows. I did do a little post processing to tone down the bright sunlight in the top of the photo. This was taken about 6:05 p.m. f/5, ISO 635, Exp 1/200.
---
3 comments posted
---
---
---
Matt Conti
The roots and falls here are the stars of the show. Cropping out the bridge and blank sky at the top would help focus on that. As you noted, the light isn't great that time of day but you did bring out some nice tones. &nbsp Posted: 09/15/2020 08:46:34
---
---
---
Ian Cambourne
A great image Debbie and you have handled this contrasty scene very well. With the utmost respect, I will disagree with Matt about cropping the bridge and sky out, although I understand where he's coming from. My eyes need that bridge and green trees top right to keep the verticals correct. When I scroll the image to take the bridge and sky out of the top of my monitor and am left with the falls and roots, sorry, but I nearly fall out of my chair. I need that bridge, sky and green trees very much. &nbsp Posted: 09/20/2020 03:44:18
---
---
---
Janos Demeter
Great! I agree with Matt since to me the central subject are the roots and the water. The sky but especially the bridge are distractions for me. Did you also try with longer exposures, to smooth out the water? Not sure whether it would have been better, just a question. &nbsp Posted: 09/21/2020 09:40:37
---
---
---
Please log in to post a comment