Marie Costanza
---
April 2021 - Female Cardinal
Original
About the Image(s)
Using a tripod I took this shot in March while enjoying a lovely spring day, watching the birds in my backyard. We have begun to see a variety of migrating birds, but I still enjoy taking shots of the birds who live here throughout the year.

I used a Nikon 850 with a Nikon 150-600 lens with the following settings: ISO=720, 550 mm, F9, 1/200.

I cropped in Lightroom and then increased the contrast, saturation, clarity and dehazing. I also used Topaz Denoise AI.
---
13 comments posted
---
---
---
Randy Dykstra
Nice photo. It reminds me of a story where I posted a bird image and labeled it as a female cardinal, only to be chastised by many saying no its a Pyrrhuloxia! Never heard of that, but it made me figure out what a Pyrrhuloxia is. (even though I still don't know how to pronounce it) Well, its a very close cousin to the cardinal and they look a lot like a female cardinal except its beak is yellow, or at least that's how I tell them apart now. Nice catch light, and great detail and the background really allows the subject to stand out. &nbsp Posted: 04/03/2021 09:26:35
Marie Costanza
Randy, Thank you so much! I enjoyed your story of the Pyrrhuloxia....I will have to look for one the next time I travel to the Southwest. I looked them up to see if they ever migrate to my area, but apparently they are non-migratory birds. Lucky you to catch one, even though you thought it was a female cardinal! &nbsp Posted: 04/03/2021 09:42:48
---
---
---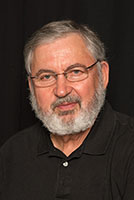 Isaac Vaisman M.D.
Marie, your collection of colorful and beautiful birds continue to show off, as is your ability and Camera features (Nikon D850) capabilities of rendering so much detail even after a very tight crop as this and the others we have seen before. Indeed the female Cardinal is showing her gesture and colors. It is sharp, well placed in the frame, with the added bonus of her pose looking back and with a catchlight. &nbsp Posted: 04/04/2021 15:02:35
Marie Costanza
Thank you, Isaac. Though I do look forward to traveling again, during the COVID pandemic, I have found great pleasure in capturing birds in my area. I am so glad that I decided last June to invest in the 850. It has made a world of difference in capturing so many pixels. &nbsp Posted: 04/05/2021 09:11:56
---
---
---
Mary Frost
Marie, I am not a birder so I really appreciate an image that truly introduces me to a species. I am studying it so I will recognize a female cardinal, the next time a see one! Beautifully done. &nbsp Posted: 04/12/2021 14:21:12
---
---
---
Marie Costanza
Mary, Thank you so much. I have always enjoyed watching birds. I am intrigued by their behavior, especially when courting. This morning a female cardinal was hanging out in a gutter that I could see from my bedroom window. She didn't see me as I snapped away! Now I am waiting for the Baltimore orioles to show up. &nbsp Posted: 04/13/2021 20:05:45
---
---
---
Bruce Benson
---
---
---
Marie Costanza
Bruce, Thank you very much. Oh I just love your Pyrrhuloxia. I can't wait until the day when I can travel and see such interesting birds. &nbsp Posted: 04/14/2021 17:22:47
---
---
---
Walt Brunner
Marie, I am not a birder as such, so when I see shots like this it makes me want to star saving for that big lens! The crop really is the star here and is an example of why we love big pixel cameras. The image is sharp, the colors just right and the composition with the bird looking back is perfect. Denoise AI is wonderful for getting rid of the noise. Well done! &nbsp Posted: 04/15/2021 12:38:27
---
---
---
Walt Brunner
Marie, I am not a birder as such, so when I see shots like this it makes me want to star saving for that big lens! The crop really is the star here and is an example of why we love big pixel cameras. The image is sharp, the colors just right and the composition with the bird looking back is perfect. Denoise AI is wonderful for getting rid of the noise. Well done! &nbsp Posted: 04/15/2021 12:38:28
Marie Costanza
Walt, Thank you. The big lens has definitely been a worthwhile investment. Yesterday there were over 50 turkey vultures who made a visit to an abandoned barn across the street from our yard, and I was able to get some very cool images without disturbing them. &nbsp Posted: 04/16/2021 09:56:43
---
---
---
Adrian Binney
A lovely image Marie! I love the way you have captured her from the rear, turning round, so we see both 'face' and lovely rear plumage - and in very nice light too.

You keep showing us heavily cropped images with your great camera! Great detail preserved from a heavy crop!Thank you for sharing! &nbsp Posted: 04/18/2021 11:46:49
Marie Costanza
Thanks, Adrian. I appreciate your remarks. &nbsp Posted: 04/18/2021 20:04:42
---
---
---
Please log in to post a comment