Marie Costanza
---

February 2021 - Lake Ontario Iceberg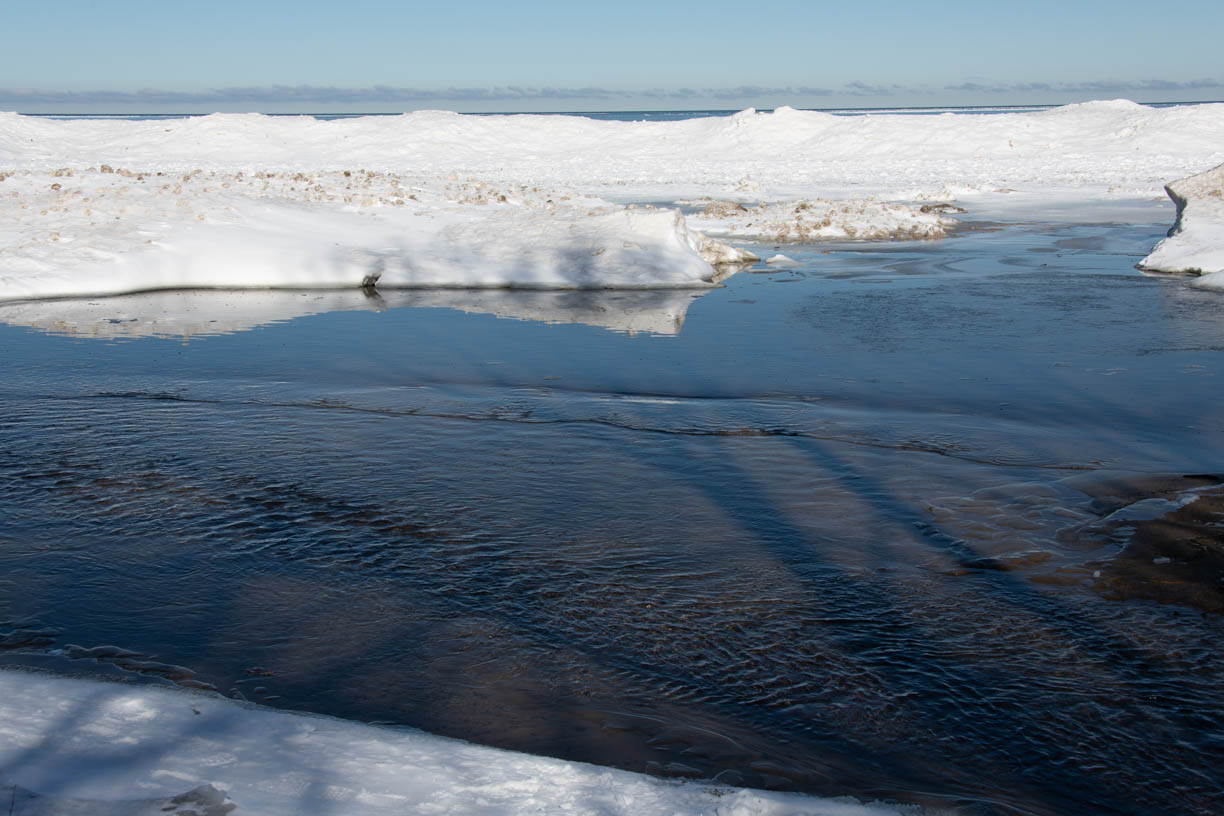 Original
About the Image(s)
I took this shot this week while snowshoeing with my husband on the shore of Lake Ontario. I love this time of the year when the waves and sand mix together and freeze on the lake.

I used a Nikon 850 with a Nikon 28-300 lens with the following settings: ISO=110, 45 mm, F10, 1/400.

When I took the shot, I was interested in the shadows of the trees and the reflections of the ice caps in the water. However, when I started my post processing in Lightroom, I decided to crop this one into a pano because I liked the reflections better than the shadows.

After cropping, I used Color Efex Pro 4 to bring out the structure and color.
---
7 comments posted
---
---
---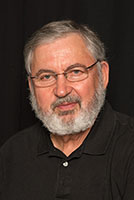 Isaac Vaisman M.D.
Marie, you created a great winter panorama image by eliminating the dark areas and the shadows/reflections which were not adding any improvement to the landscape. The image is sharp and the whites are not overexposed and the snow is really white (no pun intended). Nice blue reflection of the ski in the water, and the combination of the snow with the sand create a pattern. &nbsp Posted: 02/07/2021 20:21:17
Marie Costanza
Thank you, Isaac. I love winter photography because the sun is low, which typically means we have beautiful light all day long. Though the weather has a bad reputation in my area of New York, we actually have had some fabulous days this year to get out, hike and enjoy the beauty around us. &nbsp Posted: 02/07/2021 22:47:38
---
---
---
Adrian Binney
Hi Marie. I too love 'the cold', being in a snowing environment if a great experience.

I am not sure this image works for me I'm afraid. I like the foreground but I find it difficult to see and understand the detail above that. The area is so flat. I then find the narrow area of sea below the horizon distracting.

Sorry, Marie, just being honest. &nbsp Posted: 02/22/2021 12:25:59
Marie Costanza
Adrian, I appreciate your honesty. Do. you think if I took a shot on a day that had some cumulus clouds in the sky it might work better? &nbsp Posted: 02/22/2021 15:12:36
Adrian Binney
To me Marie, the issue is not the sky, it's the very narrow field of view of a flat 'landscape'. A more interesting view may be a heavily cropped one just covering the right 2/3, starting from the left, just to the right of the dark area by the water edge - to force the eye down the opening more. The left 1/3 as now doesn't contribute much. &nbsp Posted: 02/23/2021 04:18:05
---
---
---
Bruce Benson
Marie, the water in the foreground, the snow the water, then clouds, then the sky all create different layers. Like Adrian, this is not my favorite of your images. There just does not seem to be anything to hold my attention. I am sure that being there in person was amazing. Also sorry but also think you want an honest opinion as do I with my images. Bruce &nbsp Posted: 02/24/2021 12:30:30
Marie Costanza
Yes, Bruce. I do appreciate your comments. You are right...it was so beautiful when I was there. Our local newspaper chose to publish it, but now that I have heard the comments from Adrian and you, I realize it is lacking an interest to hold the viewer. &nbsp Posted: 02/24/2021 14:56:45
---
---
---
Please log in to post a comment