Adrian Binney, LRPS
---
January 2021 - Elephant in Zimbabwe Forest
Original
About the Image(s)
Apologies for fielding a similar image to last month, but I found this which while still having an elephant in the background, this is somewhat less of a distraction. Anyway, the purpose here is to try to show the wonderful environment of Mana Pools National Park with elephants roaming about the old forest. My original image was set with auto ISO which affected the colours of early evening - I how virtually always leave my camera on Daylight ISO setting and I find I now have to change the ISO in PP less often.

Settings - Olympus E-M1 with old Lumix 100-300 lens - at 205mm (410 FF) 1/400 at f5.6 ISO1000

PP - ISO to Daylight! - selectively adding texture and clarity.
---
4 comments posted
---
---
---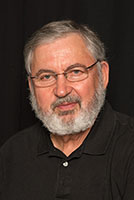 Isaac Vaisman M.D.
Adrian, nice PP. You were able to bring out detail and color, but in this instance of the elephants in their environment, the tree in the background really overpowers the elephant, and the crop you selected, amputated the elephant in the back (not so in the original). The image is sharp. &nbsp Posted: 01/04/2021 19:05:34
Adrian Binney
Thanks Isaac - I accept the points about the elephants, but what I was hoping to achieve was a 'picture' of a scene where the wildlife are completely incidental, and I don't mind that a tree dominates. I know that in 95% of images of wildlife, the story is about the animal(s) in question, but I feel we can create pictures where the story is about the setting that just happens to include an animal. I may be a lone wolf here!
Here is another image where the waterbuck is probably less than 5% of the image and is incidental to the story I saw when I took the picture. &nbsp
Posted: 01/05/2021 06:17:04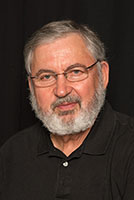 Isaac Vaisman M.D.
Adrian, you make your point on this image with the waterbuck. Perhaps in your main image this month you should have chosen a different vantage point (not always possible though). &nbsp Posted: 01/07/2021 04:41:08
---
---
---
Walt Brunner
Adrian, I agree with Isaac on this one. I understand your desired effect and the second image you posted shows that beautifully. I think a different composition would have been better although probably not achievable. The joy of shooting in raw format is you can correct ISO after the shot :). &nbsp Posted: 01/14/2021 14:21:55
---
---
---
Please log in to post a comment