Mary Frost
---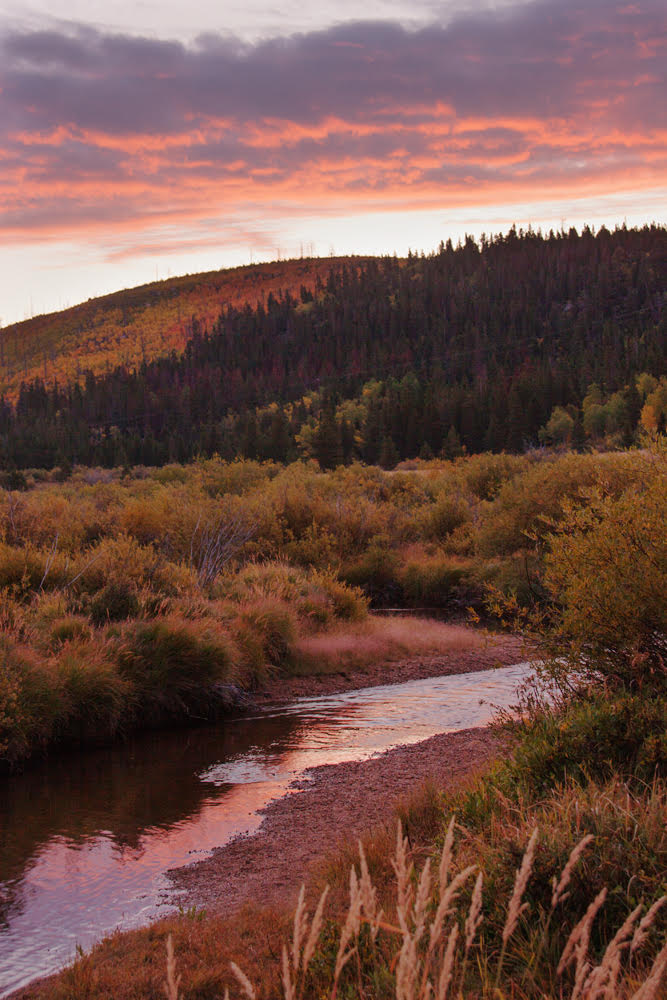 January 2021 - Sunrise in The Rocky Mountains
About the Image(s)
The attached image is the manually blended exposure from 2 original images. With the use of layers, I was able to add the sky and refection from the darker exposure to the enhanced brighter exposure. By doing this manually, I can keep control over the HDR effect. The images were taken at sunrise in the Rocky Mountains of Colorado.
---
7 comments posted
---
---
---
Bruce Benson
Mary, Your use of blending the two images with layers is a great one to avoid the problems of using HDR. You got some nice leading lines, and color. I might suggest cropping out the bushes at the bottom since you can still keep some of the stream and keep a good composition and they seem a bit distracting to my eye. Bruce &nbsp Posted: 01/02/2021 18:01:49
---
---
---
Mary Frost
The reason I left them in was to enhance the 3D effect that a sharp foreground gave me. I can understand that your idea would also work. &nbsp Posted: 01/03/2021 11:05:00
---
---
---
Randy Dykstra
I'm finding people have an "artificial" bad taste for HDR mainly due to processing Software 10 years old. Most of the modern HDR SW does a very good job and seldom do I have anyone realize it was HDR processed. What, I find, is most people think an overly sharp photo (Crispy) is an HDR result. That said this was a nice job of blending. I like how you brought out the color on the hillsides and I actually like the bushes at the bottom for the exact reason Mary mentioned... it provides more depth. The only thing I might try is to darken the "blue" of the sky as the brightness of it just above the landscape pulls my eyes away from more important aspects of the image. &nbsp Posted: 01/03/2021 12:03:18
---
---
---
Walt Brunner
Mary, I'm with Randy on this one. I have three different HDR software programs, and they all do a great job of blending images together. In this case, the sky is over exposed at the bottom. I would take one of the originals and reduce the exposure to bring the blue back to the sky then reblend them using hand or HDR software. I also like the close up grass. It is the best way to show the depth on landscape shots. Well done with all of the hand blending! &nbsp Posted: 01/04/2021 17:21:54
Mary Frost
In order to have blue in the sky near the horizon, I had to process both images to change the white balance. I had chosen a warmer white balance which did not have blue in the sky. This new version is the result of blending the cooler versions of the original images. See what you think about the changes. &nbsp Posted: 01/04/2021 18:10:24
---
---
---
---
---
---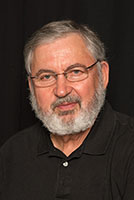 Isaac Vaisman M.D.
Mary, as you can sense, every photographer has hers/his own point of view, but I think the essence is on "The beauty is on the eyes of the Beholder". I jus wonder if you indeed did a HDR process on the blending of your multiple images I am sure you have in your storage drive. I love the colors, specially the reflection on the water. The image is sharp. The bushes in the foreground do not really bother me. &nbsp Posted: 01/08/2021 07:05:58
---
---
---
Please log in to post a comment