Mary Frost
---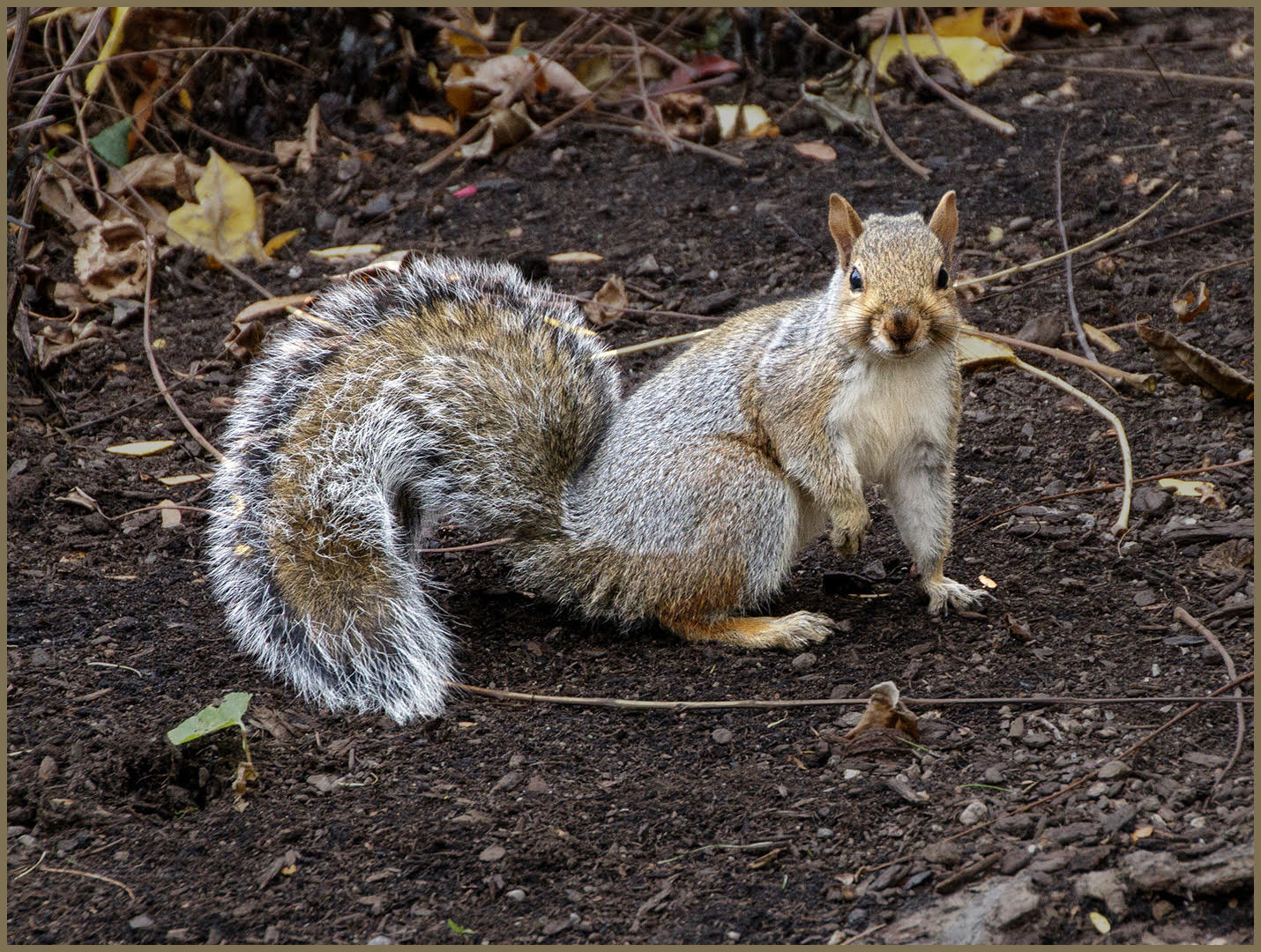 November 2020 - Squirrel
Original
About the Image(s)
This image was taken at a Camera Club outing in Lewiston NY. In post processing, I selected the squirrel with the new Quick Selection/Select Subject tool. This enabled me to adjust the squirrel and its background differently.

---
This round's discussion is now closed!
8 comments posted
---
---
---
Bruce Benson
Hi Mary, Your post processing is just right making the squirrel really stand out. The pose is great especially with the front paw lifted. The two yellow leaves are quite bright and might benefit from slight burning to tone them down. Well done, Bruce &nbsp Posted: 11/11/2020 19:54:38
---
---
---
Mary Frost
Thanks, Bruce. I'll do some burning in on those 2 leaves.
Mary Lou
&nbsp Posted: 11/11/2020 22:18:00
---
---
---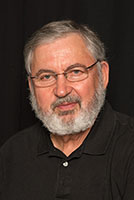 Isaac Vaisman M.D.
Mary Lou, this squirrel looks healthy and well fed compared to the one's we have here in south Florida (they are a plague). You caught its attention (looking at you) and with one foot up ready to take off. You were able to improve the sharpness of the squirrel compared to the original. Appropriate crop. The lighter than the background leaves is the natural environment, so it does not distract as much. &nbsp Posted: 11/16/2020 14:02:04
---
---
---
Randy Dykstra
I love squirrels but for some reason not many people like squirrel photos. In So Calif I seldom saw them, and now living in Texas we have them around daily. Other than raiding bird feeders I love them around and watching them. Nice post work. Only improvement in my mind is a little nit... there are a couple twigs the appear to come out of the side of the squirrels head. I might consider removing those.
&nbsp Posted: 11/16/2020 17:39:10
---
---
---
Mary Frost
Thanks. A good suggestion. I'll get around to doing it. &nbsp Posted: 11/16/2020 19:34:34
---
---
---
Walt Brunner
Mary, I really like squirrel shots, and this is a good one. The pp with selective editing is spot on. It is sharp, and the detail on the tail shows off the colors and depth of the fur. I do agree with Randy about removing the sticks from the head area with the healing brush. Well done! &nbsp Posted: 11/18/2020 15:49:52
---
---
---
Marie Costanza
Mary, I also enjoy squirrel images. They can be so interesting as they scurry around the yard plotting all sorts of adventures. I love the expression you captured. I agree with Randy about the twigs.
&nbsp Posted: 11/20/2020 16:32:27
---
---
---
Adrian Binney
I love the character you have captured here - great timing Mary! You have also brought out fabulous detail in its fur - love its tail. For me, it's the thin branches which are distracting, especially on the right. Good luck with removing these, especially on the left where one is visible through the fur! Well beyond me! &nbsp Posted: 11/21/2020 12:28:46
---
---
---