Marie Costanza
---
November 2020 - Summer Bee
Original
About the Image(s)
I have always been intrigued with the behavior of bees. I took this image during July while watching a bee enjoy the coneflowers in my yard.

I used a Nikon 850 with a Sigma 105 mm lens with the following settings: ISO=1250, 105 mm, F19, 1/1000

Using Lightroom I cropped the image, and I edited in Color Effex Pro to bring out the details. I added a vignette and used Topaz Denoise AI.

---
This round's discussion is now closed!
11 comments posted
---
---
---
Bruce Benson
Mari, What a nice image you created. Nice and sharp, great crop, love the vignette, nice subject, lighting is terrific. What more can I say. Bruce &nbsp Posted: 11/11/2020 20:02:37
Marie Costanza
Bruce,
Thank you so much! I appreciate your kind words.
Marie &nbsp Posted: 11/17/2020 19:51:47
---
---
---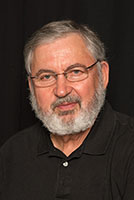 Isaac Vaisman M.D.
Marie, here you have another example of what you can do with a large file from the Nikon D850. With this amount of cropping you still produced a sharp and colorful as well as full of detail image. Once again you have made a masterpiece out of a snapshot. &nbsp Posted: 11/16/2020 14:08:58
Marie Costanza
Thank you so much, Isaac! I continue to be amazed at what can be done with this camera. I appreciate your comments.
Marie &nbsp Posted: 11/17/2020 19:52:44
---
---
---
Randy Dykstra
Nice... I want to work and experiment more on micro/Macro. Your aperture allowed a nice DOF. The colors are great with the green background complimenting the orange/yellow/red/magenta. I might consider cloning that color over the grey areas. Have you ever been able to get the segmented eyes found in many insects?
&nbsp Posted: 11/16/2020 17:54:28
Marie Costanza
Thank you, Randy. I really enjoy using my Macro lens in the summer. The flowers and insects are in great abundance, so there are always subjects available. Now that winter is coming, I will use it inside on flowers that I buy. I have not yet been able to get the segmented eyes. I will try that next summer! Thanks for the suggestion re: cloning out the grey areas in the background of my shot; good idea!
&nbsp Posted: 11/17/2020 19:57:40
---
---
---
Walt Brunner
Marie, seeing this shot made me miss my D850! Luckily, I kept the 105 macro lens. The cropping you did brings the bee to the foreground and the DOF on the coneflower is excellent. I like Randy's suggestion about removing the grey spots in the background. If you want the segments in the eyes, a focusing rail is a big help. I use one from Cognisys to take a number of shots with different focus and stacking software to assemble them to an image that is sharp front to back. Well done &nbsp Posted: 11/18/2020 15:59:43
Marie Costanza
Thanks, Walt. Focus stacking is a great idea. Next summer when the insects return, I will give it a try.
Marie &nbsp Posted: 11/20/2020 16:26:17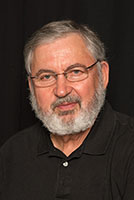 Isaac Vaisman M.D.
Walt, you are now shooting with the Z7 which is the equivalent of the D850 in the mirrorless family. &nbsp Posted: 11/27/2020 19:52:18
---
---
---
Adrian Binney
Wow, a fabulous end result Marie! Incredible crop, but your camera had the horsepower for it. I chose to go to micro 4/3 which is the other extreme of quality cameras, but the sacrifice is lack of cropping ability.

Your pp delivers a powerful colour image .......very successfully. For any pure Nature comp or similar, this degree of vignette is frowned on (needs to be there without noticeable). I'm sure you know this though. &nbsp Posted: 11/28/2020 09:50:37
Marie Costanza
Thank you for your comments, Adrian. I am definitely enjoying my Nikon 850. &nbsp Posted: 11/30/2020 17:14:07
---
---
---