Randy Dykstra
---
November 2020 - Turning on Final......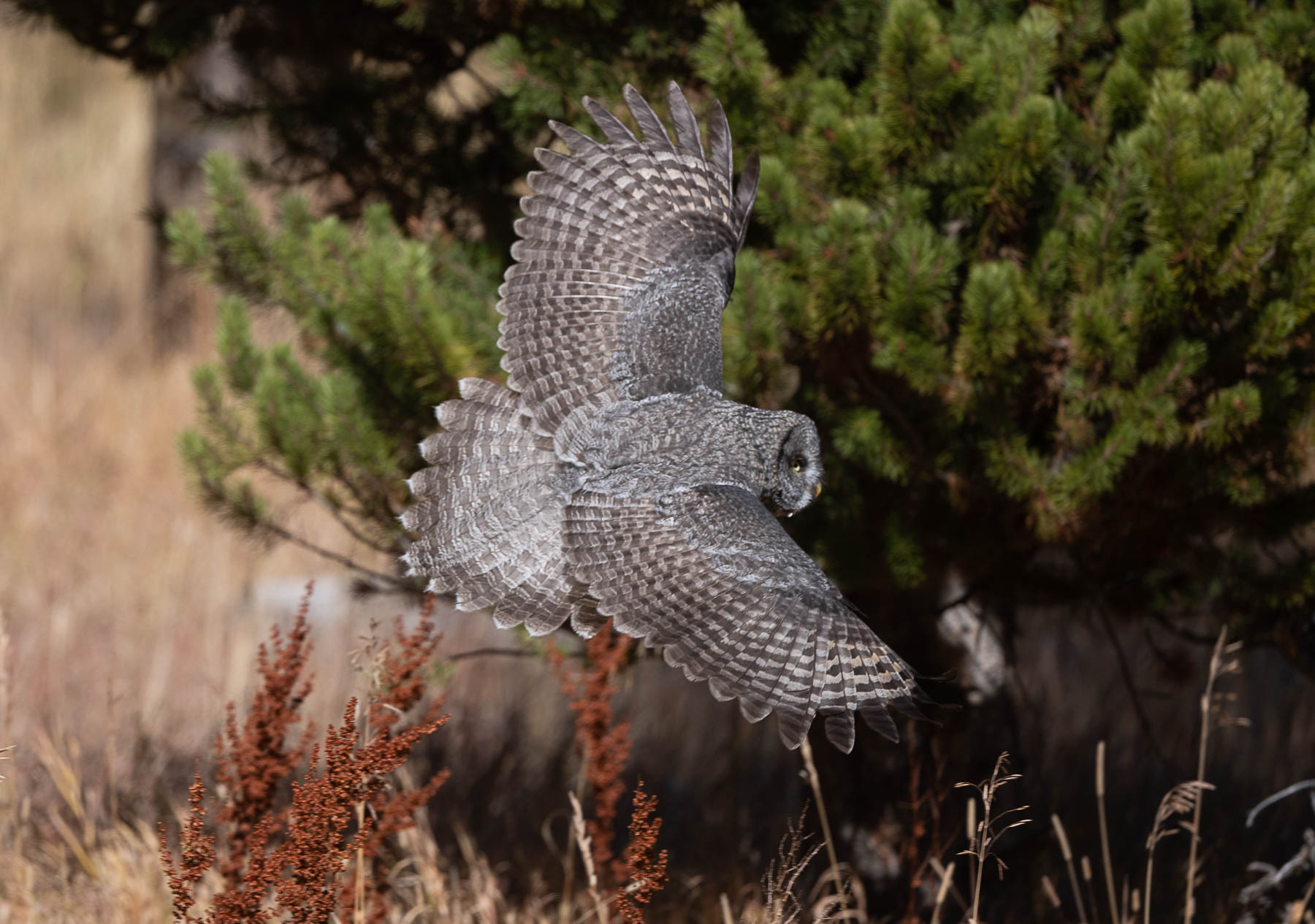 Original
About the Image(s)
Great grey owl found in Yellowstone National Park. The wonderful plumage of this rare owl is on display as he turns prior to landing on a perch. This is but one of the many shots I was able to capture of this magnificent bird. This was shot at 1/2000 f/5.6 and ISO 320
---
This round's discussion is now closed!
11 comments posted
---
---
---
Bruce Benson
Hi Randy, I love the pose of this beauty with the wings spread and tilted to expose the feather detail. The lighting looks quite harsh and background is busy but still is a really nice image. PS. Is this owl near Back Bay Marina in the fishing bridge area? Two years ago I was lucky enough to find a great grey perched on a buoy on Yellowstone lake at the Back Bay Marina. Together with about 20 other photographers I was able to follow it as it hunted for about one mile when it crossed the main road and caught the attention of all the buses and road traffic so hundreds of people flooded the meadow it was trying to in. Bruce &nbsp Posted: 11/11/2020 19:48:34
Randy Dykstra
This was some what near that area, but I'll not get more specific than that on a public forum. &nbsp Posted: 11/18/2020 23:32:23
---
---
---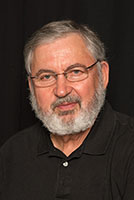 Isaac Vaisman M.D.
Randy, great capture. It is sharp, the colors of the plumage are beautiful. Unfortunately, the background is very vivid and distracting taking away some of the bird's predominance. I just wonder if you have an image when the owl banks before landing and facing you. &nbsp Posted: 11/16/2020 13:56:44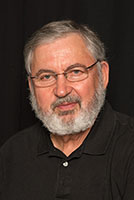 Isaac Vaisman M.D.
WOW !!! Very Cool &nbsp Posted: 11/16/2020 19:17:27
---
---
---
Walt Brunner
Randy, this is a great shot, but as Isaac mentioned, the background is over saturated and bright. You might consider using Topaz AI Clear or sharpen to bring out more detail in the owl's feathers. I also really like the montage, very cool! &nbsp Posted: 11/18/2020 15:40:57
---
---
---
Marie Costanza
Randy, What a gorgeous image! The detail in the awesome wing span is very effective. I also enjoyed the montage. Well done!
&nbsp Posted: 11/20/2020 16:29:53
---
---
---
Adrian Binney
Randy - I think this is a case of you capturing a rare animal perfectly; the fact it was flying in front of distracting background should not stop you taking it! It looks a lovely bird and you timed your shot perfectly with full wings out and it's head turned slightly to its right. You might be able to darken the greens to help the background. Lovely owl! &nbsp Posted: 11/21/2020 12:12:01
---
---
---
Randy Dykstra
I throw up images here with minimal processing, as that is what I was indoctrinated into with "nature" photos, and I do want some feedback. But some dodge and burn would definitely help. I did that and added a blur to the background and a custom vignette. Topaz didn't do much with this image, but I did use a custom action I created that helped. You can see the results on my bird portfolio page near the bottom...
http://www.rdykstraphoto.com/birds
or wait until about halfway thru my main page slide show.
Isaac - I never did get a full face. I was hoping! Here are a couple frames just after that shot. &nbsp
Posted: 11/21/2020 14:07:56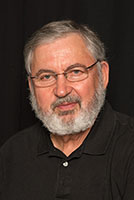 Isaac Vaisman M.D.
Randy, great collection of images anyway &nbsp Posted: 11/27/2020 19:44:36
---
---
---