Walt Brunner
---
November 2020 - Willipa Bay Relic
Original
About the Image(s)
Staying with my nautical series, this image was taken recently at Willipa Bay on the Washington coast. I wanted to do an interpretation on the image to give a painterly effect and this was the result.

Nikon Z7 with a Nikor 14-24 f 2.8. ISO 100, f5.6, 1/500, 23mm.

I processed this in PSCC, using Topaz Glow for the effect. There was some additional light adjustments using dodging and burning as well as some saturation and levels.
---
This round's discussion is now closed!
7 comments posted
---
---
---
Bruce Benson
Hi Walt, another great image as to be expected from you. I like the glow filter effect and the dramatic sky in this one. I would like to see a little more room on the left side even though the boat is static. Bruce &nbsp Posted: 11/11/2020 19:59:47
---
---
---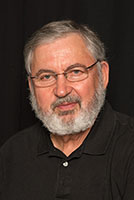 Isaac Vaisman M.D.
Walt, interesting artifact of the Washington Coast. I believe you applied the painterly filter to the sunken boat only, which looks odd compared with the rest of the image. The colors are very vivid, and the image is sharp. &nbsp Posted: 11/16/2020 14:06:31
---
---
---
Randy Dykstra
Interesting affect... It seems to be the grays and center picked up more than the surrounding yellowish/green structures. The color difference and apparent lessen affect of the filter make my eyes spin... and I think the sky and water add to this disorientation for me. &nbsp Posted: 11/16/2020 17:46:18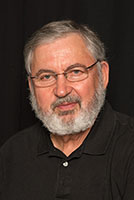 Isaac Vaisman M.D.
Almost a vertigo &nbsp Posted: 11/16/2020 19:19:36
---
---
---
Walt Brunner
Thanks for the comments. This is a bit of a stretch for me in pp, but I like the result. The glow effect was applied to the whole image and it might be better to remove the sky from the effect with a mask. &nbsp Posted: 11/18/2020 16:16:08
---
---
---
Walt Brunner
Thanks for the comments. This is a bit of a stretch for me in pp, but I like the result. The glow effect was applied to the whole image and it might be better to remove the sky from the effect with a mask. &nbsp Posted: 11/18/2020 16:16:09
---
---
---
Walt Brunner
Thanks for the comments. This is a bit of a stretch for me in pp, but I like the result. The glow effect was applied to the whole image and it might be better to remove the sky from the effect with a mask. &nbsp Posted: 11/18/2020 16:16:11
---
---
---