Isaac Vaisman M.D., FACRO
---
November 2020 - Alert Bald Eagle
Original 2
About the Image(s)
Alert Bald Eagle was created a couple of years ago near Sarasota – Florida. The nest was located in a residential area. Obviously, the eagles were used to the people, sounds (cars etc.) This was early in the morning right after the golden hour (if you want to see an image of the same eagle at the golden hour time, and in the nest , please visit group 04). I used the Nikon D5 with the Nikkor prime 800 mm f/5.6 + the 1.25 x TC for a total of 1000 mm and with these settings: ISO 500, f/8 and 1/2000 sec. After a while, the eagle returned to the nest with a fish. (Original 2) This second image was created with the Nikon D500 with the Nikkor prime 300 mm f/4 + 1.4x TC for a total of 420 mm and these settings: ISO 1000, r/8 and 1/2000 sec.
The images were PP in lightRoom and cropped

---
This round's discussion is now closed!
6 comments posted
---
---
---
Bruce Benson
Isaac, Eagles are always a great subject however very difficult to expose with the dark body and white head. You did a good job to get the exposure correct. The perch is very nice. The left eye is in shadow and I might use a little dodging to brighten it. Sorry about all the problems getting you my images. Not really sure what the problem is. Bruce &nbsp Posted: 11/11/2020 20:17:38
---
---
---
Randy Dykstra
Boy that was a lot of processing, making a flying eagle with a fish into a perched eagle on a branch. ;) Otherwise very nice detail and you have to love the couple talons just reaching out. One thing, I'd mute the blue a bit in the sky. I also learned that a
1.25
TC exists. I'm assuming you own the 800mm. I'm trying convince my wife that $12000 to $16000 could fit into my photography budget. But probably will settle for rentals for a while. &nbsp
Posted: 11/16/2020 18:16:03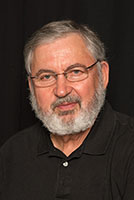 Isaac Vaisman M.D.
Yes Randy, the
1.25
x TC is part of the 800 mm kit. I bought the lens when I was still actively working. Could not justify it now that I am on a fixed income..... &nbsp
Posted: 11/16/2020 19:24:41
---
---
---
Marie Costanza
Isaac, What a fabulous image of this eagle! The texture of the perch, its feathers are very effective. I particularly enjoyed your second image with the fish in its claws; what an awesome catch! I'm wondering if it might look even better with a tiny bit more saturation in his eye. &nbsp Posted: 11/20/2020 16:43:06
---
---
---
Adrian Binney
Fabulous image Isaac! Having looked at your Group 4 dawn light version, I actually prefer this - I feel the dawn light doesn't help to show off the lovely detail of the eagle.
I very much like the intensity of the bird, clearly focussing on something over your right shoulder. I was wondering why you've positioned it in the right half bearing in mind where it's looking, but it works! The branch to our left and (?) Spanish moss adds interest. &nbsp Posted: 11/28/2020 10:54:05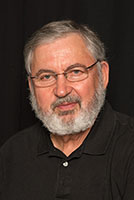 Isaac Vaisman M.D.
Yes Adrian, it is Spanish moss, and yes it was placed intentionally there to create additional tension, and use the branch as a leading line &nbsp Posted: 11/28/2020 12:29:13
---
---
---