Walt Brunner
---
September 2020 - Neowise Over Mt Rainier
Original
About the Image(s)
I took this during the recent Neowise comet. I drove to the Stephens Canyon entrance to Mt Rainier National Park and then to the first pull out where you can see the mountain. I have shot many times there. It was a beautiful night, and well past my bedtime, but that had to be to get the shot. Camera settings were: Nikon Z7, with Nikkor 28-300 at 55mm, f4.5, ISO 1600 @ 15sec. I did the PP in PS2020 where I added some light to the mountain, added some hue/saturation and dodging. I brought out the light pollution from Seattle and changed the color to add some interest. I took many shots that night and have some that I left the colors as taken.
---
6 comments posted
---
---
---
Bruce Benson
Walt, I really like this image, your post processing is great. I made a couple of attempts to see the comet, but never found it. Good job. Bruce &nbsp Posted: 09/02/2020 22:19:47
---
---
---
Randy Dykstra
It took me 4 attempts to get a good shot of Neowise. Twice early on in the morning and then twice again in the early evenings. Unfortunately, I didn't have as nice a foreground as Mt Rainier. That's a nice shot. Did you try to bring out a bit more light on the mountain? That might be the only thing I might try other than what you've done. &nbsp Posted: 09/03/2020 15:07:01
---
---
---
Marie Costanza
Walt, How fortunate to have Mt. Ranier in your foreground. Your image is just beautiful! I took several shots also and eventually was able to get a fairly decent shot over Lake Ontario. Were you able to see it clearly with your naked eye or did you see it better during post processing? &nbsp Posted: 09/03/2020 16:27:25
---
---
---
Walt Brunner
Thank you all for the comments. Yes, I was able to see it with just my naked eye, but the camera brings out so much more! I did lighten the mountain, but when I tried to push it, the noise got out of hand. I was able to get multiple good shots of the comet, but liked this one the best. &nbsp Posted: 09/03/2020 16:39:29
---
---
---
Mary Frost
Walt, I am envious of your location and this great shot. I went out 3 nights here in the outskirts of Buffalo. No matter how far I drove east along the shore of Lake Erie, I never had enough darkness to see Neowise. I love to reach my mind out into space. Thanks for sharing. &nbsp Posted: 09/03/2020 18:08:42
---
---
---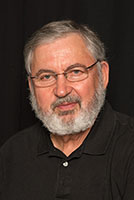 Isaac Vaisman M.D.
Walt, I also was unsuccsessful to photograph Neowise here in south Florida. The light contamination is just overwhelming, plus most of the nights, the ski was cloudy. Your image makes up for my frustration. I now can enjoy its view on a pristine foreground. Well done. &nbsp Posted: 09/03/2020 18:38:51
---
---
---
Please log in to post a comment