Mary Frost
---
September 2020 - Banded Tube Anemone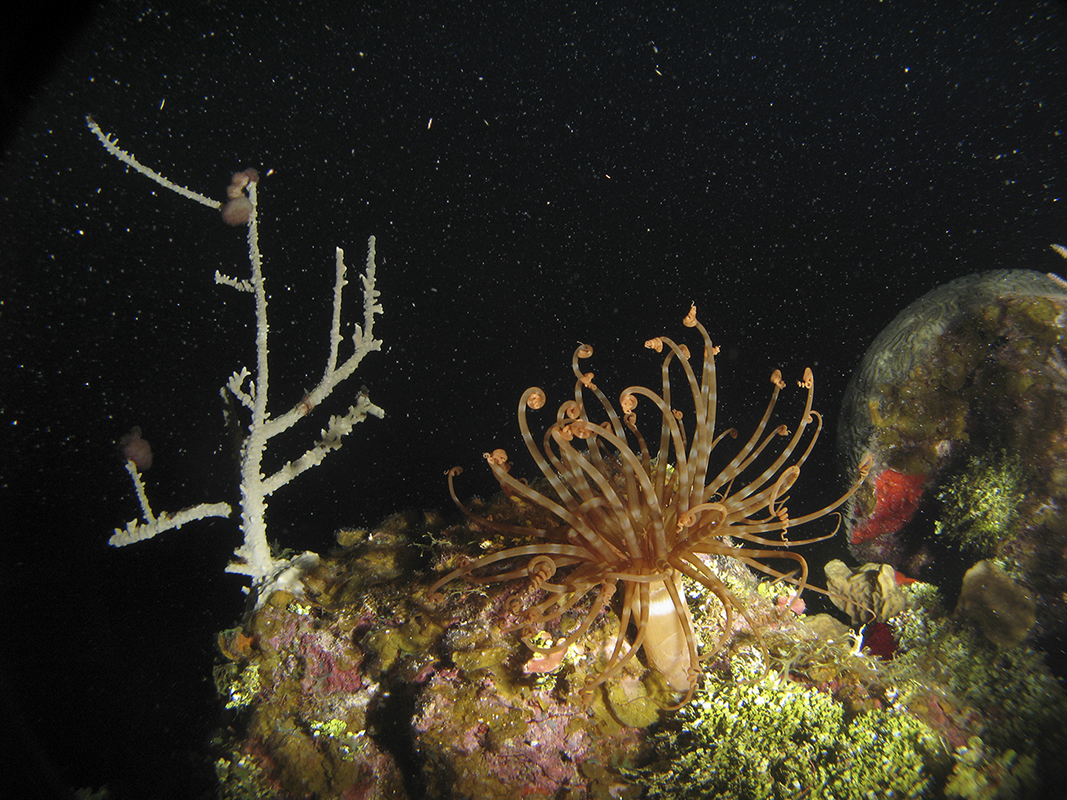 Original
About the Image(s)
My image was taken in 2010 at night aboard the Cayman Aggressor, a live aboard dive boat. It is a banded tube anemone. Like many underwater invertebrates, this animal hides and sleeps in the day and is active at night.

One of my favorite spots for underwater photography is in the Little Cayman Marine Park. It is still a beautiful protected reef.

I was using a Canon G Series Camera in an Ikelite housing with Ikelite digital substrobes. F-stop 6.3 1/100 sec. ISO at 100. The metadata indicates that I was 1.3 meters away from the subject.

Because of all the problems involved in the underwater environment, it is good to have the potential for digital post processing.

---
5 comments posted
---
---
---
Bruce Benson
Hi Mary, I envy you being able to photograph the beautiful subjects found in the water. I can not imagine how difficult it must be to get good images. Your image has beautiful color and is nice and sharp. With all of the tentacles leading in different directions, my eye is having a hard time finding a place to focus on but I guess that is also one of the things I like about it. Bruce &nbsp Posted: 09/02/2020 22:17:09
---
---
---
Walt Brunner
Mary, excellent capture. I have not done any under water photography, but would like to try sometime. Your PP really made the anemone pop with good detail and color. The cropping added to image by bringing the anemone front and center. Well done! &nbsp Posted: 09/03/2020 16:58:08
---
---
---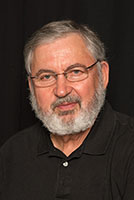 Isaac Vaisman M.D.
Mary, indeed you have been privileged to be able to learn and practice underwater photography. I once assisted to one "dry demo" of all the equipment used for dressing, breathing and of course photograph with the camera inside a clear housing and the arms with the flashes, quite an ordeal. The anemone is just impressive. Your crop and PP made it to stand out. I personally think that perhaps a little less saturation would be more appealing. Overall, an outstanding shot. &nbsp Posted: 09/03/2020 18:33:24
---
---
---
Marie Costanza
Mary, Your underwater photography is awesome! The clarity and vibrancy is impressive. When I look at the original, I feel as if I am on a very gorgeous distant planet. Well done! &nbsp Posted: 09/03/2020 19:01:49
Mary Frost
Thanks for your appreciation. Being a part of the underwater world has given me a feeling of participation in the exploration of space...the underwater space. &nbsp Posted: 09/04/2020 12:37:57
---
---
---
Please log in to post a comment