Randy Dykstra
---
August 2020 - Bear 399 and Cubs
About the Image(s)
This is the famous bear 399 with her 4 cubs, born this year in the Grand Tetons area. She is 24 years old which is getting up there for grizzly bears. This was taken in May right after the National Parks reopened. D850 with 500mm PF lens.
---
9 comments posted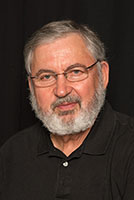 Isaac Vaisman M.D.
Randy, great capture. Very nice composition, and three of the five bears are looking at you. You were able to separate the bush in the foreground from obstructing the cubs. You used a 45.7 Megapixels camera with a 500 mm lens, but you must have been very far from them since the crop is revealing a lot of granulation (which was expected in film photography). Please send me the original out of the camera without adjustments for reference. &nbsp Posted: 08/02/2020 08:12:40
---
Mary Frost
Ou have won my heart with those young cubs. I bet the Mom is very possessive. Hopefully, you were a safe distance away. &nbsp Posted: 08/02/2020 16:58:50
---
Marie Costanza
Randy, I love the story that is told in this image as Mama Bear protectively scans the area. I love the first cub who looks like he might be the precocious one as he stands up while his siblings wait for a signal from Mama. &nbsp Posted: 08/03/2020 10:47:40
Randy Dykstra
The trick was trying to get a photo with all of them somewhat looking towards the camera. I probably have close to a thousand shots of these 5 in various "poses" I came across them 3 different times during my time in the Tetons. &nbsp Posted: 08/03/2020 17:57:26
Marie Costanza
Wow! Remarkable! &nbsp Posted: 08/04/2020 17:40:41
---
Walt Brunner
Randy, welcome to the group! I don't have as much patience as you do when it comes to animal shots, so great job getting three of them looking at you. I ran this thru Topaz Denoise to clear up some of the graininess. As you didn't upload the raw file I can't comment on the PP. The Tetons are on my list for sure! &nbsp
Posted: 08/05/2020 11:24:01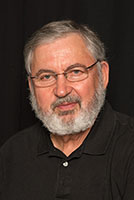 Isaac Vaisman M.D.
Walt, marked improvement in the detail removing the graininess. &nbsp Posted: 08/05/2020 13:08:47
Randy Dykstra
Thanks for the suggestion... This image was only for the web and I got it out fast... So I really didn't try to make it perfect. But good to know Denoise works. Did you use a particular preset? or any reduction slider values you'd like to share? &nbsp Posted: 08/05/2020 19:29:15
---
Bruce Benson
Randay, great find with all five bears looking at you. I grew up near West Yellowstone and just got home from the park. I was only there during the middle of the day so animals were not out. I also drove onto Jackson but hot weather was not ideal for wildlife so went back to my family in Idaho Falls. I hope to go back in October. Park was jam packed with people. I cropped your image to eliminate the distracting sagebrush. Bruce &nbsp
Posted: 08/12/2020 12:04:05
---
Please log in to post a comment