Marie Costanza
---
August 2020 - Pole Dancer
Original
About the Image(s)
I took this image from my kitchen door in mid May during a spring rain. I was intrigued with the way this male Baltimore Oriole was so excited about his meal that he continuously danced around on the pole.

I used a Nikon 5500 with a Tamron 150-600 mm lens with the following settings: ISO=250, 550 mm, F6.3, 1/200. Using Lightroom I cropped it, edited the white balance and edited the tone (brought up the exposure a bit, increased the contrast, decreased the highlights and increased the shadows). I also cloned out a few faint raindrops. I used Color Efex Pro to bring out the details and to brighten the center a bit.
---
9 comments posted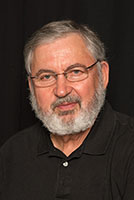 Isaac Vaisman M.D.
Marie, indeed the Baltimore Oriole is having a feast. He is still drooling the fruit juices (bluberries ??). You used a crop sensor camera (1.5 x factor) and the lens at 550 mm which in fact represents 825 mm. Were you hand holding ?? or on a tripod. Your shutter speed was only 1/200 second. It is always recommended to set your shutter speed to the inverse of the length of the lens max (600 x 1.5= 900) so it should have been at 1/1000 sec. I am surprised that the details on the feathers are still present, however a little soft. The Oriol is the National Bird of Venezuela (where I am originally from) and it is called Turpial. I would reduce the saturation a little bit. The background is perfect. &nbsp Posted: 08/02/2020 08:21:25
---
Marie Costanza
Thanks, Isaac. Yes, it was on a tripod. I did not know the Oriole is your native country's national bird; it is such a pretty bird! I will play around with it more to decrease the saturation. I appreciate your tips. &nbsp Posted: 08/02/2020 14:19:53
---
Mary Frost
Marie, Is the bird feeder going through the fruit? Or is that an optical illusion? I haven't put my energy into bird photography so I am always amazed by the detail you have captured. Great shot! &nbsp Posted: 08/02/2020 17:02:36
---
Marie Costanza
Mary, Thank you for your kind comments. Yes, the bird feeder is specifically for orioles. It has a pole that goes through the orange, little sections for the grape jelly (which they LOVE), and the bottom comes off so that you can fill it with nectar that they drink out of little holes. If you do end up deciding to photograph birds, you might get addicted! It's really interesting to watch their behavior. &nbsp Posted: 08/03/2020 10:36:35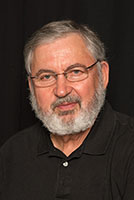 Isaac Vaisman M.D.
"little sections for the grape jelly (which they LOVE)" that explains the redish/purplish drooling..... &nbsp Posted: 08/03/2020 11:25:57
---
Randy Dykstra
Well, I've just moved to a new house and the first thing I assembled was 2 bird feeder stands. I used to have year round hummingbirds in California, but now in Central Texas, I'm looking to bring in more of the songbirds etc. Birds are not my primary attention but its nice to have subjects in your backyard. I love the oriole. The colors really work. The analogous colors of fruit, nectar, and feeder and feathers work well with the complementary background. &nbsp Posted: 08/03/2020 18:20:16
Marie Costanza
Thank you, Randy. I look forward to seeing some of the bird images you capture in your yard. &nbsp Posted: 08/04/2020 17:42:14
---
Walt Brunner
Marie, I really like this shot. I have not had much luck shooting birds as I do not have a long telephoto lens. Your cropping brought out the detail and the back ground is perfect. I too am amazed you were able to get such a clear shot with those camera settings, but if it works, use it! Well done. &nbsp Posted: 08/05/2020 11:05:16
---
Marie Costanza
Walt, Thank you. I have enjoyed the wide variety of backyard birds this year. The long lens has been quite fun to use for the birds. &nbsp Posted: 08/07/2020 15:01:25
---
Please log in to post a comment