Abhijeet Banerjee, PPSA
---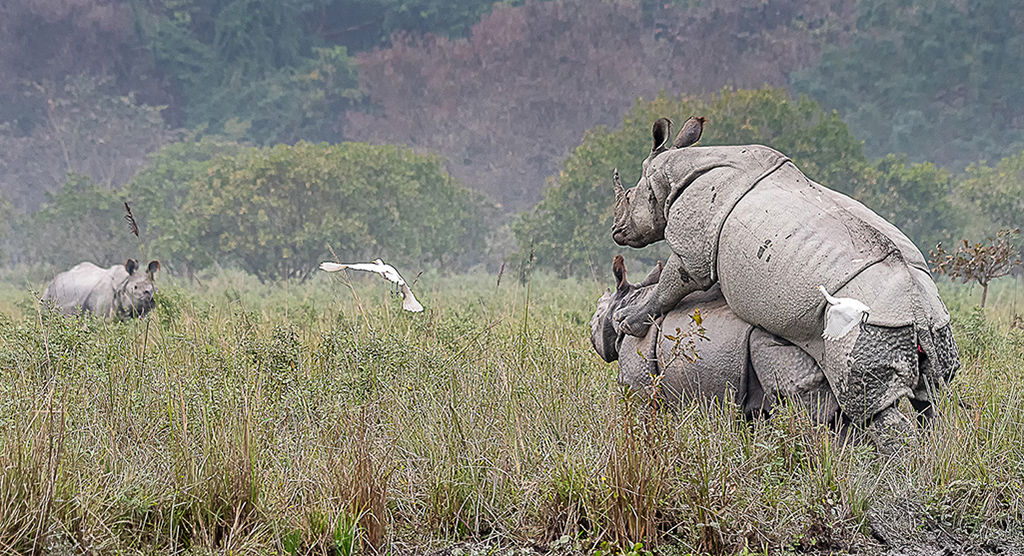 June 2020 - Rival in Sight
Original
About the Image(s)
This image is one from the Rhino mating encounter I had in the month of December 2019 at Pobitora Wildlife Sanctuary here in India. The pair was approached by another male and this is followed by a fight between the two rivals. Alas, we were not able to capture the encounter as we were too close to the scene and we need to run off seeing the danger.I have kept this image only for the story it depicts. This is a rare moment.

Taken this using a Nikon D750 with a Tamron SP 150-600mm G2 lens. Settings were f/6.3, 1/2000sec, ISO-1600, FL-220mm, Handheld. Processing is done in LR classic-cc with some cropping, exposure correction and sharpening.



Original is also attached for your reference.
---
This round's discussion is now closed!
5 comments posted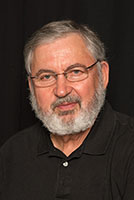 Isaac Vaisman M.D.
Abhijeet, I hope that the situation back home is getting better. Again, this unique image of the matting Rhino's stands out, and this time; Mr Rhino may have a problem, and so could have had you, being so close to the action given by your original image. It is sharp, perhaps the colors could be improved using the dehaze filter in LightRoom or Adobe Camera Raw filter in Photoshop. The white egret is flying away since he or she is sensing trouble. It would be interesting if you could tell us the whole story as how this event finished writing in the bulletin board on the heading. (http://psadigital.org/group72/bb.php) &nbsp Posted: 06/10/2020 09:18:40
---
Bruce Benson
Abhijeet, not a shot you see every day, You have so much interesting wildlife and you do a nice job of capturing it. Bruce &nbsp Posted: 06/15/2020 20:44:09
---
Walt Brunner
Abhijeet, another rare sighting! Your pp is well done, however I probably would have removed the white bird as I find it distracting. Also not sure, but it looks like the grass in the foreground is a bit crispy? It could be from applying sharpening to the whole image. Your wildlife photos are improving, keep up the good work. &nbsp Posted: 06/20/2020 11:57:36
---
Marie Costanza
Abhijeet, Wow! What a story your image and you have to tell! I enjoy the fascinating wildlife images that you have been sharing. I'm wondering if perhaps you might remove the tall piece of grass above the rival's head, which is distracting to me. &nbsp Posted: 06/20/2020 13:07:13
---
Adrian Binney
What an experience seeing this which is made by the third rhino looking directly at the pair. Well captured! I like your crop and development. Yes, it's a pity the white egret on the right decided to fly off just at that moment, but this to me doesn't ruin the story you have captured. Well done! &nbsp Posted: 06/25/2020 11:54:23
---