Adrian Binney, LRPS
---
June 2020 - Red Squirrel enjoying last rays of sun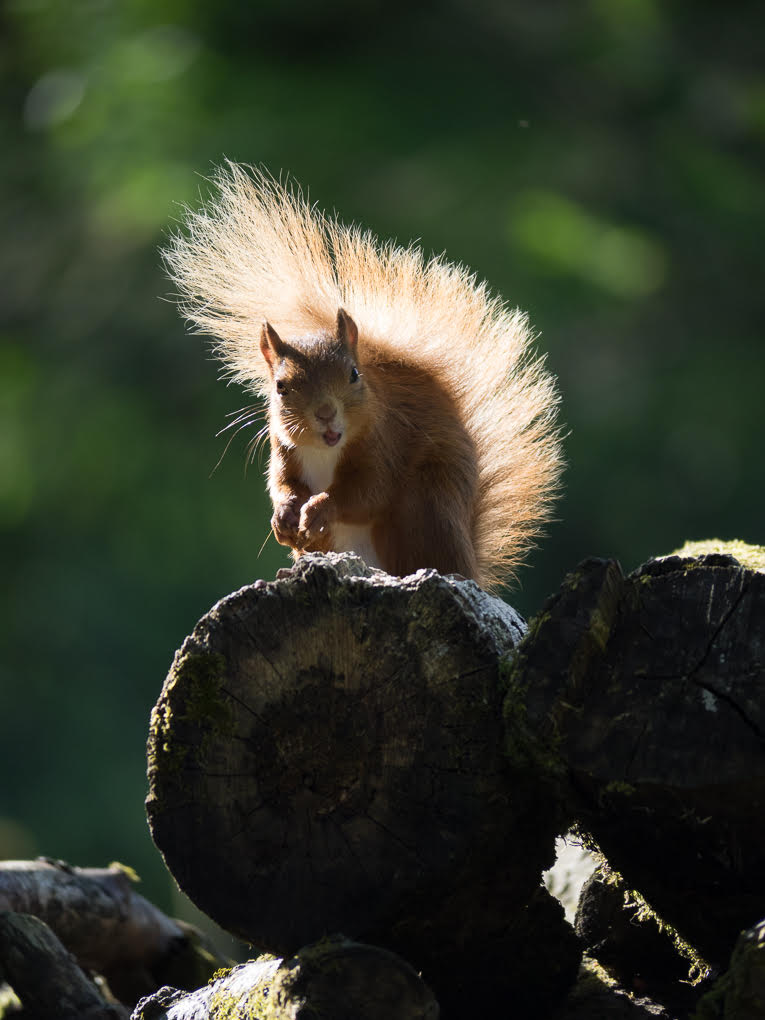 Original
About the Image(s)
This was taken in 2015 whilst on a nature workshop in Scotland - a week on a big old estate, not moving the car at all - fun! There were a number of squirrels about, helped by us bating them with peanuts! But I was keen to get a backlit one and a was pleased with this.

Olympus gear at 300mm (so 600mm FF) ISO 500, 1/500 f5.6. I got used to their habit of looking up for a second, before reaching down for the next nut and that's when I shot this.

After cropping and making square, it needed quite a lot of localised work to bring out this effect.
---
This round's discussion is now closed!
6 comments posted
Angela Bonner

(Group 81)
Great shot and post processing excellent bring out all the detail and look at that tail!!! &nbsp Posted: 06/04/2020 16:27:31
---
Mary Frost
It really pays to know how to use your software! That combined with the crop, makes this a stunning image. It often takes patience to get a shot like this. Beautiful! &nbsp Posted: 06/04/2020 19:13:30
---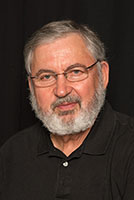 Isaac Vaisman M.D.
Adrian, the most important factor for wildlife photography (in addition to the right guns) is anticipation, to know the species behavior, and here it paid off. The backlit tail with the perfect detail (no pun intended) makes the image. It is sharp. The crop created a very good composition. Perfect non distracting background. &nbsp Posted: 06/10/2020 10:49:29
---
Bruce Benson
Adrian, in addition to what the others have mentioned, you go the squirrel looking at you creating a connection between you and the squirrel. Well done. &nbsp Posted: 06/15/2020 20:56:25
---
Walt Brunner
Adrian, the tail lighting really makes this shot shine! Catching the squirrel looking at you adds to the interest. The crop and pp were well done to bring out the best of this image. Excellent! &nbsp Posted: 06/20/2020 12:12:07
---
Marie Costanza
Adrian, You really captured a fabulous expression on the squirrel's face. The backlighting and your pp truly enhanced your lovely image. &nbsp Posted: 06/20/2020 13:09:47
---