Marie Costanza
---
June 2020 - Sun rays Over the Dolomites
Original
About the Image(s)
This image was taken in the same area as my May image, except this one was shot at 5:30 pm rather than in the morning. I discovered that the weather in the Dolomites changes rapidly throughout the day and on this particular day, I was captivated by the sun rays as they peeked through the clouds.

I used a Nikon D5500; a Tamron 16-300 lens with the following settings: ISO=200, 16 mm, F11, 1/100. I used Lightroom for post processing to correct the exposure, shadows, White Balance and vibrancy. I also brightened the right foreground, brought out some details in the mountain and cropped the image.
---
This round's discussion is now closed!
10 comments posted
Mary Frost
The correction of white balance did everything for this sunset image. I also found my eyes reaching the slightly orange cloud across the horizon. Beautiful image. &nbsp Posted: 06/04/2020 19:10:54
Marie Costanza
Thank you, Mary. The scenery that day was breathtaking. &nbsp Posted: 06/20/2020 12:48:54
---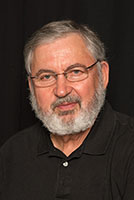 Isaac Vaisman M.D.
Marie, Ecco un'altro esempio di una bellissima foto dei Dolomites. To be in the right place at the right time is all it takes. Your crop and PP made this image into a beautiful panorama with vivid colors. I used Viveza 2 (Nick Collection) with the adjustment points increased the saturation of the sun rays to create more impact.
&nbsp
Posted: 06/10/2020 11:26:50
Marie Costanza
Thank you, Isaac. I love the pop of color you added. &nbsp Posted: 06/20/2020 12:50:47
---
Bruce Benson
Mari, Really nice image especially with the "God rays" Along with Isaac's suggestions I might try a little dehaze filter to bring out the rays. Bruce &nbsp Posted: 06/15/2020 20:52:25
Marie Costanza
Thanks, Bruce. Great suggestion. &nbsp Posted: 06/20/2020 12:51:16
---
Walt Brunner
Marie, the pp on this image is what makes it shine. The sun rays really draw the eye and tie in with the flowers at the bottom. I might have tried to bring out a bit more detail in the mountains, with a little shadow enhancement. Excellent color. Well done! &nbsp Posted: 06/20/2020 12:08:34
Marie Costanza
Thanks for the suggestion, Walt. &nbsp Posted: 06/20/2020 12:51:51
---
Adrian Binney
I thought you processed your image very well Marie! It's only some of the experts here who are so good with software who are able to take an already excellent image, just that bit further! I wouldn't have thought for example that Dehaze filter would help re rays!
Excellent image a Marie! &nbsp Posted: 06/25/2020 13:39:47
Marie Costanza
Thank you so much Adrian! I learn so much from everyone in this group! &nbsp Posted: 06/26/2020 18:12:01
---