Adrian Binney, LRPS
---
May 2020 - Hoodoos of Bryce Canyon
Original
About the Image(s)
This was taken ages ago - November 2008 during a fabulous 14 day trip which also included Zion, Monument Valley, Canyon de Chelly and Antelope Canyon. We were lucky that while we were in Zion, it snowed at the higher elevation of Bryce (although this image doesn't show much snow).

I chose this image to share here as it shows the huge variety of colours and textures of the hoodoos and as such, I thought I might enter it within Nature. It was taken when I had Canon gear and before I advanced to a full frame camera. Gear was 50D and 24-104L & tripod. Settings 65mm 1/4 sec f7.1 ISO 100. We were there as the sun was rising (was VERY cold!) - on this shot I think I wished I included more sky.
PP - Some dehaze to the top 1/4 and adding some punch, but tried to keep it believable.

---
6 comments posted
Bruce Benson
Adrian, Really nice image of Bryce Canyon. You do not see many vertical images from there. I like how it shows how deep it is with all of the details. Your PP is good and the colors are perfect for there. I might suggest cropping the very top of the image a bit, just a thought. I have been fortunate to visit all of the places you mentioned with my brother who has a masters degree in Archaeology worked in Monument Valley for the State of Utah before joining the Air force many years ago. Bruce &nbsp Posted: 05/01/2020 21:52:18
---
Marie Costanza
Adrian, Your trip sounds like it was so much fun! The patterns, shapes and texture you captured in your image are very effective. I hope to travel there when it is safe once again to travel. &nbsp Posted: 05/02/2020 14:48:45
---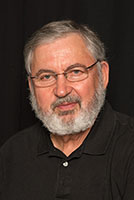 Isaac Vaisman M.D.
Adrian, this is a place I have not visit as yet. It is so impressive all those natural formation created by water and the elements in millions of years. The colors are so intense and the amount of shades is almost limitless. It is very sharp. I also have seen mainly landscape orientation of this magnificent landscape (no pun intended...). I am still debating whether I like the colors in the original image more than in the PP. They look a little oversaturated and bright (washed out), but this could be my monitor. &nbsp Posted: 05/02/2020 16:59:18
---
Mary Frost
I, too, have wonderful memories of canyon country. When we arrived at Bryce, it was later in the day and it is good we went directly to the canyon for sunset. By the next day, it was totally fogged in! Your image gives the Hoodoos great presentation.
&nbsp Posted: 05/02/2020 18:30:48
---
Walt Brunner
Adrian, I remember my time there. It is indeed a magical place. The colors are impressive as are the formations themselves and the trail down into the valley is a great hike. I think the PP you did is a little over saturated and bright as Isaac said. I would back off the level and see if that produces a more natural effect. &nbsp Posted: 05/10/2020 10:36:22
Adrian Binney
Thank you Walt. I have reduced the saturation a tad and yes, the effect is more believable whilst maintaining the variety of colours. &nbsp Posted: 05/23/2020 12:44:53
---
Please log in to post a comment