Marie Costanza
---
March 2020 - Late For an Important Date
Original
About the Image(s)
took this image of a male mallard on February 5th, while several ducks were enjoying Lake Ontario, which is one of the Great Lakes. I enjoy spending time there during the winter to watch the various birds that migrate or simply to view the local birds. I especially liked watching this duck, who was rushing to get somewhere fast!

I used a Nikon D5500; a Tamron 150-600 lens with the following settings: ISO=1000, 380 mm, F6, 1/2000. In post processing, I increased the exposure, shadows and whites, decreased the highlights and blacks and slightly increased the texture, clarity and dehaze.

---
This round's discussion is now closed!
10 comments posted
Mary Frost
Marie, I especially appreciate the texture you brought out in the water behind the duck! It must have been very calm to get such a great reflection. Great image! &nbsp Posted: 03/05/2020 12:52:43
Marie Costanza
Thanks, Mary. It was a lovely winter day, just perfect for bird watching. &nbsp Posted: 03/30/2020 13:12:12
---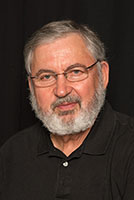 Isaac Vaisman M.D.
Marie, nice image, very sharp, beautiful colors and the turbulence in the water adds interest to the image. I recently listened to a group of international judges about nature/bird photography, and this one would not be counted for the competition. First of all the duck is navigating away from you (you can not see the eye), and there is no action going on, and finally; it was shot from a high vantage point. The best images are shot at eye level (if possible). &nbsp Posted: 03/05/2020 13:48:03
Marie Costanza
Isaac, I appreciate your feedback. Thank you for the information about why this image would not be accepted into a competition. &nbsp Posted: 03/30/2020 13:13:20
---
Adrian Binney
You did well Marie in your development as has been said, there is interest in the water and I like the feather texture you've brought out. Very interesting what Isaac says and am sure he is right. No harm Marie practicing development techniques at all! &nbsp Posted: 03/16/2020 14:21:47
Marie Costanza
Thank you Adrian. &nbsp Posted: 03/30/2020 13:13:52
---
Walt Brunner
Marie, as Isaac said, the composition is the only draw back on this shot. I also like the turbulence behind the duck, as it gives a sense of speed. Animal shots need to have the eye in sharp focus. &nbsp Posted: 03/30/2020 11:59:32
Marie Costanza
Thank you, Walt. &nbsp Posted: 03/30/2020 13:14:29
---
Bruce Benson
Marie, I agree with the others regarding the composition. A mallard is a very common bird and needs to be doing something interesting to make it stand out. You have good light and exposure there is not anything to make me look at a mallard and say wow. Perhaps if it were taking off, preening, or bathing it would help get attention. Bruce &nbsp Posted: 03/30/2020 15:30:42
Marie Costanza
Thank you, Bruce. &nbsp Posted: 03/30/2020 15:56:04
---