Abhijeet Banerjee, PPSA
---
January 2020 - Rhino Story
Original
About the Image(s)
This is an epic and rare image of a Rhino pair in Mating. Taken last month at Pobitora Wildlife Sanctuary, some 30 odd kilometres from the place I stay here in India. While entering the wildlife park early morning, our guard got the message that Rhino mating is in progress. We immediately rushed to the site and able to reach within 50 meters of the pair. Our Guard was cooperative enough to let us get down from the jeep. Though it was highly risky and dangerous, we managed to spend some 45 minutes capturing the pair. We need to rush back as another male Rhino reached the spot and there was a big fight amongst the two males. Now, that was a different story which I will share with you all later.

Taken this using a Nikon D750 with a Tamron SP 150-600mm G2 lens. Settings were, f/6.3, 1/2000sec, ISO:1600, FL:220mm. As it was early foggy morning and inconsistent light, I have kept the ISO a bit high.
---
This round's discussion is now closed!
14 comments posted
Marie Costanza
What an incredible catch... not only mating rhinos but you even caught the birds taking a rest! I'm glad that you remained safe even after the male fight ensued; that must be quite a story! I like your cropping and the colors that were brought out a bit. I'm wondering if it might be helpful to erase the grass coming out of the lower rhino's head. &nbsp Posted: 01/09/2020 17:40:37
Abhijeet Banerjee
Decided to enter this in Nature section. As a result, not able to remove any element. &nbsp Posted: 01/19/2020 07:26:04
---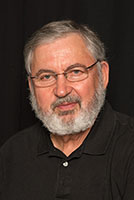 Isaac Vaisman M.D.
Abhijeet, peak of action of a very unusual occurrence, augmented by the presence of the three cattle egrets. Good cropping and composition, it is sharp and the colors are well balanced. Obviously, you were very close to the animals since your lens was @ 220 mm. Nice soft background. Probably once in a life time opportunity. &nbsp Posted: 01/13/2020 09:37:42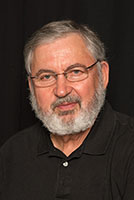 Isaac Vaisman M.D.
Abhijeet Banerjee
Yes, it is. Taken some more images from different angles and perspective. Will share in coming rounds. &nbsp Posted: 01/19/2020 07:27:20
---
Bruce Benson
Abhigeet, Not your every day photo, I agree this must be a once in a lifetime opportunity. I agree that removing the grass would improve the image, I might also crop off a bit from the right side and bottom of the image, since they do not add much to it. Bruce &nbsp Posted: 01/14/2020 17:27:44
Abhijeet Banerjee
As I have decided to enter this in Nature section, cannot do any element removal like grass.. &nbsp Posted: 01/19/2020 07:28:36
---
Walt Brunner
Abhijeet, most photographers run around taking the same photo trying to somehow be different than the last guy. You were blessed with a wonderful opportunity for this once in a lifetime shot. If you were not entering in a competition, I would do a little more clean up of the distracting grass. Color and sharpness are spot on. Well done. &nbsp Posted: 01/20/2020 17:07:55
---
Adrian Binney
Fabulous capture Abhijeet! Amazing that you were so close. I recommend others here look at your B&B one in Group 64!

Here you state you got a FIAP Gold Award for another shot in this session - Are you able please to share this here?

I read your image as the egrets being spooked by the action going on and thus flying off - love that story line!

I'm not so sure about cropping any more out - I feel the foreground adds distance between you, the viewer and the action, thus adding to the nature story. As to the grass, obviously for Nature classes, you must not remove anything. If you enter this version into General Class, you could consider doing this, but I'm not convinced the image would be materially better.

Very much looking forward to seeing other Nature images from this sequence here! &nbsp Posted: 01/25/2020 10:59:28
---
Abhijeet Banerjee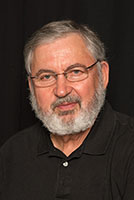 Isaac Vaisman M.D.
Abhijeet, this one is a master piece. Gold well deserved. Congratulations !!!! &nbsp Posted: 01/26/2020 18:57:48
---
Adrian Binney
Fabulous image Abhileet - Congratulations! &nbsp Posted: 01/26/2020 09:08:24
---
Mary Frost
I'm glad I didn't miss this offering! Wow! I would certainly keep the egrets, they add much to the image.

I also appreciate the enhancement of the color in the background. I think it adds depth.

I can't wait to see other images from that day!
&nbsp Posted: 01/26/2020 15:56:36
---
Mary Frost
I am also wondering if there was sound that you could hear during the mating?
&nbsp Posted: 01/26/2020 15:57:31
---