Adrian Binney, LRPS
---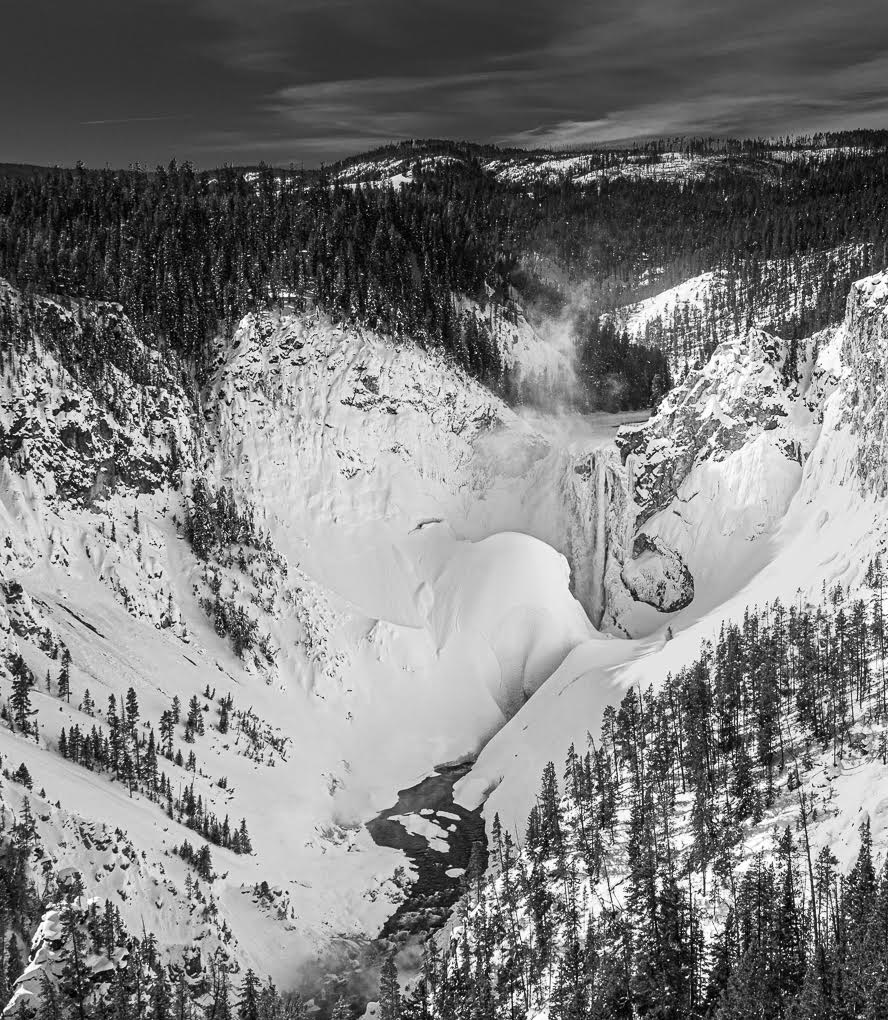 January 2020 - Frozen Grand Canyon of Yellowstone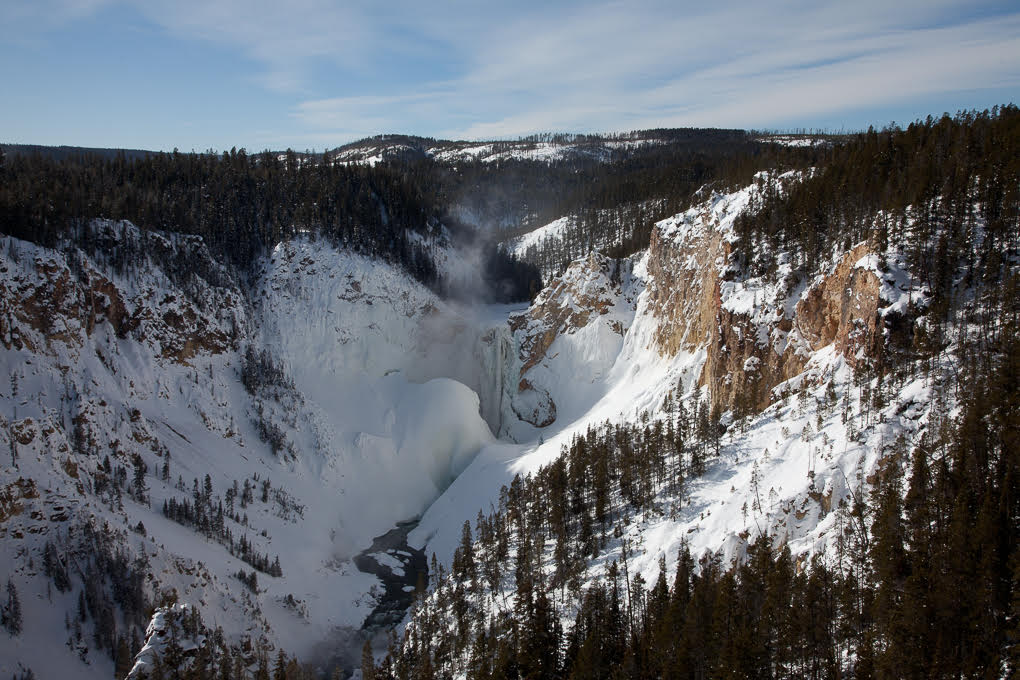 Original
About the Image(s)
Another Yellowstone image from 2012, this time a view of the frozen river/waterfall in the Canyon. I chose here a wide view showing the environment and have (again) converted in to B&W. Settings were 1/160 f14 ISO100 on a tripod using a Canon 5D and the 24-105 lens zoomed to 35mm.

I have tried to darken the sky to create some moodiness, trying to face the eye to the fall and the huge frozen spray - and have lightened that area somewhat.
---
This round's discussion is now closed!
6 comments posted
---
---
---
Marie Costanza
I like the S curve that leads the viewer to the top of the image. The curve and the contrast allows the eyes to rotate nicely around the image. What a beautiful sight! I hope to get to Yellowstone in the future. It looks amazing. &nbsp Posted: 01/09/2020 18:51:49
---
---
---
Bruce Benson
Adrian, Nice job of lightening the darker side of the image. The winter scene is quite different than the unfrozen versions. I like the color version better. I am planning to go to Yellowstone in the next few weeks, but will only be between Mammoth and Cook city. Bruce &nbsp Posted: 01/14/2020 18:45:39
---
---
---
Walt Brunner
Adrian, I have been there, but not in the winter. Image is sharp and the black and white conversion well done. Not sure how you tried to darken the sky, but there is some chromatic aberration right at where the sky meets the ground. It is a difficult thing to avoid. Luckily, it does not detract from the over all shot. If you use Luminar 4, they have a new sky replacement tool that is fantastic. I like the mist coming out of the snow from the falls. &nbsp Posted: 01/20/2020 18:25:17
---
---
---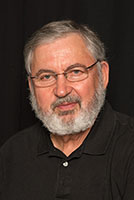 Isaac Vaisman M.D.
Adrian, perfect B&W rendition of the color version. Very sharp, the snow is really white and not overexposed. Very impressive landscape image specially for the partially frozen waterfall. The mist really complements the image. &nbsp Posted: 01/25/2020 18:50:48
---
---
---
The mono conversion has more drama and depth. Very well exposed with perfect tones. The S curve is leading our view from the bottom to the top. Some good details on the top of the snow wall. &nbsp Posted: 01/26/2020 09:42:45
---
---
---
Mary Frost
I think I prefer the landscape shape of the original image. The blue sky enhances the rocks and water.

I, too, have been there in winter. It's an exciting time to be in Yellowstone (providing you have warm clothing!). &nbsp Posted: 01/26/2020 17:07:07
---
---
---