Isaac Vaisman M.D., FACRO
---
January 2020 - White Egret Displaying
Original
About the Image(s)
White Egret Displaying was created a few years ago at Gatorland in Orlando that has a very big rockery. You can almost touch the nesting birds all used to humans. I used my Nikon D4 with the prime Nikkor 600 mm f/4 on a tripod with a gimbal head, and with these settings: ISO 250, f/8 and 1/1500 sec. The bird was busy preening.
The original image was flipped horizontally and the rotated counterclockwise to get the current orientation. It was adjusted for color, a little clarity and cropped.

---
This round's discussion is now closed!
7 comments posted
Marie Costanza
What a great idea to flip the image and rotate it! The crisp feathers and its bright staring eye add to the effectiveness of this fabulous image. This image captures the egret's beauty and nuances very well. &nbsp Posted: 01/09/2020 17:31:59
---
Bruce Benson
Isaac, Good idea to flip this one. I like the detail that the closer crop shows. Not sure if you could dodge the dark area on the head which is blocked out. Bruce &nbsp Posted: 01/14/2020 17:52:15
---
Walt Brunner
Isaac,I agree that the cropping and the flip make the shot. It is sharp, the color is spot on. Excellent use of post processing and thinking outside the box on this one. Well done. &nbsp Posted: 01/20/2020 17:29:37
---
Adrian Binney
Wow, what a great end result Isaac. I wonder how many others would have come up with that idea! A high-impact result. Cant offer any ways to improve it - it works so well with such a limited colour pallet! Well done - I really enjoyed viewing it and will think of copying the idea sometime! &nbsp Posted: 01/25/2020 11:35:14
---
Abhijeet Banerjee
Good perspective and the crop. Good overall details on the bird with good color processing. Feathers forming good textured background. I liked the image. &nbsp Posted: 01/26/2020 08:45:25
---
Mary Frost
I love your choice of crop! It also has meaning that we can see the original capture, which is beautiful too. Both presentations have a mood of "dancing".

The care you took with the exposure has really paid off!
&nbsp Posted: 01/26/2020 16:09:16
---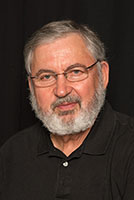 Isaac Vaisman M.D.
Thanks to all of you for your comments. &nbsp Posted: 01/26/2020 18:55:47
---