Isaac Vaisman M.D., FACRO
---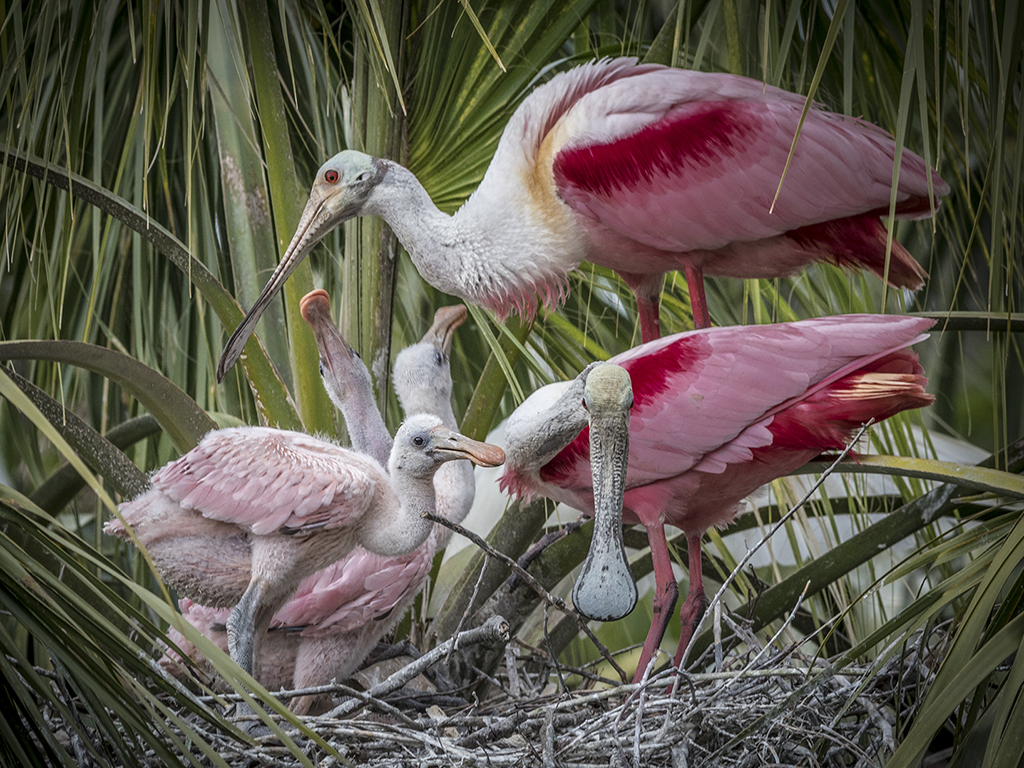 November 2019 - Family Portrait
Original
About the Image(s)
Family Portrait was created last year in March at the Alligator Farm in St Augustin-Florida using a Nikon D500 with the Nikkor 300 mm f/2.8 and the 1.4 x Teleconverter for 420 mm (630 mm equivalent in full frame 35 mm) and with these settings: ISO 400, f/10, 1/400 sec and -2 1/3 EC, hand held. It was in the afternoon, and during feeding time. We were lucky to have mom and pap at the nest feeding the three Rosetta spoonbill chicks. This was the only angle without interference in the image. The nest is at the top of a palm tree. The image was cropped and slightly adjusted for clarity, and a subtle vignette was added.
---
This round's discussion is now closed!
8 comments posted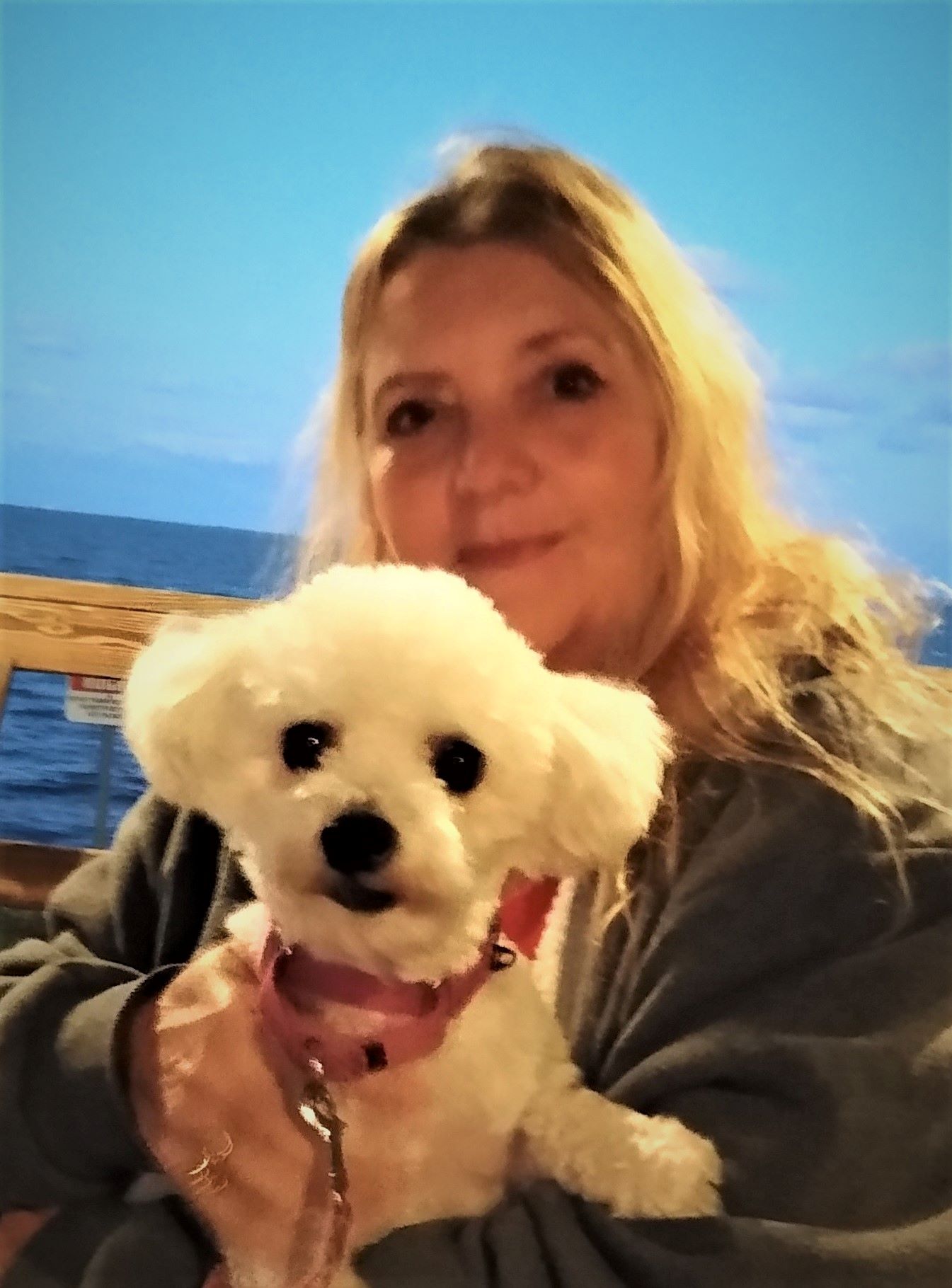 Donna Paul

(Groups 24 & 61)
Beautiful! &nbsp Posted: 11/10/2019 21:29:36
---
Mary Frost
Isaac, were you at the top of a tree to take this shot? It is so intimate. I especially like the detail in the nest greens. It is a nice contrast to the softness of the little chicks.

I am always impressed with the work of "birders".

&nbsp Posted: 11/11/2019 18:55:31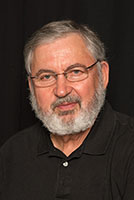 Isaac Vaisman M.D.
No Mary, I was on ground floor but far in a good vantage point to see the whole nest and had a long lens. &nbsp Posted: 11/11/2019 19:46:07
---
Walt Brunner
Issac, I too am impressed with birders as I have very little patience to wait for the right moment as you did with this shot. For being hand held, this is sharp and in focus. The colors are bright and the background is a great contrast to the family of spoon bills. I like the mom (dad?) looking right at the camera. Nicely done. &nbsp Posted: 11/12/2019 11:56:44
---
Bruce Benson
Isaac, I can attest that this is not an easy image to get. Although there were quite a few nests, with babies, they all seem to be obstructed. The number of photographers there also made it difficult to get a good spot. I was really surprised to see you there. Bruce &nbsp Posted: 11/12/2019 21:16:43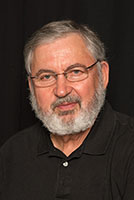 Isaac Vaisman M.D.
Bruce, I created this image in March, way before the birding festival which takes place in April. This was at the end of the day, and very few photographers were around. During the birding festival is a nightmare, to get a good spot you have to be there early and move fast in, before the blob..... It was good to meet you in person. &nbsp Posted: 11/14/2019 16:54:02
---
Marie Costanza
Isaac, When I look at this photo I feel joyful! The strong reds against the complementary greens give it a colorful festive appeal. The feather-like appearance of the palm fronds complements the feathers of the birds. &nbsp Posted: 11/13/2019 19:09:14
---
Adrian Binney
A lovely image Isaac! I love the way the birds are looking in different directions and clear of each other (mostly). This adds a lot of interest in a type of bird with character. With the different shades of pink and so so sharp, this is a fabulous image. Love it! &nbsp Posted: 11/14/2019 12:51:30
---