Mary Frost
---
August 2019 - Romanian Catholic Church
About the Image(s)
I'm attaching a photo of the interior of a Romanian Catholic Church. It was taken with a wide-angle lens (10-24mm) set to 10mm. ISO was set for 8000 so I used Nik Dfine2 to reduce noise. If it is permitted, I've included an image of the exterior of the church. I was amazed by the simplicity of the exterior when compared with the interior.
---
This round's discussion is now closed!
7 comments posted
Bruce Benson
Mary, what a contrast between the interior and exterior . Nik Define really did a nice job on the noise. Did you try the lens distorcion tool in camera raw? Colors are amazing I might try toning down the bright window on the left. Well done, Bruce &nbsp Posted: 08/12/2019 17:50:59
---
Mary Frost
I used luminosity masks to tone down that window but it might have used a bit more. &nbsp Posted: 08/13/2019 05:21:34
---
Walt Brunner
Mary I agree with Bruce. So simple on the outside, with a wow on the inside! The lighting draws my eye to the angels at the top of the frame. A HDR set might have helped with the left window by compositing just the window from an under exposed image. Well done. &nbsp Posted: 08/13/2019 13:31:49
---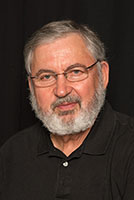 Isaac Vaisman M.D.
Mary, there are no pixels on this window due to overexposure, so it is not possible to tone it down. I cloned the opposite window, flipped it and brought it over. The inside architecture, religious artifacts and the paintings are just incredible. I agree with Walt that perhaps a three (at least) HDR sequence would have helped to improve the windows. &nbsp
Posted: 08/13/2019 16:07:33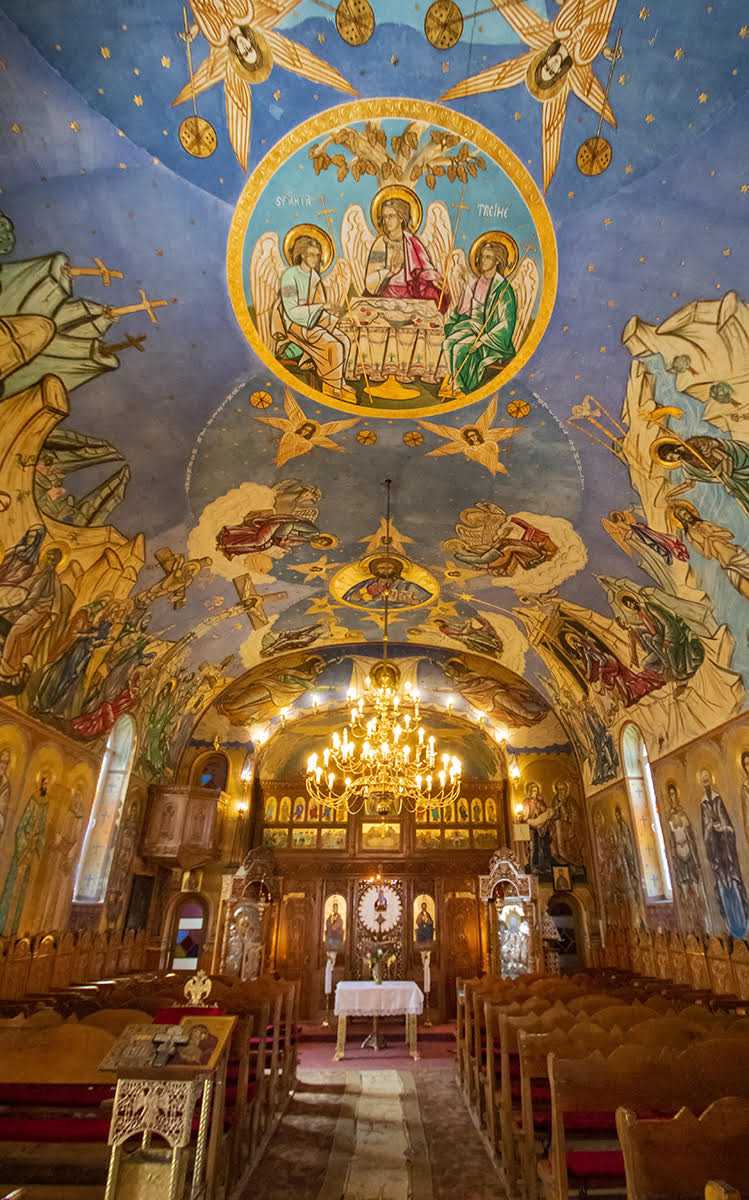 ---
Mary Frost
I had just considered the cloning idea. It is sometimes the only way to correct this problem. &nbsp Posted: 08/14/2019 11:18:50
---
Adrian Binney
Mary, the Romanian churches are amazingly varied - certainly the ones we saw in the Mountain parts we say last January, particularly in Sibiu. Where was this taken? Very colourful and great use of you fully wide lens, showing so much of it. As has been discussed, bright windows are a pain, but your image is still very enjoyable to view, thank you for sharing. &nbsp Posted: 08/24/2019 12:40:00
---
Mary Frost
I believe this wooden church was in the village of Marin in Salaj County. &nbsp Posted: 08/24/2019 13:04:33
---