Isaac Vaisman M.D., FACRO
---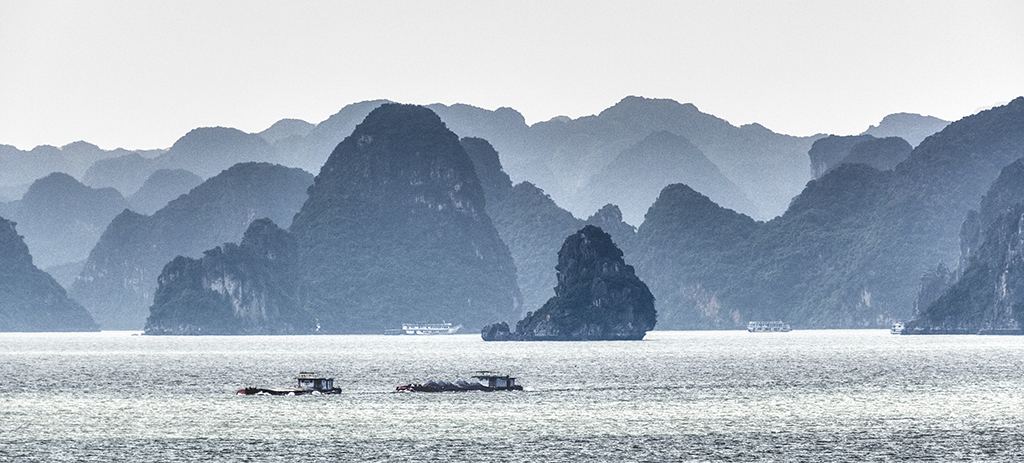 August 2019 - Ha Long Bay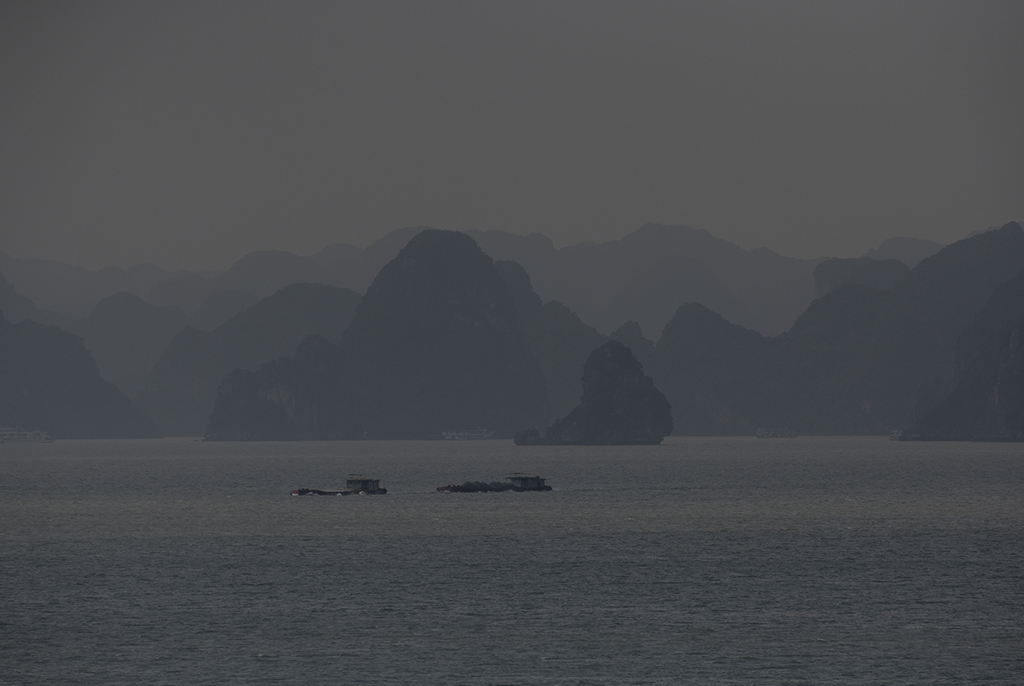 Original
About the Image(s)
Ha Long Bay – Vietnam was created last November 2018 very early in the morning before sunrise, and from the moving cruise ship and from the balcony, on a foggy morning, using a Nikon D850 with the Nikkor lens 70-200 mm f/2.8 and the 2x Teleconverter @ 200 mm (400 mm ) and with these settings: ISO 500, f/8 and with a three exposure HDR being this the middle one at 1/2500 sec and EC of + 1/3. I tried to process all three images in Aurora 2019 but there was to much discrepancy between the shots due to the moving ship at high speed.
The image was PP in lightroom using white balance, clarity, dehaze and was cropped. Interesting the almost monochromatic result due to the light conditions at that time of the early morning.

---
This round's discussion is now closed!
7 comments posted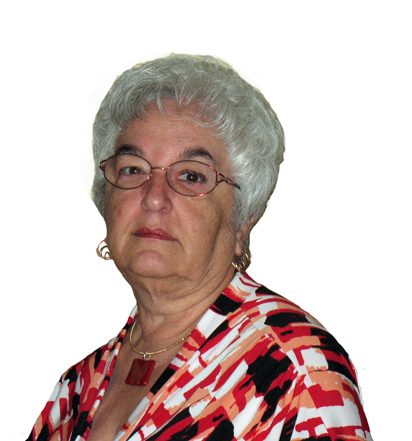 Beverly Caine

(Groups 48 & 80)
Beautiful image! Can I be your travel agent? &nbsp Posted: 08/05/2019 10:28:25
---
Jen Carrick

(Group 47)
Hi Isaac, visiting form Group 47 but I wanted to tell hour how much I like your image. I hope you have it framed on your wall! &nbsp Posted: 08/07/2019 13:45:57
---
Bruce Benson
Isaac, I really like the different layers in this one, the early morning light adds to the mood of the image as well. Well done. Bruce &nbsp Posted: 08/12/2019 17:32:26
---
Walt Brunner
Isaac, I also like this shot very much. It reminds me of the mountains here when there are wildfires and there is a lot of smoke.I wonder if you played with hue and saturation to bring out just a little more color in the background hills? Not sure if that would work against the blue tint or not. Well done. &nbsp Posted: 08/13/2019 13:53:37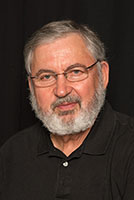 Isaac Vaisman M.D.
Walt, there was no color in the mountains with the available light. I did bring out a slight color at the front of the boats in the foreground but very subtle. The green was impossible. (It was like photographing deep underwater with no added light, everything looks blue and dark) &nbsp Posted: 08/13/2019 15:53:59
---
Mary Frost
It is the layers in the background that makes this image for me. Beautiful!
&nbsp Posted: 08/16/2019 18:42:01
---
Adrian Binney
Everyone who goes to Ha Long Bay loves it (despite the hundreds of other crafts of all sizes), but not many of us come away with such a lovely image Isaac. You have done well to have the cruise boats there, but very subdued and the inclusion of the two fishing/trade craft adds to the picture.

I loved the pre-dawn period above all else of our short cruise - completely magical.

Dehaze slider is very useful under these sort of conditions (a lot in Asia), but I find it challenging gauging the amount as too much is no good! &nbsp Posted: 08/24/2019 12:55:32
---