Gordon Saperia
---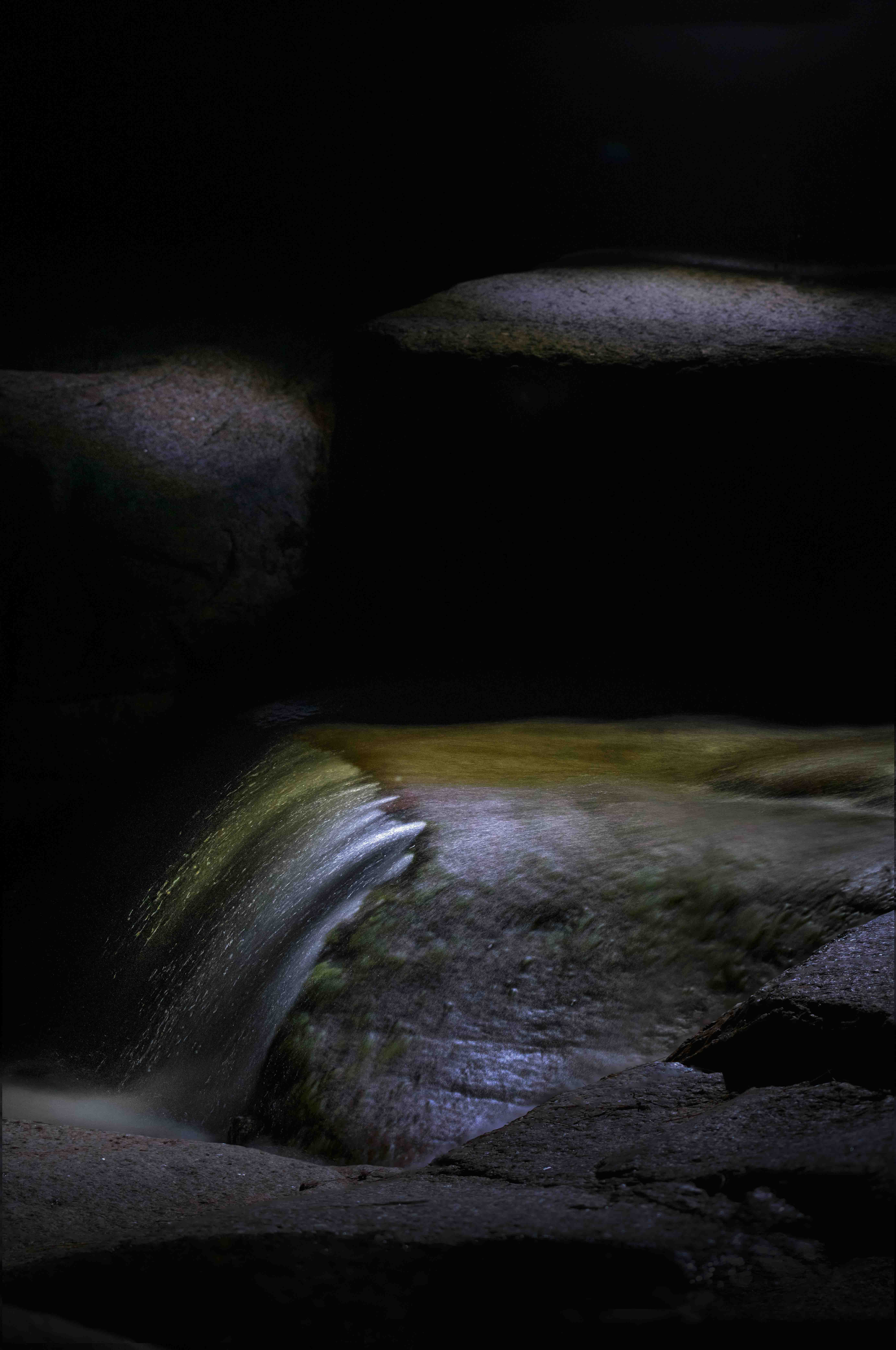 August 2019 - Kancamagus
About the Image(s)
I took this image early this month off the Kancamagus Highway in the White Mts. of New Hampshire. This spot has a large stream running over large boulders in the woods. It was about an hour after sunset.

This is a focus stacked image (about 10) using my Nikon D850 and Helicon Focus. Lighting was natural plus a soft light on a stand just above the upper rocks.

The settings were ISO 1600, 0.4 seconds, f/4 at 86mm (Nikkor 70-200 mm lens).
---
6 comments posted
Mike Patterson
This should hang in a museum! What I especially like about it is the fresh approach you took to the running stream. Unlike the many slow-motion shots of streams taken in full light, you captured this in a very dim light that provides this wonderful abstract and unusual look. This makes me want to stop and take in the scene. I feel it's all about the subtle colors, smooth stones and almost mystical water flow. I also like the two lighted rocks almost floating above the scene, although I imaging some others might suggest you could remove them and still have a powerful image. Great job! &nbsp Posted: 08/09/2019 08:12:02
---
Gordon Saperia
Mike--thanks for the kind words.

Interestingly, I showed this to a talented paint/drawing artist friend of mine and she suggested that I remove the stream and leave only the two floating rocks. Fascinating. &nbsp Posted: 08/09/2019 08:15:27
---
Marla Henry
I love the running stream and the colors. I had the thought of removing the "floating" rocks. Either way, though, nice job! I am going to keep this in mind - photographing a waterfall at night - and see what I can come up with. &nbsp Posted: 08/14/2019 14:14:36
---
Gordon Saperia
Thanks Marla. I think the rocks could be removed and still allow for a nice image. For me, the rocks make the picture more interesting. &nbsp Posted: 08/14/2019 14:17:39
---
John Zhu
You capture the beauty of nature in a abstract way with fancy equipment. Frankly, I am not at the point to fully appreciate it. But I like Mike's interpretations. Great job. &nbsp Posted: 08/14/2019 17:15:29
---
Gordon Saperia
Thanks John. &nbsp Posted: 08/15/2019 05:13:14
---
Please log in to post a comment