Judy Murphy
---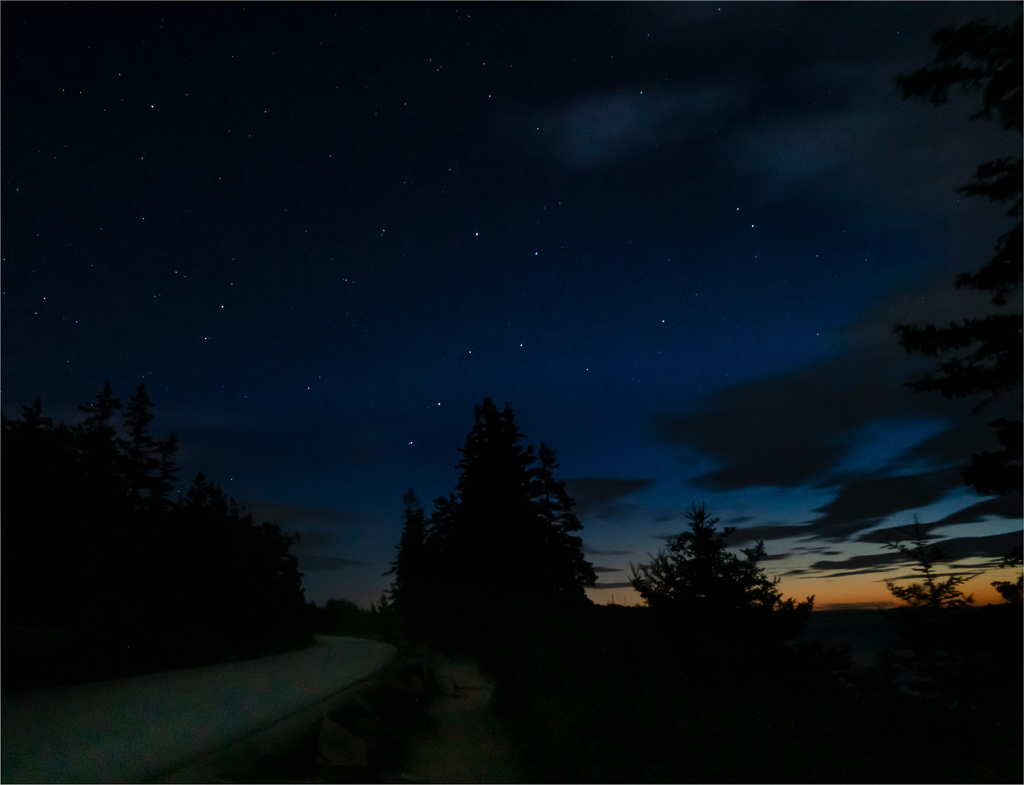 February 2021 - Approaching Dawn in Acadia-2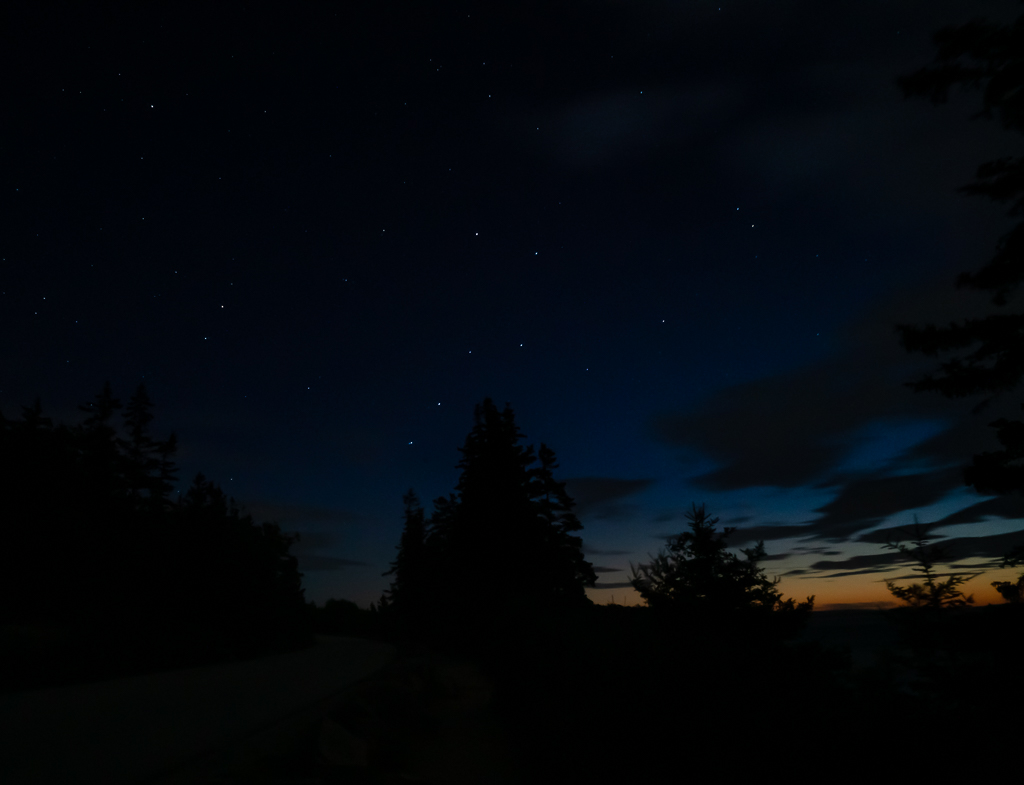 Original
About the Image(s)
This month's image was shot in Acadia National Park at at 4:15 am; an hour before nautical twilight because when the hotel alarm sounds off at 3 am you get up and go shoot. I will now always try to remember to check hotel alarms upon retiring!

Taken with Sony a7rii with 16-35 at 16mm for 30 seconds f/22 ISO 6400. Coulda/shoulda tried some light-painting of foreground interest, but was still asleep. Processed in Lightroom.

Cheers
Judy

---
5 comments posted
---
---
---
Todd Paige
Hi Judy,

I like the composition with the road leading into the image. This really gives the impression that the world in transitioning from night to day. The stars are pinpoint. I am surprised you shot this at f/22 but it worked! You definitely made the best of a rough situation (3am alarm).
Todd &nbsp Posted: 02/18/2021 22:53:40
---
---
---
Judy Murphy
Thanks Todd! No explanations for f/22... &nbsp Posted: 02/19/2021 11:54:44
---
---
---
Lamar Nix
Very nicely captured sky with remarkable crispness! Conifer silhouettes against the brightening horizon convey a sense of being far from the city lights and a road to "nowhere". I would say that your 3am trip was quite worthwhile! &nbsp Posted: 02/23/2021 07:49:13
---
---
---
Kathryn Engle
Beautiful shot! If I was awoken at 3:00 a.m. I would probably be complaining instead of thinking it was a good time to take photos. I agree a bit of lighting just to bring out the road very slightly may work, but then it would have to have been preplanned. &nbsp Posted: 02/23/2021 10:32:05
---
---
---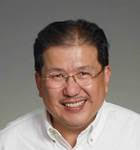 Frans Gunterus
To me, the impact of this image is the stars. You successfully draw your viewers attention by placing bright stars on dark sky. However, as a viewer my eyes demand some more to see. I faced the same situations when editing my Aurora images.
My next target to please my viewer eyes was the tree silhouettes. I know it is impossible to get sharp tree silhouettes at this long exposure. I was looking for ways on how to create edges on my blurry tree silhouettes. I found the easiest and most effective way is as explained in this video
https://www.youtube.com/watch?app=desktop&v=3qtG8DGMBH4
. I did not make it all sharp just partially to make it look natural.
Awesome shot and I love to hear story of your effort to make this image.
&nbsp
Posted: 02/24/2021 20:47:32
---
---
---
Please log in to post a comment