Lamar Nix
---
November 2020 - Spartina at Sunset
About the Image(s)
This summer I have been getting acquainted with my drone/camera - learning what works and does not. This is an image of the marsh grass, or spartina grass as its known, from about 50 feet elevation. Lighting was just before sunset when the light is almost parallel to the water's surface, thus giving good contrast between grass and water. I find that composition is challenging, and am eager to get your views on how best to take on this subject. Shooting conditions: DJI built-in camera, iso100, 1/100 seconds exposure.
---
9 comments posted
---
---
---
Pierre Williot
Interesting perspective that would be very difficult to do without the drone.
It looks like there is motion artefact on the top portion of the image - I would have tendency to remove that portion.
Funny to see the reflection of the cloud on the top left corner but cropping the upper grass would remove this cloud. Is the original large enough that you could rotate the image and remove the motion blur? &nbsp Posted: 11/15/2020 15:18:35
Lamar Nix
Pierre Williot
Maybe as this is at the edge of the image. I am not familiar with this lens and drone. I am still amazed at the type of pictures one could get with these devices. &nbsp Posted: 11/24/2020 11:50:58
---
---
---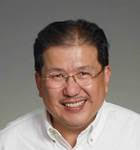 Frans Gunterus
Hi Lamar, I think you have successfully create an impact into this image and make my eyes wondering what's it. The side light is just perfect to me. One thing that I learned from you shooting with drone do not have to be really high. My brain is always imagining aerial landscape when shooting with drone. I agree with Pierre the light reflection on the top left corner and small bush on the top right is a bit distracting. You ight want to remove them. Nice Work Lamar. &nbsp Posted: 11/18/2020 03:43:49
Lamar Nix
Thanks, Frans! For sure, composition with a drone is a challenge.

Kind regards,
Lamar &nbsp Posted: 11/24/2020 19:55:36
---
---
---
Kathryn Engle
Interesting photo and how fun to learn how to photograph from a drone. I like the side light on the grasses. Are you able to change much on the settings on the drone camera? I agree that the small bush on top right is a bit distracting but easily removed. &nbsp Posted: 11/18/2020 13:03:14
Lamar Nix
Kathryn, there are several camera controls, but the challenge to me is that my first priority has been flying the drone. It has happened a couple of times that while messing with the camera, when I looked up, the drone was not in sight! I have a "return to home" function available to me, so it was not a big deal, but was unsettling nonetheless.

The "bush" is another island of grass. Framing the shot consists of changing the angle of tilt, rotating the drone/camera, and raising or lowering the altitude. For me it has taken some getting used to
Thanks for your comments.

Lamar &nbsp Posted: 11/24/2020 19:42:54
---
---
---
Todd Paige
Hi Lamar,
I like the idea of drone based landscape photography. I don't have a drone but it seems interesting. I think some of the most interesting images I've seen tend towards abstraction or "near abstraction". Take a look at Michael Shainblums you-tube channel. He has a video which includes drone images called "Abstract Landscape Photography" from Nov 11, 2020. I also noticed the motion artifact which was a bit distracting. I took the image into PS and tried to transform the image a bit more into abstraction just to see what would happen. I'm looking forward to seeing what you create with the drone.
Todd
&nbsp
Posted: 11/23/2020 17:37:57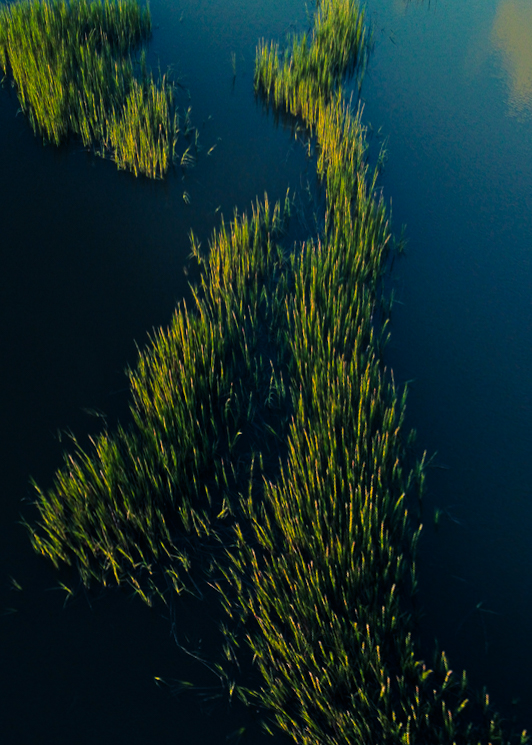 Lamar Nix
A very creative "abstraction"! I will check out Shainblums' works. I am fascinated with the possibilities with the drone but for me it requires a different kind of visualization from on-the-ground photography!

The "blur" you refer to is some sort of visual aberration, but it is not exactly motion blur. You can take a look at the crop in my reply to Pierre and see that the image in that area becomes softer , but upon magnification, without obvious motion artifact.
Thank you for your helpful comments! &nbsp Posted: 11/24/2020 19:53:07
---
---
---
Please log in to post a comment