Pierre Williot
---
November 2020 - Fall Sunrise Lights
About the Image(s)
Title: Fall Sunrise Lights.

Equipment: Panasonic Lumix G-9 camera, Olympus M. Zuiko 40-150 mm f/2.8, Tripod
Setup: ISO 200, 40 mm (Full frame equivalent 80 mm), f/13, Combined brackets at 1/120, 1/60, 1/39 and 1/15th sec.
Lightroom Processing combining the 4 images, light and minor adjustments.

View of a marsh, a forest in fall foliage in the background. Iroquois National Wildlife Refuge, Basom (Western New York), October 24th 2020.
---
This round's discussion is now closed!
10 comments posted
---
---
---
Judy Murphy
Crisp and clear with the kiss of golden light on the clouds, treetops and grasses. I'm drawn to the layering of tones throughout as you travel from foreground to background and wonder if without a foreground object the contrast in the light, color, tone, textures can be increased to create more depth and interest? Lovely color palette and mood. &nbsp Posted: 11/11/2020 10:08:29
Pierre Williot
Thanks. I really love the Morning Twilight and early sunrise... One has to slow down and enjoy the color changes.
I would have like to have a big rock or something else in the foreground but this is a very large meadow. I did not want the forest to be proportionally too small and I essentially divided the picture in 3 thirds (ski, trees and meadow).

&nbsp Posted: 11/12/2020 18:21:16
---
---
---
Lamar Nix
Enchanting light and colors in the line of trees, and under a lively sky! The spacious foreground is one running deer away from a completing this exemplary landscape. &nbsp Posted: 11/16/2020 18:24:43
---
---
---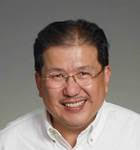 Frans Gunterus
Hi Pierre, I like the color layers and its tonality. I hope you don't mind if I am doing a bit of experiment here to enhance the beauty of the colorful layers. I compressed some areas with Content Aware Scale in PS then crop it in portrait. I am also expecting some feedback and discussion from the group. Thanks Pierre. &nbsp
Posted: 11/18/2020 04:20:05
---
---
---
Kathryn Engle
I love the colors and the layers of this shot. Just beautiful. I also like Frans' vertical version of the shot. It seems to bring out the layering more as it goes from bottom to top. Such a gorgeous area to visit in the fall. &nbsp Posted: 11/18/2020 13:08:15
---
---
---
Todd Paige
Hi Pierre,
I really like the layer effect you have created. To me, I think the tree line Is the focal point of the image and would consider opening up the shadows and pulling out as much detail in the trees as you can.
Also, these layers of color present an interesting opportunity to consider the color harmonies between layers. This is something I have been trying to learn more about. I analyzed your image in Adobe Color and created a color wheel which shows that the image seems to have a complementary ( or split complementary) color scheme. I then made some changes and reanalyzed the image and found a more analagous pattern. I'm hoping to learn more about color grading and color themes--I think it offers a lot of potential to improve our images--or become more deliberate with our color choices.
Best wishes,
Todd &nbsp
Posted: 11/23/2020 19:17:44
Pierre Williot
Hi Todd.
I am not familiar with these color wheels but I found it interesting. I tried to reproduce the colors as close to the natural scene as I could. I normally do not touch at the Temp and Tint cursors on LightRoom as I frequently end up with the wrong tones. My wife is very quick at pointing to me that the colors are not "natural". I prefer just to stick on "Auto" from the Camera or adjust for either "sunny, cloudy, shadow, etc.... on the LightRoom choices.
I really like the tones you created on your second post. Can you tell us more on how you did it?
&nbsp Posted: 11/24/2020 12:01:47
Judy Murphy
Really enjoyed your Adobe Color effects on this image Todd. You created a nice pop! &nbsp Posted: 11/27/2020 08:22:03
---
---
---
Todd Paige
Hi Pierre,

I used one gradient over the sky and pushed the color temp way up (yellow) and pushed the tint to magenta until I liked the look. For the grass I used another gradient and increased the temp a bit and increased the whites.

The new color grading panel in Lightroom is also very helpful for adjusting color and really easy to use and experiment with.

If you have not played around with the Adobe Color App it is very interesting just as a way to think about and learn about color. One of the better articles I have read is by a fantastic photographer, Erin Babnik, and titled: Creative Applications of Color Theory in Landscape Photography from May 21, 2018 which you can find on her website. I feel like this is a huge area that I am just becoming familiar with and offers a lot of potential for improving our images.

Best Wishes,
Todd
&nbsp Posted: 11/24/2020 20:46:26
---
---
---