Todd Paige
---
October 2020 - Stillwater
About the Image(s)
This image was taken a few days ago at the Stillwater National Wildlife Refuge here in Nevada. It was a hot day with harsh light and I think developing the image as a silhouette was my best option.

Shot on a tripod, 5 bracketed images, iso 50. 200mm

Looking forward to the comments!

---
9 comments posted
---
---
---
Judy Murphy
Good establishing landscape shot of the Refuge. I like that your perspective was high enough to show the many layers of quiet water interspersed between the grassy areas that provides a nice repetitive pattern and rhythm. Lower and we wouldn't have clearly seen the duck that emerges and the grasses would have merged into the mountains. To me the duck is an anchor providing a place for my eye to go before exploring.

The compositional hook for me is the 200mm lens brought compression into play making the mountains appear closer and larger than they are while there is still good separation between the elements of foreground, midground and background. The tonal range of this B&W image is balanced and image has good visual flow and sets a peaceful contemplative mood. The light areas bring separation and definition and orderliness to the composition.

Well seen and executed. &nbsp Posted: 10/05/2020 08:10:41
---
---
---
Kathryn Engle
Very nice. I like how this came out and I like the b/w. I'm assuming the actual colors are dry yellowish desert colors. I like the layers from the water, then the brush and the foreground and background mountain silhouettes. No suggestions. &nbsp Posted: 10/15/2020 20:38:46
---
---
---
Pierre Williot
Hi Todd,
I really like your composition. All in focus. Moody. Nice gradations.
I like your idea of a B&W conversion with the light is on the harsh side (the colors become undersaturated/washed out anyway...).
Thanks for sharing. &nbsp Posted: 10/16/2020 08:24:55
---
---
---
San Yuan
I agree with the above comments. The BW conversion helps distilling the otherwise busy image to just lines and different tonalities.
Well done! &nbsp Posted: 10/16/2020 18:35:16
---
---
---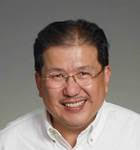 Frans Gunterus
Hi Todd, I love how you divide this image into several sharpness layers. I am not sure if this was original from your RAW or you did in post process. No matter what, I love this approach. I would therefore suggest you explore more by cropping portrait. Nice shot Todd. &nbsp
Posted: 10/17/2020 03:04:44
Todd Paige
Hi Frans, I did intentionally reduce clarity through the image from front to back. thanks for noticing! &nbsp Posted: 10/21/2020 23:02:00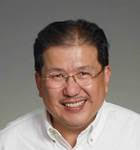 Frans Gunterus
You are smart Todd. I would definitely steal your ideas shamelessly. :) &nbsp Posted: 10/24/2020 01:07:34
---
---
---
Lamar Nix
Todd Paige
Thanks Lamar I like this crop very much! &nbsp Posted: 10/21/2020 22:59:48
---
---
---
Please log in to post a comment