Lamar Nix
---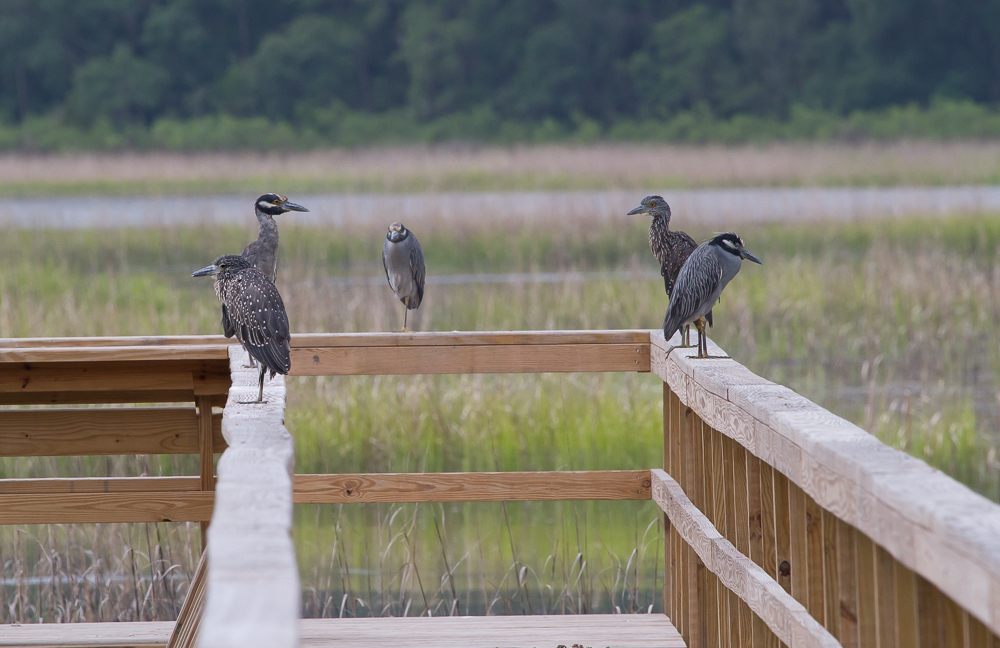 October 2020 - Social Distance in Night Herons
About the Image(s)
This image was about a sense of symmetry in Yellow Crown Night Herons, but the social distancing title seems more in tune with the times. Also, this image is in the margins between landscape and nature, but please view it as a landscape featuring wild birds as its subject.

I shot this at 390mm focal length, iso 400, 1/500 sec. exposure, and aperture f/11. I had purposely reduced the aperture size to get enough dof to squeeze all of the birds with decent sharpness, while still defocusing the background. I could have opted for an even smaller aperture (f/22) if I had wanted to include more of the background scenery. Would that have made a more effective "landscape" here?
---
11 comments posted
---
---
---
Judy Murphy
The compositional hook for me in this landscape is the Herons. Your choice of aperture brings them into sharp focus and keeps our focus on them as both the foreground and background is out of focus.

The visual flow of the image brings my eye right down the leading lines of the railings to them. The matched pair of birds on the railings remind me of matching bookends, with the single bird between, and thus I think the possibility of a vertical crop could be considered. The brightness of these railings draws my eye however and IMHO I feel they would benefit from being toned down.

Nature/wildlife images to me are usually shot wide open with a long focal length (such as 390mm) and a fast shutter. Using f/11 keeps it in the landscape genre.

Your choice of lens brings a lot of compression to the image and increases the atmospheric effects seen in the OOF background. If you had chosen F/22 the background might have been brought into focus, but I'm not convinced it would bring more value to the composition.


&nbsp Posted: 10/13/2020 15:40:03
Lamar Nix
Thanks for all your most helpful comments! &nbsp Posted: 10/18/2020 13:39:46
---
---
---
Kathryn Engle
It looks like the birds are all in focus, so it worked out well for that at f/11. I also like the blurred background. I don't think it would have added anything to have the trees sharp in focus. The birds are still the main subject. However, I do think it would have been good to have the foreground post on the left more in focus. It seems a bit distracting &nbsp Posted: 10/15/2020 20:30:17
Lamar Nix
Thanks for all your most helpful comments! &nbsp Posted: 10/18/2020 13:39:37
---
---
---
Pierre Williot
Hi Lamar,
I agree with the above comments. Interesting reflection on our views been tinted with the present Covid pandemic. Parent and child on both side railings closer in proximity and lonely adult far from everyone.
In general, animal separation is more appealing in nature photography.
Interesting hybrid of Nature/Landscape photography. Well handled.
I agree with Kathryn - maybe "un-sharpening" the right railing would help. &nbsp Posted: 10/16/2020 08:16:18
Lamar Nix
Thanks for all your most helpful comments! &nbsp Posted: 10/18/2020 13:39:28
---
---
---
San Yuan
Lamar:
Well captured Night Herons in perfect symmetry, both in their perched location as well as their beaks' direction. Although I am not a portrait/ fashion photographer, I do find that with portraits, as in this case animal portraits, it is best to have a shallowed depth of field. The blurred background makes the contrasting bird images sharper and creating a focal point.
The blurred the railing which serves as leading lines could either be sharp or blur; they don't bother me either way. &nbsp Posted: 10/16/2020 18:17:32
Lamar Nix
Thanks for all your most helpful comments! &nbsp Posted: 10/18/2020 13:39:19
---
---
---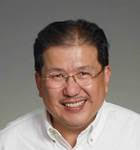 Frans Gunterus
Hi Lamar, I just love the composition and so much in favor to Kathryn review about the blurred foreground and background. To me, it is perfectly well set. I imagine the image would be more dynamic if we allow one or two birds are about to fly. Nice capture Lamar. &nbsp Posted: 10/17/2020 01:43:35
Lamar Nix
Thanks for all your most helpful comments! &nbsp Posted: 10/18/2020 13:39:11
---
---
---
Todd Paige
Hi Lamar,
I understand your idea about trying to convey that this is a landscape with birds in it but for me the image is so much about the birds that the detail of the land is incidental. Too emphasize the birds I cropped in with a 16x9 aspect ration and blurred everything except the birds which I masked and then applied texture and clarity. Color adjustments where made with the new color grading feature in LR which is quite fun to use. I know it might not be what you originally intended but the birds seem so interesting I thought a different approach might work.
Best wishes,
Todd &nbsp
Posted: 10/27/2020 12:44:04
---
---
---
Please log in to post a comment