Frans Gunterus
---
October 2020 - Finland Pond
Original
About the Image(s)

Finland Pond

Canon 6D M2, EF 24-105 f/4 L IS USM at 1/80, f:5.6 24 mm ISO 200.



This was a simple pond I saw when visited Helsinki. Nothing extraordinary. But my eyes saw a potential creation onto this scene. This was a bit of long process between Lightroom, Luminar 4 with AI for Sky Replacement and Photoshop.
---
9 comments posted
---
---
---
Judy Murphy
To me this is a surreal landscape image. The concept and execution of exploring a few of the new artificial intelligence software logarithms available to us now is timely. Change to our established workflow brings growth which can be lengthy and painful at times but can inspire creative results that further separate our image from the usual norm. Hopefully the new workflow will align with ones vision of success.
The visual flow of this image draws me immediately to the warmest and lightest colors, the sharpest items, all of which advance forward and take me to the golden reeds in the midground. The next brightest area that attracts my eye is the sky overhead to the left behind the small silhouetted tree branches, then the blue sky over the reeds with white puffy clouds. The layers of rock with 4 trees to the left of the reeds now emerges and has been developed providing a secondary anchor in the composition.
IMO the balance of the image is heavy on the left from the large tree as well as on the bottom from the causeway path. So I reduced their power as eye control elements with a crop. Overall a thought provoking image as initially I didn't see any specific subject or focus.
&nbsp
Posted: 10/05/2020 10:13:17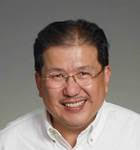 Frans Gunterus
Judy, Thank you so much for your kind review. Now, I just realized that in many times I was busy and excited editing area by area of my image. But forget to step backward to review the overall scene. You remind me that the contest judges would only have several seconds to decide yes or no. Your comment is a deep photography reflection to me. I appreciate it! &nbsp Posted: 10/17/2020 01:33:10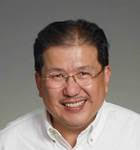 Frans Gunterus
Judy, thanks for telling me that this month posting is a surreal landscape image. You make me learn and deep dive into photo surrealism circumstances. You just make me realize that surreal landscape is one of my passion in photography. Thanks for educating me. &nbsp Posted: 10/21/2020 19:58:31
---
---
---
Pierre Williot
Nice work. I love your cropping. For my own taste, this is a little oversaturated.
&nbsp Posted: 10/16/2020 08:47:41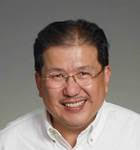 Frans Gunterus
Thanks Pierre. &nbsp Posted: 10/17/2020 01:33:38
---
---
---
San Yuan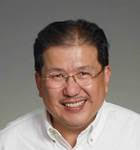 Frans Gunterus
Thanks San. I like your awesome crop. Indeed, the image looks much more balance. &nbsp Posted: 10/17/2020 01:34:45
---
---
---
Lamar Nix
The transformation from the original to the final image is rather remarkable. At magnification I can see numerous objects in the background that are not visible in the original that perhaps accompanied the replacement of the sky.

I like the cropped version -Judy's and San's - that improves the dark presence on the left side of the image.
A final question: which version is more like what you saw on the morning that you took the image?
&nbsp Posted: 10/18/2020 12:54:55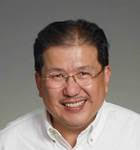 Frans Gunterus
Lamar, you are right AI technology for Sky Replacement indeed reconstruct some of the sky pixels. Yesterday Adobe just announced and demonstrated how their Sky replacement works. It simplified much of our work flow with even better results. Thanks to engineers who developed digital technology in photography. &nbsp Posted: 10/21/2020 19:53:33
---
---
---
Please log in to post a comment