Lamar Nix
---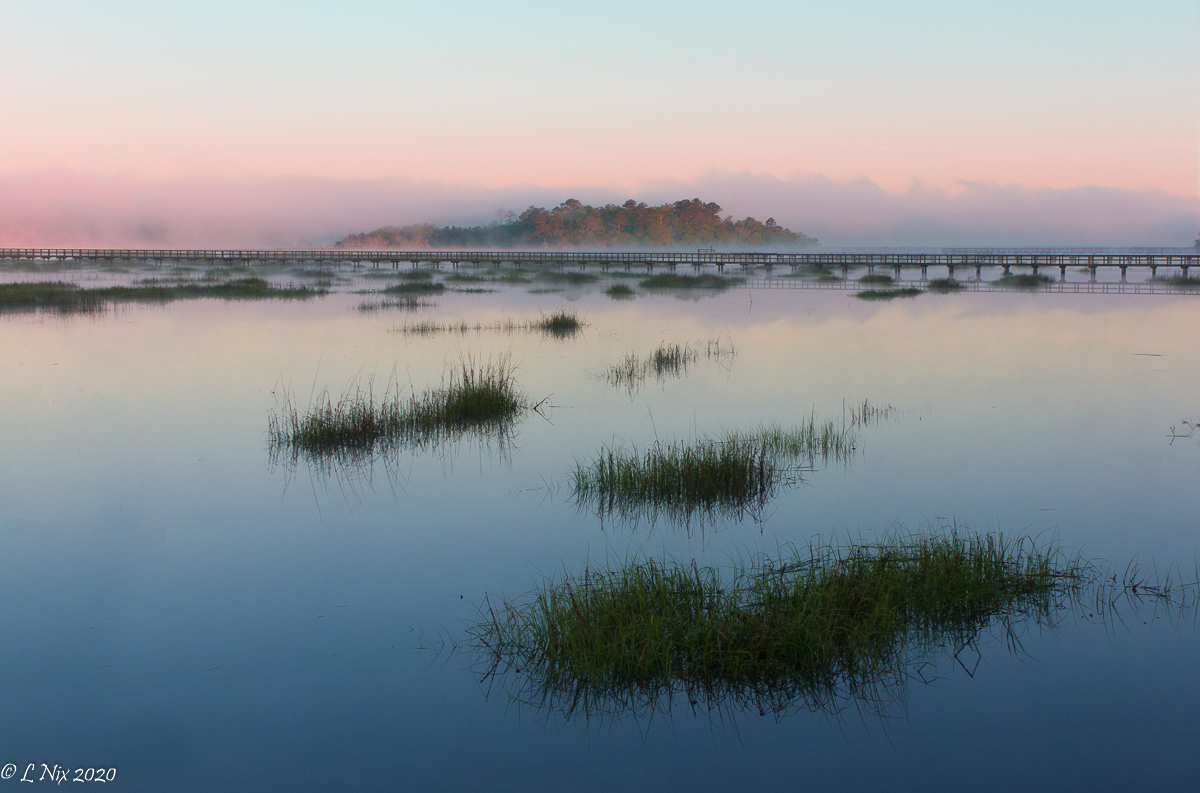 September 2020 - Fog over Big Bull Island
Original
About the Image(s)
The setting for this image was sunrise on a foggy morning. I was captivated by the light interacting with the fog , producing subtle, but delightful colors and gradations, I wanted an image that captured what I was seeing. In my minds eye I saw this image printed on canvas with a definite painterly flavor.

The raw image produced fell short and appeared flat without the colors. In making adjustments I found that a modest Lightroom boost in vibrance brought back the original colors as I remembered them. While I was at it, I decided to eliminate the grass clump at the left edge which I accomplished in Photoshop CS6. I generally do not favor making such moves with cloning but I made a deliberate exception in this case since I felt the resulting composition was worth the compromise. What do you think?

Shot at 25mm focal length, f/11 aperture, 1/80 sec exposure, ISO 200.
---
5 comments posted
---
---
---
San Yuan
Hi, Lamar:

Very painterly indeed. The word, "rhythm", came to my head when I first viewed this image. The clumps of grass repeating themselves while morphing both in shape and color leading one's eye to the foggy landscape in the distance. Well done.
The only imperfection of this image that you could not have done any differently is the presence of "hands of men", the bridge. The linear figure crossing the entire width of the image did distract my attention. &nbsp Posted: 09/07/2020 18:18:55
---
---
---
Pierre Williot
Great image Lamar,
I love the pastel color palette from top to bottom during the early morning. The fog adds to the mistery. The sparse patches of grass with the mirror reflection as well as the clouds with reflection adds to the calmness of the scene. I agree with San that the bridge is a bit distracting but I am pretty sure that removing it would be cheating?!
Nicely done. &nbsp Posted: 09/17/2020 14:35:20
---
---
---
Todd Paige
Hi Lamar,
I really like the colors in the image and the composition is very clean. I think the removal of some of the clumps of grass really helped, in fact I would suggest doing a bit more so that the right side of the image is just as clean at the edge as the left side.

Todd &nbsp Posted: 09/17/2020 18:50:17
---
---
---
Judy Murphy
I find the foreground enveloping me as I view the scene; I'm part of the image and feel I am there. Your elimination of grass clumps and Todd's suggestion to clean up the right edge help to simplify it and draw you into the distance where you're rewarded with the lovely muted pastel color pallette.
I think you can add to the sense of depth and bring out the effects of the fog by adding more variation in the luminescence of those areas with local adjustment brushes.
I'd also consider how much sky you need above the fog; don't think it adds much value and I'd be inclined to crop it just above the fog line. The long dock typical of the low country doesn't bother me at all. Lovely morning image! &nbsp Posted: 09/18/2020 19:11:36
---
---
---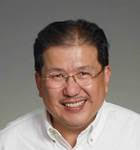 Frans Gunterus
Hi Lamar, I agree with Pierre. I also love the pastel color and the fog. On the contrary, I love the bridge and it's reflection on the water although it's a bit too far for me. I have a likely composition and my senior photographer in my local club commented this was always a challenge to most of us photographers when seeing a beautiful scenery like this. We tend to include the whole scenery. She recommended to crop the scene by using tele lens. In this case, I agree with Todd to concentrate more to the right side with 200 mm lens. &nbsp Posted: 09/21/2020 01:32:35
---
---
---
Please log in to post a comment