Judy Murphy
---
September 2020 - Water Falling Everywhere
Original
About the Image(s)
Taken in Iceland with my Sony a7r on tripod with 16-35 f/4 lens.
Settings: 35mm f13 @1/10 sec. ISO 100.
I felt the sooc image had much too much visual flow, wasn't orderly, and very busy, no where specific to focus in the chaos.
I cropped it vertically to simply the composition, match the vertical flow of the water from top to bottom. and study the color and growth of the vegetation hanging on without much soil on the lava to anchor them.
---
10 comments posted
---
---
---
San Yuan
Hi, Judy:

A very nice capture of Hraunfossar Falls during the spring? We were there during the fall, and the green moss areas turned orange and gave it a totally different feel of the place. Iceland has been landscape photographer's dream, highly recommend it for those of you who have yet to visit.
In your original capture, the water has some aquamarine blue hues to it. But that was lost in your final image. I would have extend that color by either 'selective color' or increase saturation in your processing to accentuate it. In fact, as I recalled, that was the color of the pool when I was there. &nbsp Posted: 09/07/2020 18:36:19
Judy Murphy
Thanks San. I was there in early September when I took this image. I agree; the water color does seem diluted of color....oh...what did I do? I don't have access to the processing history at this time. &nbsp Posted: 09/07/2020 19:38:56
---
---
---
Lamar Nix
I think the compositional changes definitely work to advantage here. As you say, they impose an order and flow that is missing in the original composition.
The upper left, multiple flows among the greenery would also make a very nice image as seen through a 100 or 200mm lens from this vantage point.
&nbsp Posted: 09/17/2020 12:56:38
Judy Murphy
Thank you Lamar. &nbsp Posted: 09/17/2020 19:50:03
---
---
---
Pierre Williot
Nice work Judy. I totally agree with you. When there is so much to see, it is very difficult to select an area to focus on! You kept a nice soft flow of all these mini falls. I personally like when I can see the sky above the fall and all the way down to the pool of water whenever possible.
I agree with San that the water color was changed in your newer version - or, mabe is just because you cropped tightly on the portion of the pool where the water which did not contain the green/blue hues. &nbsp Posted: 09/17/2020 15:39:16
Judy Murphy
These are the Hraunfossar Waterfalls which is a bit different than the other waterfalls in Iceland. It's composed of an intriguing series of springs coming out of the Hallmundarhraun lava flow into the Hvita River. There is just volcanic rock & cliffs above and so no sky is seen. &nbsp Posted: 09/17/2020 20:11:12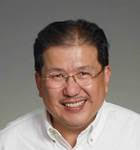 Frans Gunterus
Hi Pierre, You know English is my second language. I still learned how to speak and write English until to day. I like your sentence ... When there is so much to see, it is very difficult to select an area to focus on! ... That's what my Senior Photographer coach told me. That was what I am trying to say in my comments to Lamar posting this month. &nbsp Posted: 09/21/2020 04:02:26
---
---
---
Todd Paige
Judy Murphy
Nice touches Todd; thanks. The crop helps simplify the churning water which I like too. &nbsp Posted: 09/17/2020 20:14:00
---
---
---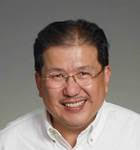 Frans Gunterus
Hi Judi, Likely, I prefer your original composition with a bit of for ground for framing. I just followed a Webinar conducted by Mieke Boynton last week. A famous Landscape photographer from Australia and a winner of so many photo salons.
https://www.miekeboynton.com/landscapes
One her tips for waterfall images is to shoot one stop under then bring back the brightness of the water streams and some parts to create interest areas and make it more depth. I tried to apply her techniques to your image here. &nbsp
Posted: 09/21/2020 04:35:35
---
---
---
Please log in to post a comment