Judy Murphy
---
June 2020 - Coral Cove
Original
About the Image(s)
Exposure info: Taken with Sony a7rii with 16-35 f/4 lens @35mm @f/8 for 1 second ISO 100.
Worked in Lightroom.
---
This round's discussion is now closed!
9 comments posted
Lamar Nix
This composition of the cove is rich with sea shore treasures which comprise the main subject. Comparing the final version with the intitial, the colors have changed from a cool, magenta and blue to a hot , red-dominant set. This change definitely changes the mood of the image. Perhaps B&W toning would be a more effective way to convey what you want here. &nbsp Posted: 06/09/2020 15:07:52
---
---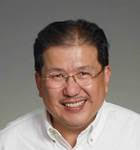 Frans Gunterus
Hi Judy,
I know some thing must have gone wrong. That was not your image style. The new one is much better. I like the color harmony and its presentation. One think that pull my attention away from the interest area (which is to me is the swirling foam in the middle of the scene) is the rope like object hanging on the rock. I hope you don't mind if I removed it and apply a little bit of vignette to make the interest area looks more outstanding. I learn a lot from your observance eyes to see interesting spots. Nice shot Judy.
&nbsp
Posted: 06/11/2020 05:26:53
Judy Murphy
Thanks Frans for wrangling that rope out of there! Nice vignette too. &nbsp Posted: 06/12/2020 17:54:10
---
San Yuan
Judy:

I love this image! The path of the water ending into a frothy foam complemented by the interesting rock formation really captured my attention. &nbsp Posted: 06/17/2020 01:09:45
Judy Murphy
Appreciate your comments San. &nbsp Posted: 06/19/2020 20:02:29
---
Pierre Williot
Hi Judy,
Initially, I was wondering.... but then you added your real version. Very nice light swirls and overall composition. Nice work. &nbsp Posted: 06/19/2020 18:08:34
Judy Murphy
Thanks Pierre! &nbsp Posted: 06/19/2020 20:02:45
---
Todd Paige
Hi Judy,
My eye fist goes to the white foam and I would keep this as light as possible without loosing any of the detail. I do like the top half of Frans' vignette and I agree the rope is a distraction and should go. I think what I like most about this image is all the little shells in the foreground--you may consider increasing texture and clarity of these little gems.
Best wishes,
Todd &nbsp Posted: 06/22/2020 22:15:15
---