Pierre Williot
---
June 2020 - Foggy morning in the woods.
Original
About the Image(s)
Title: Foggy morning in the woods.

Equipment: Panasonic Lumix DC-G9, Leica Summilux 12mm, f/1.4, Tripod
Settings: ISO 200, 12 mm (24 mm full frame equivalent), f/13, Bracketed exposures at 1/8, 1/4, 0.5, 1 and 2 sec. Combination of images, minor adjustments in LightRoom.

I was walking in the very early hours of the morning in a nearby nature preserve. No winds and very foggy. Initial version in Color and then simple B/W conversion.
I liked the mysterious atmosphere that the fog created. I believe that the monochrome version provides a more eerie feel and the color version demonstrate the rich tones of the undergrowth.
---
This round's discussion is now closed!
10 comments posted
Lamar Nix
The leading lines in the image aid the mind's eye to fill in the depth information of this foggy scene and make the transition to B&W a successful one. &nbsp Posted: 06/09/2020 15:23:20
---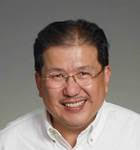 Frans Gunterus
Hi Pierre,
This is another lesson learn to me. Photography is really a matter of taste. I prefer the original color. I wait for my friend Todd Paige to tweak some thing here. No doubt, this a nice composition for the mood. Nice shot Pierre. &nbsp Posted: 06/11/2020 04:30:25
---
Judy Murphy
As I study the original color image I hear the peepers but feel blocked by the three trunks on the ground and I don't discern a clear path to explore further into the scene. The new green growth is also extending out and blocking me.

In the B&W while I still don't see a clear pathway I don't feel as held back; it seems more atmospheric and open to wander. &nbsp Posted: 06/12/2020 17:15:34
---
San Yuan
Very moody and inviting image; as the title suggested. I modified the image a bit, just another interpretation from my POV. I cropped the foreground to bring viewer's attention to the moodiness of the fog which is the main subject. I dodged and burned the leaves to create a visual path or leading line. I increased the fog in the mid ground and brighten the top portion of the image/ sky. &nbsp
Posted: 06/17/2020 00:49:41
Pierre Williot
Thanks. I really like your touch ups. &nbsp Posted: 06/17/2020 04:15:57
Judy Murphy
I too enjoy your modifications. &nbsp Posted: 06/19/2020 20:05:50
---
Pierre Williot
Thanks for all your constructive comments and touch-ups. &nbsp Posted: 06/19/2020 17:56:36
---
Todd Paige
Hi Pierre,
You have captured a very compelling scene. When I initially looked at this I strongly preferred the color version but after looking at both for awhile and working with them in LR and PS I think that B&W is just as interesting. I have been trying to learn how to increase "luminosity and contrast" in my images (thanks to Alister Benn--and his U tube channel "Expressive Photography") So, I pumped up the color image using a duplicate image and multiply blend mode in PS and cropped so the dead tree hits the Right lower corner. I tried to increase the feeling of hazy with an Orton effect and increased hazy (with the Dehazy slider)in the top part of the image. B&W conversion done in PS. I hope you don't mind my experimentation.
&nbsp
Posted: 06/24/2020 18:06:00
Pierre Williot
Thanks Todd. I certainly do not mind tweaks and personal preference from anyone. I believe that we are all part of this group exactly for this. Everyone bring it's own preferences and I believe that we all learn from it. &nbsp Posted: 06/24/2020 18:29:33
---