Lamar Nix
---
May 2020 - Wild Coast
About the Image(s)
This is a depiction of the maritime forest along the beach on Edisto Island, South Carolina. The image was taken in mid-afteroon under a slightly overcast, summer day, when the light is fairly harsh. Infrared tends to be fairly effective under these conditions and was chosen here to provide separation in the dense understory as well as to emphasize the textures of the flora there. Shooting conditions: EOS 20D converted to infrared, an EFS 18-55mm IS lens ( which produces less flare at IR than my other short focal length lens which cost much more with acceptable sharpness ), ISO 200, f/11 at 18 mm, 1/50 seconds. The image was processed in Digital Photo Professional to fine tune the white balance, and in Photoshop CS6 to swap two of the color channels, to produce this false color IR result.
---
14 comments posted
Pierre Williot
Wow... Incredible details revealed by your infrared capture and processing. Eerie feel to the scene with very slented beach and trees that could be falling over. Superb work! &nbsp Posted: 05/04/2020 11:57:21
Lamar Nix
Thank you, Pierre! &nbsp Posted: 05/06/2020 10:06:50
---
Judy Murphy
The infrared created a pleasing muted color palette that combined with diminishing perspective and negative space create a well balanced composition. The hook for me in this image is the effect of wind & storm on the shape of the branches and the translucent infrared effect on the foliage and sky. Nicely captured and developed. &nbsp Posted: 05/14/2020 08:33:04
Lamar Nix
Thanks, Judy! &nbsp Posted: 05/16/2020 20:40:22
---
Kathryn Engle
Such an eerie mood. I really like the way the infrared captures this environment and gives it this feeling with the muted colors. I really like this shot. I don't see much infrared shots these days but this one makes me motivated to give it a try. &nbsp Posted: 05/16/2020 15:55:46
Lamar Nix
There are some interesting things that can be done with IR. Give it a try ! &nbsp Posted: 05/16/2020 20:41:47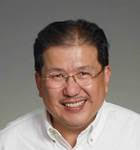 Frans Gunterus
Hi Kathryn,
You know English is my second language. This time you make me learn the word 'eerie'. Indeed, capturing this image with IR camera has made it extraordinary. It's eerie. &nbsp Posted: 05/22/2020 04:17:01
---
Todd Paige
Hi Lamar,
I find the trees to be very interesting and I like the false color/infrared look. I must have a thing for the square aspect ratio this month and although the idea of the water is lost in this version I like how the trees fill the frame. Either way the image is very interesting and well done.
Todd &nbsp
Posted: 05/17/2020 14:37:16
Lamar Nix
That crop choice definitely works. To my eye it limits the sense of infinity derived from including the vanishing point.

Thank you for your comments! &nbsp Posted: 05/18/2020 07:59:28
Judy Murphy
Until seeing this crop I hadn't noticed how that single branch is reaching out so defiantly! Well seen Todd. Now the image has impact. &nbsp Posted: 05/18/2020 08:16:01
---
San Yuan
Hi, Lamar:

Love the shapes of the tree trunks, especially the one that reached for the sky. I am glad that you had beautiful clouds in the left upper corner, as it provided balance to the overall composition.
With so many tools at our disposal, we should learn from you pushing the boundaries of our imagination. Well captured and processed! &nbsp Posted: 05/17/2020 21:21:05
Lamar Nix
Thank you for your kind remarks, San! &nbsp Posted: 05/18/2020 08:00:21
---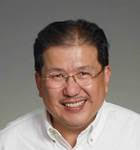 Frans Gunterus
Hi Lamar,
I have heard about IR camera and I have seen several IR images but have not attracted much of my attention until I saw this image. You clearly explained lighting condition when you took this image at mid-afternoon overcast of a summer day. I imagine the image would have been so flat with ordinary camera. You make me curious and explore how does IR camera work. To me, its is just awesome and job well done.
&nbsp Posted: 05/22/2020 04:09:41
Lamar Nix
Yes, IR does very well in bright sunlight so long as you avoid lens flare, an issue with some of the short focal lenghth lens. That is one of its advantages over conventional photos taken over the full visual spectrum.

Thank you for your kind remarks! &nbsp Posted: 05/22/2020 06:38:57
---
Please log in to post a comment