Todd Paige
---
March 2020 - The Erosion of Light
About the Image(s)
The Erosion of Light

6 frame pano on tripod, 1/640, f11, iso400

In this image I am continuing to experiment with panoramic imaging and manipulation of light.
---
8 comments posted
Judy Murphy
It's difficult to figure out the scale of what I'm looking at, but I believe this is an image of a small intimate landscape as I see a single small clump of grass in left foreground.
The light on the eroding sands of this sand dune shows the well-defined shapes, lines, and contours of this interesting pano. There's strong tonal contrast in the very black blacks and white whites. However the large area of black sky seems without any detail and keeps drawing my eye.
On another fun approach, as I'm just back from the PSA/F3C Conference in Florida, I thought it might be fun to be a bit creative and add an antique toy truck to render the dune mountainous in size. Perhaps Ansel Adams' vehicle will do instead? Forgive me as it's my first attempt at this kind of thing in PS.
&nbsp
Posted: 03/09/2020 14:30:16
Todd Paige
Hi Judy,

Perhaps I should have named it "The Complete Erosion of Light".
As for the addition, I approve of your choice of vehicles and BTW I once had a cat named Ansel. &nbsp Posted: 03/09/2020 23:49:08
Judy Murphy
You're a good sport. Your work is beautiful. &nbsp Posted: 03/10/2020 18:51:22
---
Wayne Schmitz
Hi Todd, this is a very striking photo...lots of interesting lines on the dune. I think the black sky may make the picture out of balance. The trees beside the dune are interesting but are blotted out by the blackness of the sky. Good experiment! &nbsp Posted: 03/13/2020 22:50:44
---
Lamar Nix
This composition takes good advantage of the varying light across the face of this weathered clay or rock formation to present the effects of degrees of contrast. The deeper contrast in the middle section is noteworthy in bringing to life imaginary figures of humans at their work. An abstract of this section would make a neat companion piece. &nbsp Posted: 03/14/2020 19:41:23
---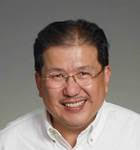 Frans Gunterus
I think I agree with Judy, Wayne and Lamar comments. First, the composition is just perfect. I agree to tune down the dark sky a bit to make more balance in the overall look. It's a bit to crisp too my taste. Nice work Todd. &nbsp Posted: 03/14/2020 22:49:22
---
Judy Murphy
Great suggestion Lamar! &nbsp Posted: 03/15/2020 11:27:54
---
Pierre Williot
Very striking image. I agree with all the previous comments. Interesting work of light. I am looking forward for more of your experimentations.
&nbsp Posted: 03/18/2020 18:03:53
---
Please log in to post a comment