Lamar Nix
---
March 2020 - Beach at Dawn
About the Image(s)
28 mm, iso 200, f/144, exposed at 2 sec. on tripod.

Objective: create interest in simple beach scene at first light.
---
This round's discussion is now closed!
10 comments posted
Pierre Williot
Hi Lamar,
Very nice. Echoing of the orange from the left upper corner to the kayak and dandelions. Directing lines with the pathway to the beach, the shoreline, the horizon and the tree line. Looks like there is a coastline on the top right with a lighthouse on the tip of it - would be nice to see the light there. There is a light on the middle of the horizon line, either a boat or another lighthouse.
I would crop just a little bit on the bottom to get rid of the blue structure on the bottom left.
Nice work - well balanced. &nbsp Posted: 03/08/2020 08:25:10
Lamar Nix
Thank you! I had not noticed the object in the bottom corner! &nbsp Posted: 03/18/2020 19:32:28
---
Judy Murphy
What a lovely spot for a morning walk; it's a keeper. I just feel like tweeking.
I like the diminishing perspective of the walkway leading to the beach, which I lightened a bit, as I want to encourage exploration around the bend in the beach to the left. I used a graduated filter top and bottom to increase a sense of depth & sunrise color, and pulled more color from the yellow flowers. A slight crop from the bottom to strengthen the triangular shape of the lawn, and a bit off the top as it didn't add much value and I wanted the horizon off center. &nbsp
Posted: 03/09/2020 19:32:08
Lamar Nix
Thank you for the comments. This particular composition was used to place the boat at the 1/3's position , generally a safe choice for an image emphasizing harmony. &nbsp Posted: 03/14/2020 20:18:14
---
Wayne Schmitz
What a nice shot Lamar. The colors and composition are great. I was wondering if you had done any other pictures of this. The reason I am asking is it makes me want to look down the beach to the left. I would be interested to know if you stepped more to the right giving a bit more angle to the path, while bringing the path out of the centre what would look like. It would also satisfy my need to look more down the beach. &nbsp Posted: 03/13/2020 23:01:55
Lamar Nix
Thanks for the comments, Wayne. This was taken from an elevated deck which did not afford any more room to my right. From the ground the path out to the boat was not as useful. I chose this particularly composition to place the boat at the 1/3's position in the frame. &nbsp Posted: 03/14/2020 20:00:28
---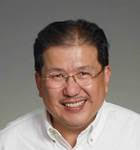 Frans Gunterus
My first impression when viewing this image was the yellow canoe and the sun rise. To me, this was the impact element and fixation points of the image. I love this simple composition and also its color harmony. I wonder if I see a bit of chromatic aberration on the left of the image. Where trees were back-lighted by sun light. &nbsp Posted: 03/14/2020 22:16:49
Lamar Nix
There is a bit of chromatic aberration in the trunk, which is removed if I activate the chromatic aberration adjustment in light room. The red leaves, I think are not strictly chromatic aberration , but instead are the result of the finite spatial/color resolution in the Bayer filter used by the camera's digitization process. &nbsp Posted: 03/18/2020 19:38:54
---
Todd Paige
Hi Lamar,

You've captured some beautiful light and color in this image. There are strong leading lines in the path/boat and shoreline leading to the fantastic sky. I do like Judy's version with darkening of the foreground. I would like to see just a bit more light on the sand to strengthen the boat/beach/sky connection. &nbsp Posted: 03/18/2020 16:04:56
---
Lamar Nix
Thank you! &nbsp Posted: 03/18/2020 19:39:50
---