Todd Paige
---
January 2020 - Fort Sage Juniper
About the Image(s)
This image was taken with a new lens I'm practicing with. 35mm prime, 1/80 sec, f1.4, iso 100. I have been trying to photography these juniper trees in the high desert of north eastern California and have been finding it difficult to find an isolated view and to bring out the multitude of white berries on the trees this time of year. I think this shot worked fairly well and I like the colors.

Attachments area

---
This round's discussion is now closed!
8 comments posted
Pierre Williot
Interesting. This tree looks a bit like a cauliflower!
I found somewhat surprising to have a fairly clear background considering the f stop at only 1.4! The details in the foreground are great. Almost looked like the edges were retouched. Were you using the dehazing and/or sharpening tool? If so, I personally would tone it down a bit.
Nice work. &nbsp Posted: 01/10/2020 19:06:02
Todd Paige
Hi Pierre,

Sorry for the delayed response, I sharpened the tree and foreground and also applied the TK7 panels "Darks triple play" which uses luminosity masks to increase contrast (good videos online). I also applied noise reduction to the sky. I do need to address the halo alone the tree in the upper left. Thanks for your comments.
Todd &nbsp Posted: 01/23/2020 23:20:36
---
Kathryn Engle
Interesting composition. The tree looks sharp, but rest not so much. Probably due to your f stop. I agree with Pierre on the comment on dehazing and sharpening. I like the layout of the composition. Beautiful tree and background. &nbsp Posted: 01/11/2020 15:05:54
---
Judy Murphy
I am forever taking images of heavily berried eastern cedar trees; love their windblown shapes and waxy blue colored berries; but am still looking for a keeper. I think you've done it. This is a lovely mature specimen well placed in composition setting off a lovely landscape with soft pastels and rising moon. To help set the tree off from the like colors of the background I tried to lighten and sharpen bits of the cedar and darken, reduce clarity & saturation on bits of the background around the tree to help separate it and help it stand out.
&nbsp
Posted: 01/14/2020 21:00:59
---
Hi Todd. A beautiful
image.As
you have made the tree with its lovely textures the 'hero' I have cropped once again to a 16:9
perspective.This
I feel puts a little more emphasis on the tree. You have captured a pleasing foreground and the sneaky sunrise/sunset in the corner is well done. Sometimes a sunrise/sunset can be overdone but you have placed this nicely.I also decreased the shadows and applied a faint vignette. Sorry about the 16:9 perspective. Cheers Glenn &nbsp
Posted: 01/17/2020 02:28:11
---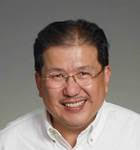 Frans Gunterus
My first impression was you are sharpening the image globally. I know I was wrong when I look it closer. You obviously sharpened ony part of the object you want to make it more dimensional. Likely the tree, the wood, the stone and dry grass at the fore ground. I think you have done a great job on these spots. I wonder if saw a bit of halos among the tree on the dark side of the sky. It could be a result of sharpening effect in this area. I would normally mask it to avoid sharpening the edge against darker background. I just love your original composition and tone. Nice work Todd. &nbsp Posted: 01/21/2020 21:14:33
Todd Paige
Hi Frans,

Thanks, Yes I did try to keep the sharpening in the tree and noise reduction in the sky but I do see some halo in that left upper corner which I will try to remove.

Todd &nbsp Posted: 01/23/2020 23:02:06
---
Lamar Nix
The background on this image is very nice with the belt of mountains on the horizon and the mountain peak just in view behind the tree, and the colorful, low cloud
wisps.Very
nice!
Sorry I am late to the party.I missed this image on my first editing session.
Kind regards,
Lamar &nbsp
Posted: 01/26/2020 16:01:24
---