Frans Gunterus
---
January 2020 - La Jolla - California
About the Image(s)
La Jolla - California

DJI Mavic Air, 1/1300 sec at F/2.8, ISO 100, Focal Length 4.5 mm, Focal Length 35 mm @ 24 mm.



This is my first aerial photography. My son drove me to this place when I asked him for open space to practice flying my DJI Drone. One of interesting photography spots in San Diego.
---
This round's discussion is now closed!
13 comments posted
---
---
---
Pierre Williot
Nice. I do not have any experience with drones.
Nice ondulating beach and wave lines.
Could you have changed your f/stop "on the fly" to improve your depth of field?
I think that you need to be careful on the edge of a beach with a hill like this - I would be concerned of possible ascending winds.... &nbsp Posted: 01/06/2020 20:09:59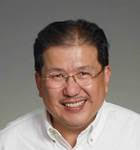 Frans Gunterus
Hi Pierre,
Yes we can change the f/stop on the fly. We can choose either Manual or Auto exposure. In case of DOF, not so much we can do. I was amazed with technology behind this small Drone.

Thanks for your comments. &nbsp Posted: 01/21/2020 21:03:25
---
---
---
Lamar Nix
Feels like a death defying point of view until one realizes this is the drone that is hanging on the precipice! Sidelighting on the beach picks up the wave action well. This is surfing country - picking up a group of surfers would spice this image up! &nbsp Posted: 01/08/2020 19:49:57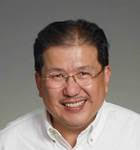 Frans Gunterus
Thanks for your comments Lamar. &nbsp Posted: 01/21/2020 21:04:16
---
---
---
Judy Murphy
Looks like Torry Pines. Love the pair of beach walkers that provide the necessary scale to this image taken over the edge of the cliff from your drone at high altitude. The waves and seaweed line provide nice rhythmic patterns for my eye to rove through and the walkers keep me circling around them. &nbsp Posted: 01/14/2020 21:37:44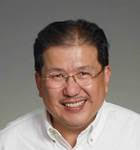 Frans Gunterus
Hi Judy,

You are right. This from the Torry Pines side where you can see a big mansion facing the beach.

Thanks for your comments Judy. &nbsp Posted: 01/21/2020 21:06:17
---
---
---
Hi Frans. Great attempt. You will have some fun with your drone. From experience I find if I am after textures less is more. Sometimes a landscape shot is nice but I feel wave and sand textures can be very appealing. Just a suggestion. I find if the waves are a little blown out I usually pull back the highlights and increase exposure as well as increasing satutation. I have added an example. Cheers Glenn &nbsp
Posted: 01/17/2020 03:02:40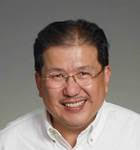 Frans Gunterus
Thank you so much Glen,
Your example inspired me so much. Indeed, I like simple and pleasing composition. The down side of most Drones are their limited pixels. Many aerial photographers suggest that we arrange compositions on the fly as much as possible and do minimum cropping during post processing . Any comment with my new crop and composition?
&nbsp
Posted: 01/21/2020 21:15:03
Hi Frans. This crop has improved your image a great deal. The single figure on the beach is more prominent. Well Done. Have fun. Cheers Glenn &nbsp Posted: 01/22/2020 00:27:40
---
---
---
Todd Paige
Hi Frans,

Nice perspective with the drone. I always find the aerial images to be interesting. In this image I might try cropping a bit of open water off the top edge. I do like Glen's comment if you are interested in taking a step towards abstraction.

Todd &nbsp Posted: 01/17/2020 15:43:41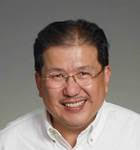 Frans Gunterus
Hi Todd,
I think we both agree with valuable comments from Glen. Any comment with my new crop and composition? Thanks for your comment Todd. &nbsp Posted: 01/21/2020 21:17:00
---
---
---
Todd Paige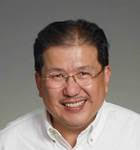 Frans Gunterus
Most Aerial photos are in Landscape format. You make think out of the box to get some think difference. I will try this composition for next Photo Contest. I believe it will attract jury attention to stop at least for a while and will means Accepted. Thanks for your genuine suggestion Todd. &nbsp Posted: 01/25/2020 00:40:54
---
---
---